HotForex Review – Are they one of the best options out there?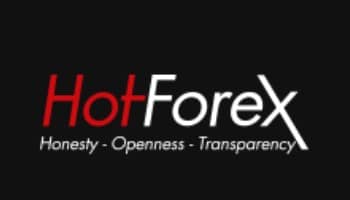 It was pretty much impossible not to be impressed during our HotForex review, as the company seems to be one of the best options in the industry right now thanks to their unrivalled transparency, experience of operation and the number of awards and recognitions.
Furthermore, it's safe to say that HotForex is a reviewer's dream come true, as they don't shy away from displaying pretty much every little bit of information about the company on their website. And when we say every little bit of information, we mean EVERYTHING.
HotForex review of background
HotForex has been active in the financial markets for more than nine years now, with over 1.5 million accounts live right now. The company also boasts 25 industry-recognized rewards for transparency and professionalism.
They also don't shy away from the fact that their user base is international and therefore have 27 languages included on their platform, allowing every customer to feel as comfortable as possible.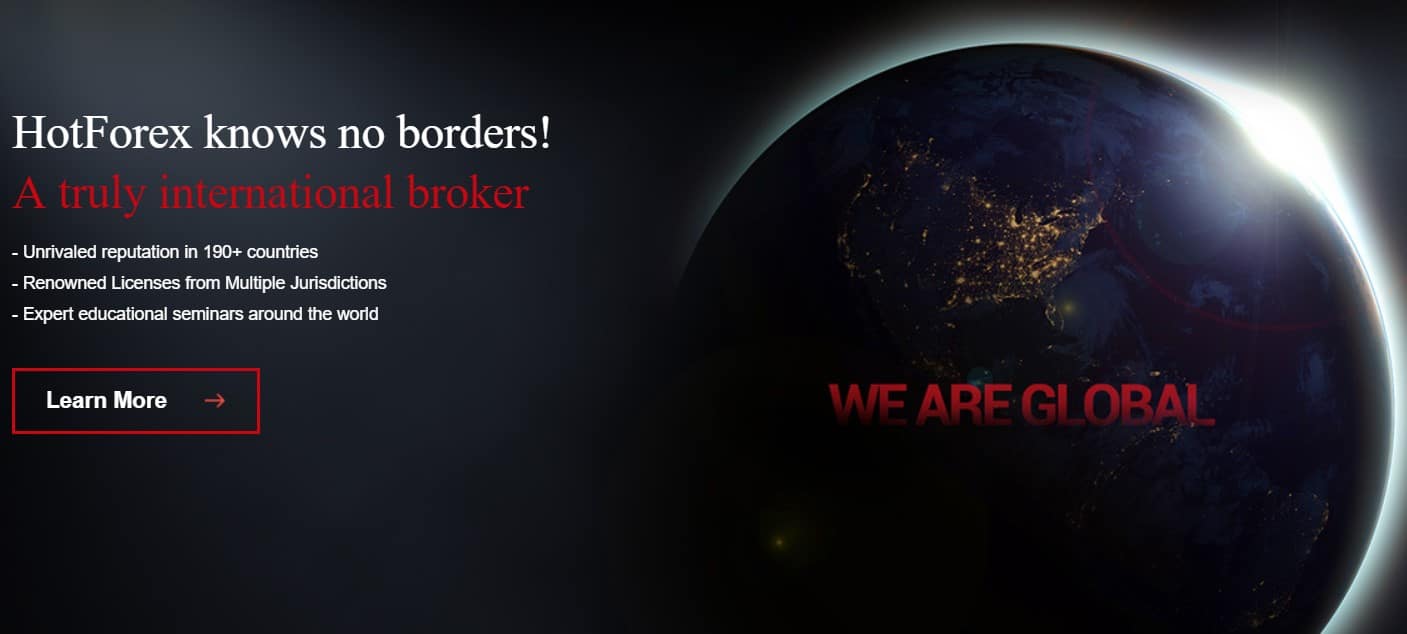 When it comes to regulation, the easiest way to explain is to say that there is a 0% chance of a HotForex scam. The company has been recognized by multiple jurisdictions and is licensed in as many as 5 countries.
HotForex has a license from the FCA (UK), DFSA (Dubai (Only in Dubai, not the whole UAE)), FSCA (South Africa), FSA (Seychelles) and SV (St.Vincent and Grenadines). The only detail that's important here is that the SV license is for the parent company of HotForex, called HF Markets Group, all the rest belong to the brokerage itself.
HotForex trading terms
Now that we've gotten the background out of the way let's focus on the trading aspects that users get on the HotForex platform. Fortunately for the traders, the terms live up to the legitimacy and quality of the company's background.
Minimum Deposits
The HotForex withdrawals and deposits are one of the best available in the current industry standards, but let's focus on the deposits first. The very least that traders can deposit to score an account, is just $5 with the Micro account.  Thanks to such a low requirement, it's safe to say that HotForex is one of the most beginner-friendly brokers out there right now.
Spreads
The spreads are also in a range that considers maximum profitability for the traders themselves. Although they vary between the account types, it's quite hard to find anything above 1 pip for beginners, and for Veterans, depending on which account they choose, spreads could even be 0 pips.
Leverage
For a Forex brokerage, it's important to have as much leverage available as possible. In most cases we see brokers offer 1:100 or maybe maximum 1:300, but anything above that is extremely rare. The HotForex maximum leverage though reaches up to 1:1000 for beginner accounts and varies between 1:500 – 1:300 for all the others.
Pairing this up to the extremely low spreads gives traders immense potential of landing very profitable trades with the brokerage.
Assets
HotForex doesn't restrain itself from offering more than one asset on its platform, but that's already quite common with other brokerages as well.
Currently, traders have access to multiple currency pairs, company shares, indices, cryptocurrencies, commodities and bonds. But since HotForex is primarily a Forex brokerage, we focus mostly on their offers on currency pairs in this review, but others are industry standard as well.
Ways to trade on HotForex
Whenever we conduct research and make reviews for Forex brokerages, we always focus on the diversity that the company can offer in both tradeable assets, and ways to trade those assets and this HotForex review is no different.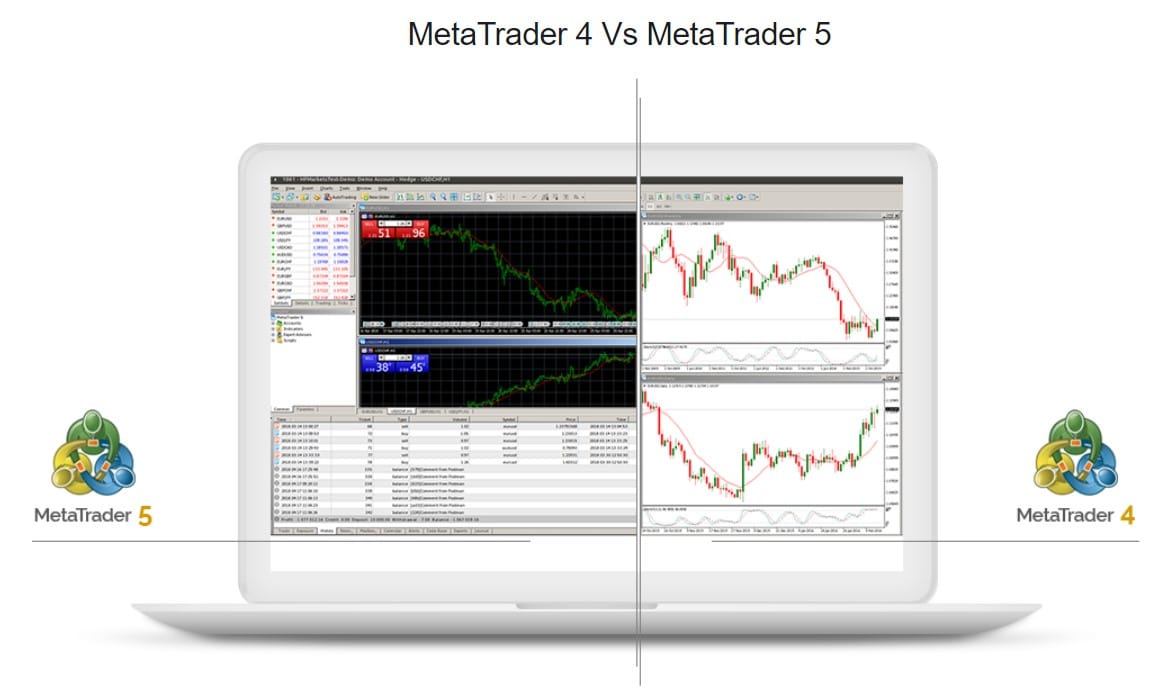 Fortunately for the traders, HotForex has more than one software to be used on their platform, the MT4 and MT5. Although there are companies out there that feature additional custom-made software for their traders, the two mentioned above are still considered as the go-to trading methods for a large majority of the FX market traders.
HotForex account types
Much like with the trading software, diversity in the account types is also paramount. Thankfully though, HotForex manages to score an A+ in this department as well.
Usually, we expect the broker to have three or four different account types as that's pretty much the industry standard, but HotForex managed to feature six in total.
They are referred to as the:
Micro (spread: 1 pip, leverage: 1:1000, deposit: $5)
Premium (spread: 1 pip, leverage: 1:500, deposit: $100)
Zero (spread: 0 pip, leverage: 1:500, deposit: $200)
Auto (spread: 1 pip, leverage: 1:500, deposit: $200)
PAMM (spread: 1 pip, leverage: 1:300, deposit: $250)
HFCOPY (spread: 1 pip, leverage: 1:400, deposit: $500/$100)
The smallest amount of the minimum deposit we found during this HotForex review was $5 as mentioned above, and the largest we saw was $500 for the HFCOPY account.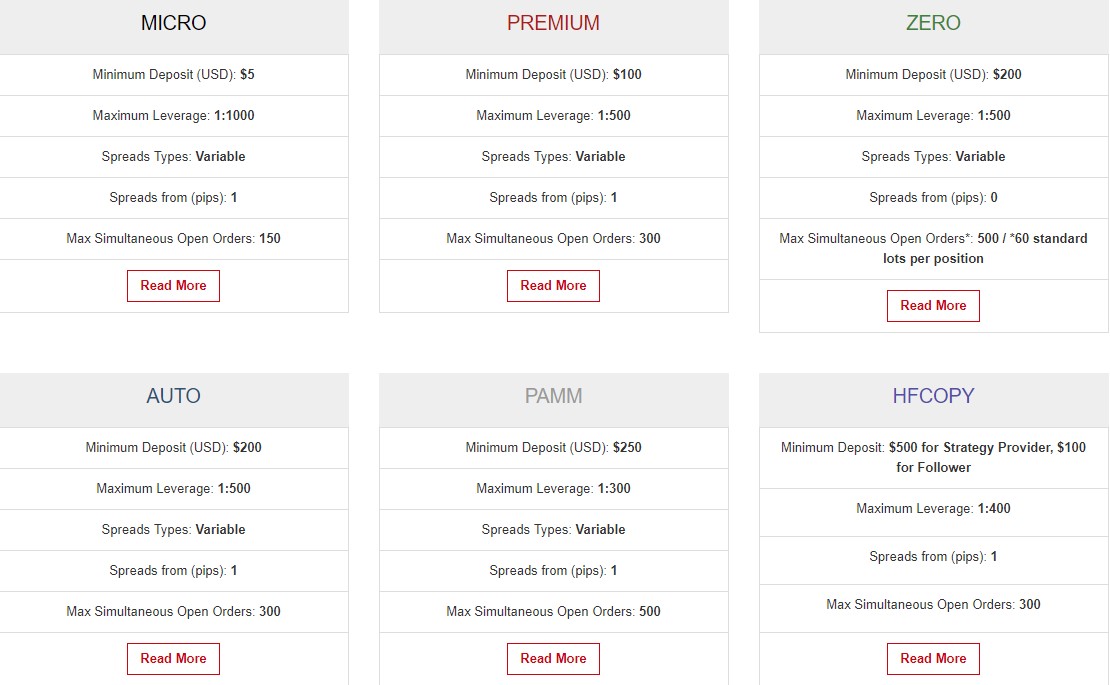 Deposits and Withdrawals
There are exactly 11 ways to deposit and withdraw money from the HotForex platform, making it by far one of the most convenient ones we've seen in a long time.
Traders will have the opportunity to manage their funds with:
Wire Transfer
MasterCard
Maestro Card
Visa
UnionPay
Bitcoin
Bitcoin Cash
Skrill
Neteller
Fasapay
WebMoney
Yes, HotForex is one of the very few Forex brokers that accept deposits in cryptocurrencies. Because of this, many crypto traders could even find it to be a liquidity source of some sorts. The payments process exactly how you'd expect according to the method and all of them come without any fees besides Wire transfer, which is based on the corresponding bank's policies.
HotForex bonus features and perks
There are quite a lot of HotForex bonus offers available, but a deep review can be a subject of its own article. Let's simply glance over what the brokerage offers on the surface.

Currently, there's the supercharged bonus for every deposit above $250, the rescue bonus that increases the leverage on the account, and the credit bonus which relaxes the time which is required to fill the volume requirements.
Other than that, there's the HotForex education center, where traders have the opportunity to be taught Forex trading by none other than Sean Bean himself. There are also several free webinars and resources available for every HotForex active members.
Is HotForex worth it?
Compiling all of the data we've gathered from our review of HotForex, it's safe to say that the company is one of the most trustworthy and affordable brokers out there.
Their offers on minimum deposits, available spreads, maximum leverage caps, and no-fee withdrawals make them by far one of the best choices not only for beginners but for veteran traders as well.