TradingView is one of the leading browser-based charting platforms. It was launched 9 years ago, in 2011. TradingView offers users a smooth charting experience with a wide range of customization, which makes it very popular among traders.
Other than charting, TradingView can also be used as a social networking tool. With this browser-based charting platform, you can connect with other traders, join discussions, see what strategies others are using and learn more about trading.
Most of the services offered by TradingView are free of charge, but you can also get the paid version of it for additional trading tools and indicators. This software is very easy-to-use for beginners and offers more than enough charting tools for advanced traders.
So, if you want to start using TradingView and its services, follow our TradingView review and learn how this browser-based charting platform works and what it offers to traders.
How to use TradingView?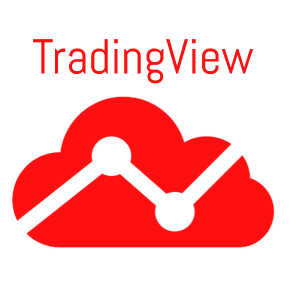 TradingView is one of the best solutions when it comes to charting platforms. It provides traders with comprehensive and easy-to-understand tools and indicators. TradingView was designed to please both total beginners and advanced traders.
This cloud-based charting and social-networking software offers traders basic charting, research, and analysis solutions through the TradingView free and paid accounts. This software is available on any desktop devices, as well as on iOS devices through the App Store. It is also available on Android devices.
TradingView works in a very simple manner. You can use it even without creating an account, although keep in mind that the services will be limited. If you decide to create an account, you will get access to additional tools and features depending on the type of account you have.
TradingView features a special scripting language, which allows traders to customize charts and indicators to their liking. After 9 years of operation, TradingView represents a very popular choice among traders. One of the major reasons for its popularity is the versatility that it offers, making it a great fit for any type of trader.
TradingView trading – Account types
As we have already said, there are several account types available at TradingView. To create a free account, you will have to provide basic information about yourself. A free account will offer you access to the charts, 3 indicators per chart, 1 saved chart layout, indicator template, 1 enhanced watch list, and several other features.
You can also sign up for the one-month free trial, which will give you access to everything. However, don't forget to cancel the subscription if you do not want to pay the money, because you will be charged automatically.
These are the major account types offered by TradingView:
Free Account
Pro Account
Pro+ Account
Premium Account
Differences between account types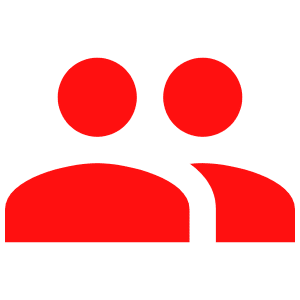 There are many TradingView Forex brokers that offer traders direct access to this cloud-based charting platform. Depending on which account you use, you will have access to different types of services.
A basic account, which some traders know as a TradingView demo account, is a great way for beginners to start trading. It offers more than 50 smart drawing tools, more than 100k technical indicators, and 12 customizable chart types. However, keep in mind that with this account, you will have to deal with ads, which might be a little tiring for some traders.
Upgrading to one of the paid account types would give you access to more services. For starters, every single paid account is ad-free, and in addition to everything that basic account offers, they have additional indicators and tools. For example, Premium account users can use 25 indicators per chart, and an unlimited number of saved chart layouts.
What about pricing?
The Pro account costs $14.95 a month, Pro+ costs $29.95 per month, and Premium costs $59.95 a month. You can also get a special offering if you pay a yearly fee. For the Pro account, you get a $24 cut and will have to pay $155. For Pro+, you will save $60 and pay $299, and for Premium, you'll be able to save $120 and pay $599 once a year.
Which is the best TradingView chart?
No matter which account type you are using, you will have access to many Forex trading charts. TradingView features almost every known trading chart, and you can simply use the one that works best for you.
TradingView candlestick is one of the most used ones among Forex traders. The major reason for it is that it offers very detailed information about the price movements of a certain trading asset, including open, close, high, and low of the trading day.
TradingView offers so-called HTML5 Charts, which can be modified depending on your needs. You can create a simple chart that tracks price movements of one or two assets or a dynamic chart that tracks different markets at the same time. You can even draw on your charts at TradingView to make them more unique.
Thanks to such amazing charting tools and TradingView indicators, this cloud-based charting solution can be intuitive for beginners, and very helpful for advanced investors as well. Simply put, whether you want to just look up the latest asset prices, or analyze different types of complex price patterns, TradingView can be very helpful for you.
TradingView best indicators
TradingView comes with hundreds of built-in studies, more than 50 intelligent drawing tools, and a lot of indicators that can make trading much easier. There are more than 100 pre-built indicators available at TradingView, and you can also use an indicator on indicator within one click.
There also are different types of custom indicator templates available, and you can also customize your own indicators according to your needs.
Because of this, unlike most of the charting solutions in the market, you don't have to fit the services of TradingView. This browser-based charting platform fits your needs, which makes using it very easy.
TradingView Forex trading – More than a charting tool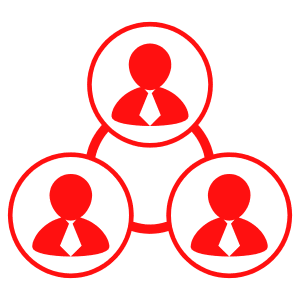 We have talked about many important things in this TradingView Forex review, but there are many more that should be discussed. The best thing about this browser-based charting software is that it is much more than a simple charting tool. TradingView was created as a social media networking solution, which aims to connect you with millions of other traders in Forex.
There are many advanced traders using TradingView who are constantly creating different types of posts to share their knowledge. Many of them are creating posts about TradingView trading strategies, where they share their ideas about different strategies and how to use them.
This can make the job of beginners much easier. Also, newcomers can ask questions with their posts at TradingView and get answers from the leading traders who are using this charting solution.
This way, information is shared among traders and everyone has the ability to learn about Forex trading and grow as a trader. TradingView represents the largest social network online for traders.
Every day, thousands of ideas and streams are published by traders, and you can very easily become one of them. You can also chat in real-time with other traders, share your ideas about anything from TradingView Forex leverage, to charts and indicators.
Learn more with professional traders
Every single day, thousands of traders are creating special types of guides for beginner traders at TradingView. This makes this a very special place for traders. You can learn from the best people in the market how certain things work.
By watching experienced traders, you can learn how to control your emotions, how to make decisions in difficult situations, and how to become a better trader in general. Also, thanks to TradingView, you will never have to trade alone again.
Thanks to the connections that you will be able to make using TradingView Forex trading services, you will be able to always ask the question that you have and know that you will get diverse and right answers.
How can TradingView be used?
The platform of TradingView is very reliable and it is connected to hundreds of data feeds, which provides direct access to stocks, futures, major indices, Forex, Bitcoin, and CFDs markets. With additional financial and alternative data, including professional news and economic calendars, you will be able to get a depth of coverage not found in any other charting solution in the market.
You have access to more than 50 stock exchanges, more than 30 most popular crypto exchanges, financial and economic data, real-time news from leading sources, and economic and earning calendars. Since there are so many assets that you can chart at TradingView, traders of all sorts can use this charting solution.
How to find the best Forex brokers that use TradingView?
There are many Forex brokers that offer traders direct access to TradingView. This way, trading is getting a lot easier. Instead of having to do your charting at TradingView, then going to your broker and opening a position, you can do all of this in one place.
To find the best Forex broker, you will have to focus on several factors. First, if the broker does not offer you a wide range of trading assets, using TradingView would lose its biggest advantage – access to almost everything.
Also, don't forget the importance of your safety. Make sure to trade with regulated and safe Forex brokers to safeguard your funds while trading Forex.
Advantages of using TradingView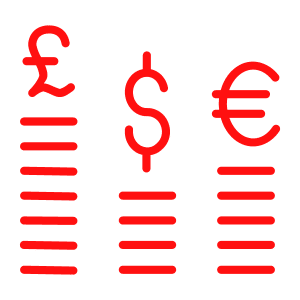 We have already talked about the major services of TradingView. Now, we will discuss the biggest advantages that it has over others. First and foremost, it would be a TradingView Forex chart, which you can customize according to your needs and wants.
There are different types of them available on this platform. You can even draw on your charts while using TradingView to use it at its best.
However, the best part of this browser-based charting solution is the fact that it connects traders to each other. Thanks to this, you can share your experience with others, while also seeing their point of view about Forex trading.
This makes this charting solution more of a social media platform created especially for traders. It might be one of the major reasons why TradingView has not lost its popularity over the past few years.
Cons of using TradingView
Much like anything else in Forex, TradingView has two sides as well. While it can be a very helpful thing for beginners, and super useful for advanced traders, there are some drawbacks.
One of the major drawbacks of this web-based charting solution is that it does not offer direct access to the trading market. Because of this, you can not actually trade Forex at TradingView. All you can do with this is that you can do your charting and analysis at TradingView.
For actually opening or closing your positions, you will have to use other trading platforms, such as MetaTrader or cTrader. What many traders are doing is that they are using TradingView in pairs with other trading platforms. This means that they are doing all of your analysis at TradingView while making moves on other platforms.
Final thoughts on trading Forex on TradingView
Whether you are a total beginner or a professional trader, the services of TradingView can be very helpful to you. This browser-based charting platform was released 9 years ago, and since then, it has become the leading software in the industry.
In addition to hundreds of indicators and dozens of trading tools, it offers something that no other competitor does – connection to other traders. Because of this, TradingView is more than just a regular charting solution.
It offers traders the ability to learn more about trading, share their ideas, connect with the most experienced traders in the market, and share their experiences with them.
Frequently Asked Questions on TradingView brokers