South Africa is a vibrant, multinational and multilingual community, and this country is, therefore, a perfect place for forex trading. As a matter of fact, South Africa Forex Brokers are growing in numbers, and financial companies are finding more and more clients in this region. The southern tip of Africa is experiencing a rapid growth regarding economy and industry in general, and this also affects the currency market. Traders are willing to invest their funds, and they are looking for trading providers who are reliable and legitimate. Luckily for them, various broker companies are active in this country, and they satisfy even the most demanding of investors.
Why are Forex brokers successful in South Africa
After the turbulent historical period of apartheid which was over in the 1990s, South Africa was a country re-born. And just like the legendary phoenix bird when it emerges more beautiful from the fires so did this nation in the south of the Black Continent. Of course, not everything was perfect, and things are not perfect even today, but the economy of South Africa is stronger than ever, and the constant rise of the industrial sector is also an important element of the overall progress. Together with Nigeria, South Africa is the leading country when it comes to the economy in Africa, and this country is the only one from this continent that is currently a member of the G20.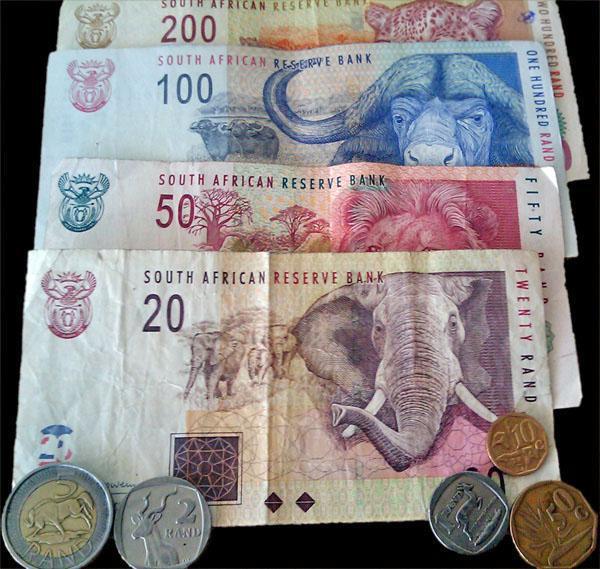 Forex trading in South Africa
When it comes to foreign exchange market, in particular, South Africa offers a lot of potential for investments, and both South African Forex Brokers and individual traders can expect additional growth in the upcoming period. South Africa is a country with a population that exceeds 50 million people, and the size of the state is sufficient to offer a lot of trading possibilities. The national currency, rand, is strong and stable, which is a direct consequence of the overall progress of the nation as a whole. "JSE Limited," located in Johannesburg, is the largest stock exchange in Africa, and all of these factors are relevant when it comes to forex trading as well.
The financial situation in the country looks promising, and this also affects the foreign exchange market. That is why broker companies are looking for ways on how to enter this sector, but they first have to pass an obstacle in the form of the Financial Services Board (FSB).
The role of FSB
Just like the broker companies in any other country in the world, Forex Brokers South Africa are governed by a regulatory body. When it comes to South Africa, this organization is called FSB, and it plays a crucial role in the overall process of trading with currency pairs. What this means is that FSB acts as a "financial police" or as a supervisor that has the power to monitor and control everything that is happening in the world of foreign exchange. Forex companies in South Africa are, therefore, regulated by a reputable and independent agency, and this gives a sense of guarantee to the traders. They always want to know that their funds and personal information will be safe and protected, and in most cases – only the brokers who are fully licensed can offer bullet-proof protection and top-notch professionalism.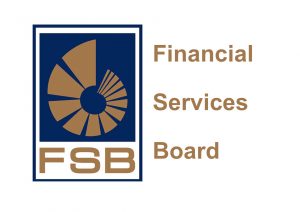 The FSB has several other duties and responsibilities as well, and because of the volume of the work – more than 400 employees are currently stationed in their headquarters in Pretoria. The independence of this agency is one of its most prominent features, and this means that the government is not financing the organization. The members of the forex trading market are paying fees to gain the seal of approval from the agency, but this permit is not easily granted, and Forex Brokers South Africa have to pass a series of highly demanding tests and investigations. The Financial Intelligence Act from 2001 and the Financial Advisory and Intermediary Services Act from 2004 are providing FSB with the legal framework and the means to exert control on the forex market.
In other words, FX Brokers South Africa are regulated by an organization that is in charge of all financial investments in the market, and this governing body will try to protect every single investor. Through various enforcement methods, FSB can control the brokers, and some of these "tools" include different penalties and even bans.
Reliable brokers in South Africa
Trading with unregulated brokers is not something we would recommend, and this activity can lead to a lot of problems and frustrations. Admittedly, some unregulated brokers can offer high-quality services and top-shelf professionalism, but the majority of such companies are involved in malicious and fraudulent activities. That is why forex trading in South Africa, just like in any other country, should be conducted only through legitimate and licensed brokers. Retail Forex Brokers South Africa always proudly display the seal of approval from FSB on their site, and without this little detail – do not deposit your hard-earned funds into their accounts!
The benefits of trading with licensed broker houses in South Africa
FSB is a regulatory body with long-lasting history and tradition, and its spotless reputation is a strong factor in the world of forex trading in South Africa. The integrity of this agency is an element that all companies respect, and that is why they want to gain a license from this governing structure. However, the individual traders are also the ones who can benefit from dealing with a licensed broker, and there are several significant advantages in favor of this type of companies. For instance, improved safety and security are something that all investors want, and having a peace of mind about your funds or personal information is highly valuable in today's hectic lives. South Africa Forex trading brokers that are licensed by FSB have to keep your money in a segregated account, which means that you will get paid even if the broker encounters problems with insolvency or some similar issue.
Similarly, regulated brokers have to offer fair advertising, and they are prohibited from sending your personal information to third-party companies. Unrealistic promises are a typical scene in the financial world, and they usually present a red flag that can warn investors about suspicious activities and operations. For example, various bonuses and promotions can be advertised in different ways, but broker houses should never "hide" the terms and conditions in some far away corner on their website. As a matter of fact, these elements need to be visibly displayed, and clients have to be informed about every little detail before they put their name on the line and accept the "gifts."
How to find the best broker in South Africa
South Africa is a country with a highly diverse population, and a lot of different cultures and identities are combined in this exciting melting pot. The same thing can be said about the financial sector in this country, and broker houses in South Africa forex brokerages come in all shapes and sizes. Not all of them are licensed, and not all of them are experienced, but it is still possible to find the ones who operate in an honest and legitimate manner. However, before you decide to jump right into the water, we recommend that you perform some things that will prepare you for all the challenges that await once the cold waters of the financial sector close above your head and hungry "sharks" start circling your money.
For example, one of the most important things that a good South African broker should have, besides a valid license, is impeccable reputation. In other words, if no one is complaining about the companies – the chances are that South Africa FX Brokers in question are providing a good service. Of course, not all traders are the same, and we all have our particular tastes and personal preferences, so this category is highly subjective, and sometimes we cannot fully rely on this factor.
On the other hand, some other elements constitute a good broker, and these features are a bit more concrete, which allows us to judge them objectively. For instance, some of the characteristics include execution speed, the quality of the trading platform, banking methods, and so on. When we start the search for the best South Africa Forex broker, we have to check all of these features, and this course of action will allow us to find the perfect trading company for our needs easily.
The final word
Even though South Africa is still mostly recognized for its mining industry and tourism, i.e. for its shiny diamonds and attractive beaches, some new factors are changing the reputation of this country. Forex trading is increasingly popular in this part of the world, and top South Africa Forex brokers are continuously improving the quality of their services so that they can compete with the rest of the world. As we all know, foreign exchange is the largest financial market on the globe, and broker companies from South Africa are keeping up with the trends and modern standards in the business.