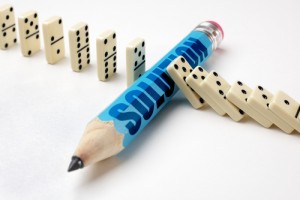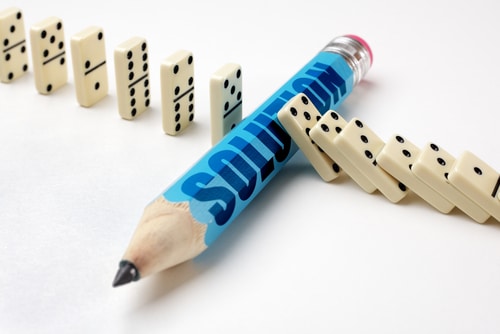 Retail traders who choose Spot trading at Forex usually are using high leverage that often exceeds 100:1. On one hand, it gives an opportunity to earn huge profits when the situation on the market is favorable. But on the other hand, Forex traders can suffer incredible losses if the market will be contrary. If your broker uses a Non-Dealing Desk model (STP/ECN Broker), under some circumstances, you may run into heavy losses if the market will move against your expectations. Especially if there is not enough liquidity, it may just be impossible for the broker to close a deal at stop loss point or at least at the level where there will be no capital remaining. This is how negative trading balance may occur. The main problem in such case is that trader owes money to the broker and this is why you probably would want to look for FX brokers with negative balance protection.
Such circumstances may cause a lot of problems for trader. Of course, broker wants his money back. Very likely in such situation he owes this money to his liquidity providers. So broker will make pressure on the client to get the debt back. Theoretically, broker can go to courts or use services of debt collecting agencies to get money back. When negative balance appears, traders are often facing debts many times exceeding their initial capital due to the large leverage.
But there are Forex brokers negative balance protection, that take care of their clients in such cases. Market is very volatile so many traders may get broken on it. That is why some brokerages now offer negative balance protection. It means that they cover all the risks concerned with negative balance and its consequences. Such brokers cover any losses that trader may have while trading. This is a great idea for traders. A recent example of dramatic situation with negative balance appeared in 2015 in January when the Swiss Franc sharp move caused negative balances of many traders exceeding $200k. The lucky were those traders who traded with Forex broker with negative balance protection, so they weren't pursued to repay the huge debts. In other case they would have to repay the huge debts probably for many years.
Best NBP Broker – easy-forex
After deep inspection of the negative balance protection system at every broker that offers it we came to conclusion that easy-forex should take the crown. Together with your account protection, this broker offers prefect trading conditions and low spreads!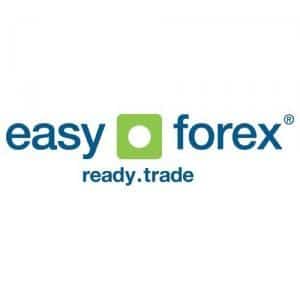 Leverage: 1:400                Licences: ASiC, CySEC
Min.Deposit: 25 USD        Bonus: $25
Spreads: from 1.8 pips        US Clients: No
Open Live Account   Open Demo Account
Negative Balance Protection Brokers
Unfortunately, not all brokerages can offer negative balance protection to all their clients. Because when an extreme situation on the market happens, they can't cover all the risks of all their clients at once. Still, there are many regulated brokers that offer such a wonderful option – negative balance protection. So if you are choosing a brokerage to trade with, you should check Terms and Conditions this broker offers. Negative balance protection indicates a very important selling point that will help traders to stay out from the dangerous line. Also you should always be aware of any changes of the Terms and Conditions of your agreement with your brokerage. As changing terms may influence the brokers commitment to protect trader's negative balance.
If you are searching FX brokers with negative balance protection, we suggest you go with easy-forex!