Forex trading can be a very attractive venture as people have made millions of dollars in this financial market. But, the thing is, these traders made so much money trading forex because they put years of practice and research into it.
Forex trading can be a profitable venture for traders, however, talking about the average salary of Forex traders is often left to speculation. The salary of Forex traders depends on several factors, such as their skills, experience, size of the initial deposit, and even on their location.
Your salary in Forex trading will also depend on how you trade. For example, if you work for a firm as a Forex trader, in the United States, you might get paid as much as $68,000 a year. On the other hand, there are others who trade on their own. In this case, the amount of money that you earn will depend solely on you.
Forex traders average income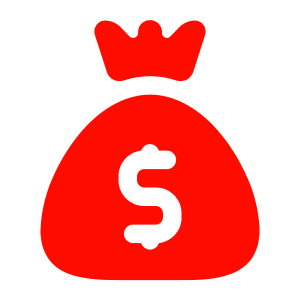 The amount of money that you will be able to generate from Forex trading largely depends on how you trade. If you are working for a firm, you will have a Forex fixed income. If you decide to trade on your own, the money that you earn through trading will depend on different factors.
While it is true that there are millions of retail traders who trade from their own homes, there are also others who work for investment firms. These people are working in teams to trade Forex, generating income for the firm.
For their job, the firm pays a certain amount of salary to these traders. The amount of money that you can earn through trading for Forex firms largely depends on your experience and on your position in the firm.
The official data shows that traders who work for firms can draw handsome salaries. In the United States, for example, the average salary for Forex traders is estimated to be around $68,487 per year. As for the highest salary, it stands around $170,000, while the lowest average Forex salary is around $50,000 a year.
What influences Forex traders' salary?
The amount of money that you will get paid for working in a firm largely depends on your position in the company, as we have already said. There is a range of different positions available in Forex, it includes analysts, strategists, junior and senior traders, and many others.
Most people start out from being an analyst. Their main job is to assist the junior and senior traders with data. Some data shows that junior traders can earn up to $300,000 a year, some even make millions.
A very interesting thing about the salary of Forex traders working for firms is that it is very much a performance-focused role. The salaries that we have talked about can be different for each trader since it also depends on the bonuses.
As some experts are saying, if a trader is managing a portfolio of $50 million in assets, they, depending on the company, can earn a return of 10%. This way, their income will be as much as $600,000. On the other hand, if they fail to perform, their salary will be only the base, which is between $60,000 to $90,000, depending on the location and company.
Independent Forex trader income
When it comes to the income generated by independent traders, it varies a lot. While there might be traders who make millions of dollars, there might also be others who make a few thousands of dollars.
The Forex trading net income for independent traders largely depends on the amount of time that they use for actual trading. These traders don't have regular salaries, because they trade whenever they have the time to do it. As an independent currency trader, you should have a certain amount of money to generate some income. Some experts are saying that traders should have at least $500 to start trading Forex.
But, whether you decide to trade independently, or trading for a company, performance is very important in both cases. One way to improve your performance is to dedicate your time to learning and researching. Forex is very far from being a stable market, which means that even the slightest news can influence price changes. Following such changes closely can give you an upper hand in the market.
The highest paying locations for FX traders
As we have already mentioned, when it comes to Forex annual income, location plays a significant role. If you look at the Forex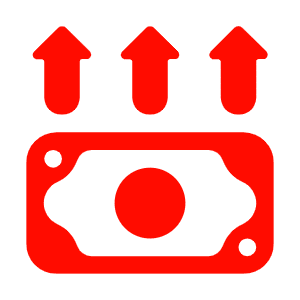 average salary in the USA, you can see the difference in different parts of the country.
According to official data, the highest-paying states for traders are largely on the upper east coast. In Connecticut, for example, traders earn about $160,000 on average, while traders in New York can earn as much as $125,000.
Other states, such as Maine, District of Columbia, Minnesota, and California, also have higher than average income when it comes to FX trader's salary. As for the lowest trader salaries, states like Nevada, Nebraska, and Idaho are leading with an average of $50,000 salary yearly.
As for global income from Forex, the salaries vary drastically. In the UK, for example, the traders in London make as much as £44,956 a year, while traders in Bruntwood earn around £20,896 a year.
How to increase Forex trading earnings
There are some tips that you can use to increase your Forex trading earnings. One is to make sure that you focus as much as you can. If you are working for one of the Forex trading firms, as we have already said, your salary will depend largely on your performance and the bonuses that you get.
If you are unable to do your tasks correctly and successfully, you might have a lower salary than you expected. On the other hand, if you are able to meet the expectations of the company, you will be granted special bonuses that can further increase your Forex income per month.
As for the independent traders, the money that they make varies even more. There are some people who see it as Forex side income, because of this, they do not really depend on the money that they make from trading.
Rather, they are trading when they can. At the same time, there are other individuals for whom, Forex trading is much like a regular 9 to 5 job. They participate in everything that goes in the market. They do research, open and close positions every day, and analyze everything that happens.
This way, their income can get much higher. But since they do not have a stable income every month, it is very hard to talk about the average salary of independent Forex traders. The amount of money that they can make also very largely depends on the amount of money they initially put into the Forex trading.
There are some people who start trading with minimum deposit, while there are others who put thousands of dollars in Forex. Because of this, it should not come as a surprise that those who put more money initially are able to see larger profits in the future.
How to make more money as a retail trader?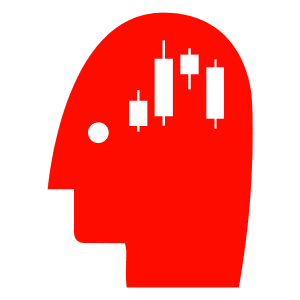 If you want to have a stable Forex income per month, you might have to dedicate a lot of your time to researching and analyzing the market. Many people who look at Forex as a regular job prefer to use short term trading strategies to maintain better control over their income.
If your small positions end up not working successfully, you will not lose a huge amount of money. You will have the ability to change your strategy quickly and try something else. Also, since you will be spending so much time trading, you will have a better understanding of how the market works.
Not many traders understand this, but time can play a huge role in Forex trading. If you know what is the best time to trade Forex, you are more likely to earn more money. For this, it would be a great thing to learn more about the market working hours and what influence can it have on the Forex trading market and currency prices.
Forex trading is actually open 24 hours a day 5 days a week. Because of the earth's rotation, sometimes, two trading markets are open at the same time, this is called market overlaps. For many, this is the best time to trade Forex because there is the most activity in Forex during this time.
Forex monthly income – Best paying Forex jobs
Forex is a huge market, and there are a lot of ways that you can learn money from it. As the official data from 2019 showed, the average daily turnover of this market was as much as $5.1 trillion.
Because this market is so huge, it needs a lot of dedication from professionals to keep everything working smoothly. This created demand for different types of jobs. You can earn money through Forex, without actually having to trade.
As the official data shows, one of the highest paying jobs in terms of monthly payments in Forex is the Options Trader. In the United States, on average, they tend to make around $13,000, which is about $160,000 a year.
There also are many who work in the field of trading technology, to make sure that everything runs smoothly. Those in this position can make as much as $12,000 a month, which is about $144,000 a year.
However, no matter what role you are playing in the Forex trading market, one thing is very similar for everyone. The average salary that you can have monthly largely depends on your experience.
Entry-level jobs mostly pay around $40-50,000, while experienced traders and professionals can make more than a few hundred thousands of dollars every year. Also, the salaries are increasing as you gain more experience.
For example, if you have been working in the field for more than 4-5 years, your salary will get higher. This is one of the major reasons why so many people are drawn to this market.
How to calculate money made trading Forex?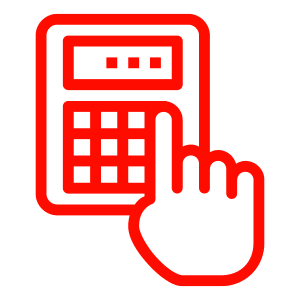 When you are trading Forex, your return on investment is the amount of profit that you make. If you continue having more returns, you can say that you have a salary. The rate of return varies dramatically depending on the trading style, frequency, and leverage that you use.
A regular investor, who is not using leverage, should be able to make a return of about 5-10% per year on their investment. As for the day and swing traders, they mostly have higher goals, such as 10 percent return monthly.
These incomes are very different from one another and they also have different requirements regarding the amount of time that you would have to spend on trading. Another very important part of calculating your salary is the starting capital. So, let's say that you are planning to make 5% monthly returns.
The amount of money that you can receive is different depending on your initial capital. If you start trading with $5,000, you would have a return of 250, however, if you start trading with $100,000, you would end up having a return of $5,000.
You should also keep in mind that there are some expenses associated with Forex trading. In most cases, you will have to pay a certain amount of money for commissions. Commissions can vary depending on the currency pair you are trading and the broker you are using.
Final Thoughts on income from Forex
Forex trader's salary vary greatly. The best way to earn a Forex stable income might be to work for a trading firm. As official data shows, an average trader in the USA can earn as much as $80,000 a year depending on their experience and location.
The amount of money you can make through trading depends on a number of things, including your location, experience, and the currency pairs you are trading. Most independent traders aim for 5-10% of returns while trading Forex.
Frequently Asked Questions on Forex income