The ForexTradingBonus team is full of professionals from many backgrounds. But the full-time, work every single day team is much smaller than the collective intellect that keeps the website going. Below you can get to know our authors and researchers as well!
Gerard Meyer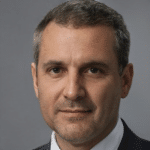 Gerard contributes his 10 years of experience to the Forex Trading Bonus team by reviewing different brokers, outlining regulation, and reporting on the most important news in the industry.
His brief stint in the Bank of England gives him the edge over many other writers to deeply analyze a policy change and come up with a distinct result that could come from it.
Tom Graham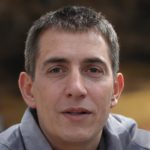 Tom is our resident analyst. He goes through all the market data every week for the most in-demand crypto pairs and predicts future movements. All guides on how to place successful trades and strategies for Forex are directly from Tom on ForexTradingBonus.
Elvis Cardenas
Elvis is the translator here on ForexTradingBonus. He makes sure that all of our Spanish-speaking visitors don't struggle with accessing the information we publish on a daily basis. Everything you see in Spanish on ForexTradingBonus is translated or written from scratch by Elvis.