Forex trading simulator is special software that mimics the real trading market conditions. This software is often used by beginners to practice their trading skills without risking real trading funds.
There are various types of trading simulators available: some use simpler algorithms to mimic market activity, while other trading platforms reflect live market data. The latter is often considered to be more useful, as it provides a more "realistic" trading experience.
Usually, the Forex trading simulator provides live simulation and market updates, all of the trading features and functions, free demo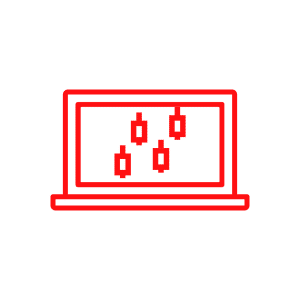 account trading, and the ability to test out different trading strategies.
With a Forex simulator, you will have access to a virtual balance, that usually ranges between 5,000 to 10,000 euros. You will also be able to trade Forex, stocks, bonds, commodities, indices, and cryptocurrencies. Trading Forex simulator can be available on different devices, including PC, iPhone, Android, or a tablet.
What are the main types of Forex simulators?
Since there is a variety of options that amateur traders can use to practice their trading skills, it is often easy to get confused over what makes them different from one another. Here is a brief overview of which Forex simulators you can find on the market today:
Trading simulators are essentially the simulators within the trading platforms. They often come in the form of demo accounts, that are usually free for the platform users. Demo accounts can be used to get more closely acquainted with the features of a specific trading platform and build some skills and confidence before entering the real market with real money at stake.  You should keep in mind that the trading strategy that proved successful with your forex simulator account will not necessarily show the same success rate in the real market conditions. The main reason for this is that unlike the market simulation of the demo accounts, the real market is subjected to a much larger variety of changes.
The simulation platform is a platform that is dedicated purely to the simulation practice, by simulating the experience of other traders. Such platforms often offer different levels of difficulties of the simulation exercises, and with each level passed a trader learns to overcome various challenges that they might come across in real trading.
Trading games are beginning to grow in popularity, as they offer an easy and fun way of learning how to trade Forex. The gameplay usually varies from a Forex demo simulator that provides you with a specific goal to reach in order to win, or simply a simulation where you can learn by completing the levels and competing against your friends.
It is hard to say which format of the Forex simulation offers the best way to learn important skills and get a hang of the real Forex market. The best way to approach choosing one for yourself is to determine which format you would find most preferable. Nevertheless, there are some overarching factors to look out for in a trading simulator and we will be discussing them in the chapters to come.
Advantages and disadvantages of using Forex market simulator
As useful as they are, trading simulators may not be for everyone. Before deciding on whether or not you should use them as a tool for learning more about trading Forex, let us provide you with a breakdown of the main advantages and disadvantages of the simulator software.
Pros:
As mentioned earlier, by using a trading simulator you can learn to avoid some of the basic skills of trading, and void some of the common mistakes that many beginners make – such as placing the order by accident, for example.
With simulator software, you can learn how to use specific features, such as automate trading – or just test it out and decide whether you want to incorporate it into real trading in the future.
Simulator for Forex trading can be used to test out various trading strategies without risking the real money – and if the strategy works for you well in the simulator exercise, you can then implement it at the real market.
If you choose a trading simulator that uses real-time stock market data, you can acquire a really good understanding of how the financial markets work
Cons:
Trading simulator, no matter how good, or how realistic it is, will never become a full substitute for the real trading experience. The main reason for this is the fact that the simulator software does not account for the essential factors that you will come across in real-life, including the stress of losing money and the risk tolerance, risk management and your investor profile, the size of your initial capital and the country-specific taxation laws, as well as the individual risk and money management tactics.  Thus, it is important to remember that the Forex practice simulator should be used as a tool for testing trading instruments and strategies, rather than a complete guide on how to trade Forex successfully.
How to find the best simulator to use: A beginner's guide
As mentioned earlier, choosing the best Forex simulator can be a hard task, as the variety of options available at the market today is often overwhelming. Here, we will provide you with some main characteristics that most good Forex simulators will have.
1. How realistic is the simulator software?
If you wish to make the most out of the practice runs with the simulator software, you will probably want to consider this factor first. There are a lot of factors to benefit from in using the simulator that incorporates the real-time market data, with the most obvious being the realistic trading experience that it provides.
On top of that, you will be able to monitor how long the trading opportunities will remain available, as they will vary depending on your style of trading. For example, with a Forex day trading simulator, you will be able to see how a few hours or even minutes can make a lot of difference for your position. On the other hand, as an intra-day trader, you can monitor how the position changes over several days.
Realistic Forex trading simulators will be able to demonstrate to you the price movements as they occur simultaneously in the real market. The only difference would be the fact that you will not be putting your real money at risk and will use virtual trading funds instead.
2. Which tools and features does the trading simulator offer?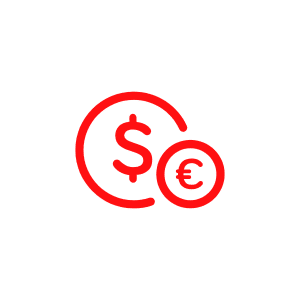 Professional Forex traders often cite trading tools and unique features of the trading platforms as integral components of a successful trading career. In turn, using a Forex simulator can be a great way of exploring the different types of tools available and learn to incorporate them into your personal trading strategy.
Some trading simulator platforms are pretty basic, and only offer a limited amount of specific tools and features to their clients. On the other hand, some platforms offer a vast variety to choose from, such as the Forex chart simulator, or the automated trading simulator. We recommend that you resort to the latter in order to learn as much as you can from your simulator exercises.
3. Are the sizes of deposits flexible?
This might sound irrelevant to you, as the money that you will deposit during the simulation session are not real anyway, however, this factor can actually impede your overall learning experience.
Most of the trading simulation platforms will offer you a deposit amount of as large as 5,000 or 1000, 000 EUR, While this amount would certainly offer you access to a much freer way of trading, it will not serve any good in mirroring the real market experience.
If the Forex simulator online that you will end up using offers an option of depositing 1,000 EUR, it is likely that you will be managing your funds in a very different way. Instead of spending them all recklessly, you will have to plan out your strategy and think about the risk management tactics, as your funds will be limited. In the end, you will be more likely to acquire skills that you can then implement while trading with the real, hard-earned funds that you will invest.
4. Is the brokerage that provides the simulator reputable?
Since the majority of the trading simulators are usually offered by online brokers, it is important that you take your time to figure out whether or not the specific brokerage is reputable and trustworthy.
The main reason behind it is the fact that a lot of traders, who end up using what they consider to be the best online Forex simulator, would usually go on to sign up with the broker that provides it.
It is common knowledge that choosing the brokerage to join is one of the most important steps in your career as a Forex trader. Your broker will determine your exposure to various trading assets, as well as ensure the safety of your funds and the security of your data. Failure to conduct enough research about your brokerage of choice might result in a trader signing up with what turns out to be a fraud scheme disguised as a Forex broker.
Here are some of the factors that you should pay attention to before searching for the "simulator Forex online" and the broker, that offers it:
Is the broker regulated? Does the license come from a reputable regulatory authority? Is the disclosed license information accurate?
Which measures does the broker take to ensure the protection of the traders that join it ( Segregation of funds, negative balance protection, investor compensation fund)?
Which trading instruments does it offer?
What are the specific trading tools and the unique features of the trading platform that it uses?
How accessible and efficient is the broker's customer support service?
What are the minimum deposit requirements? Does it charge any additional fees? Is the information about the fees clearly and fully presented on the broker's website?
When should you stop using the Forex simulator demo?
While Forex simulators can offer you a good opportunity to build your confidence in trading, there will come a time when you will want to transition and apply everything you have learned to trade in the real market. But how does one know that this time has come?
First of all, many amateur traders often fall into the trap of using the simulator for too long. Since it is less stressful to trade with virtual money, and the thrill may be very similar to that of real trading, many prefer not to risk their own money at all.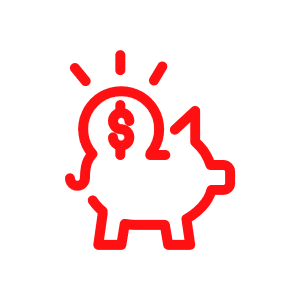 In this case, you should determine what you seek out of the Forex trading experience – are the intricacies of the foreign exchange market or a form of a financial investment for you? If it is the latter, we recommend that you move on from the Forex trading simulator app and trade with the real money, once you have gained a proper understanding of how this market works.
Another important factor to consider is what you wish to gain from practicing with a trading simulator. In order to make the most of this experience, we recommend that you set yourself a certain goal to achieve with your demo account and move on to the real trading as soon as you manage to do that.
Finally, many experts recommend using Forex simulators as a tool for creating the right mindset. Fear of failure is one of the biggest factors influencing the trader's decision-making, and we suggest that you seize the opportunity to act bravely where possible, especially since you will be using the virtual money. However, you should also remember that what might feel easy in a Forex offline demo simulator, will probably feel much harder to execute with the real money at stake.
Final thoughts on Forex trading simulator
Forex trading simulator is a tool that allows amateur traders to practice their trading skills without having to risk real financial losses. The software operates by either mimicking or mirroring the real market data and lets a trader explore how the financial markets behave.
When it comes to the simulator platforms, you will find that there is a variety of different options to choose from – from the trading games and simulators to the platforms dedicated solely to these kinds of simulator exercises. Such software is often available online, on one's PC or a mobile device. You should, however, keep in mind that even the best Forex simulator software is not a substitute for the real trading experience.
Frequently asked questions about Forex trading simulator