Traders have been comparing TradingView and MT4 for a long time now. For some, TradingView is the best platform to use, for others, it is the MT4 that offers the best services.
Both of these platforms are very popular among Forex traders. In fact, there are many who use both of them at the same time. A huge majority of traders will tell you that they prefer to use TradingView for charting, and others will tell you that the tools offered by MT4 are impossible to reject.
So, which one should you use, TradingView or MT4? There are many things that these two have in common, but they do differ as well.
Today, we are going to discuss the major differences between these two platforms, so, follow our guide to find out whether you should use TradingView or MetaTrader 4.
Choosing between TradingView and MT4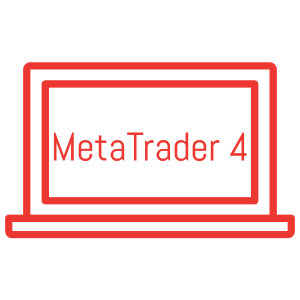 MetaTrader 4 is one of the best-known trading platforms in Forex trading. It was created by a very famous and well-known Russian company called MetaQuotes in 2005. Over the last 15 years, MetaTrader 4 has become very popular among traders.
TradingView, on the other hand, is a newer charting system. It is a cloud-based platform released in 2012 to provide valuable market information to traders. And in recent years, more people have started using it.
However, in terms of availability, MetaTrader 4 is a clear winner. Most of the Forex brokers in the market offer this trading platform, and usually for free. In fact, some data shows that more than 90 percent of all Forex brokers offer MT4.
However, saying which is better is not as easy as it seems. There are many people who like TradingView over MT4, but there also are others who use MT4 every day.
TradingView vs MetaTrader – The main characteristics
When talking about the differences between these two trading platforms, the main focus, in most cases, is on their charting tools. When it comes to trading indicators, MetaTrader has around 40 of them available, depending on the broker you are using. However, others can be added as well.
For TradingView, it offers hundreds of them to traders. This does not mean that TradingView is better, however. Although, in most cases, there are only 40 indicators available at MT4, it is different for every broker. Also, developers can create and sell indicators, which means that there is a lot to choose from.
For many, the design of the trading platform is also very important. Both of them are very comfortable to use and very user-friendly, but since TradingView was released more recently, it looks more modern than the MetaTrader 4.
Comparing MT4 to TradingView – Pros and Cons
To better understand the differences between MetaTrader 4 and TradingView, we should discuss the pros and cons of these trading platforms.
Main advantages of MT4
If we compare MT4 to TradingView, both platforms will showcase their major benefits without difficulty. The major advantages of MetaTrader 4 are direct access to the market, simplistic design, and amazing performance.
One of the major reasons why traders use MetaTrader 4 is that it offers traders direct access to the trading market and the ability to place orders in it. This is a great advantage because it saves a lot of time for traders.
On the other hand, if you are using TradingView, you will have to do your analysis there and place an order on another trading platform. While many traders are doing so, it takes a lot of time and energy from them. Also, you should always remember that Forex is very volatile. It means that the prices are changing every moment, which means that every second might make a difference.
Design of MT4
MetaTrader 4 is known to be one of the earlier trading platforms in the Forex market. Because of this, the design might look a little outdated for many. However, even though it looks old, many traders appreciate it. Also, because it's been around for 15 years, many traders are used to it, and they know exactly how to use it.
However, when discussing the difference between TradingView and MT4, we should say that the design of TradingView might be more appealing for some, simply because it's more modern.
We should not forget the performance. Although MT4 was released 15 years ago, the performance of this trading platform is still very good.
Get additional indicators
As we have already said, in most cases, depending on the Forex broker you are using, there are 40 indicators available at MT4. Compared to TradingView, it is not that many. However, a great thing is that MT4 is very versatile, which gives traders the ability to purchase special indicators and install them on their trading platform.
If you are a developer, you can even create your own indicators, which will be a lot more helpful. As a trader, you are the one who knows what you need best.
Main disadvantages of MT4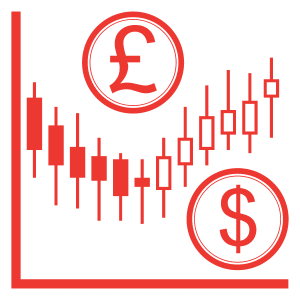 No matter how much traders love it, MT4 has its own drawbacks. Compared to TradingView, major disadvantages of MT4 include lack of indicators and limited space of instruments.
Forex traders often use many different indicators in their trades. It is true that most of the Forex brokers offering MT4 will have around 40 indicators available. That said, it should also be noted that these are the indicators that are most useful for traders.
Also, some brokers offer many more indicators, some, much less. In comparison, TradingView offers a lot of trading indicators, and they are available for everyone.
Also, remember that MT4 is mostly tied with the Forex broker you are using, and if the broker does not offer a certain trading asset, you will not be able to do the charting for that. On the other hand, TradingView is an independent platform, where most of the trading assets can be charted.
MT4 and TradingView compared – Pros of TradingView
There are many advantages with a trading view as well. We have already discussed some of them in this guide, but let's get into more details. One of the biggest advantages that TradingView has over MT4 is its community.
TradingView is just like social media for traders. Experienced Forex traders frequently prepare guides for beginner traders, to share their experience and knowledge. TradingView can also be used without registration. On the other hand, for MT4 you would have to register in order to use the trading platform.
When you register at TradingView, it unlocks new features such as additional indicators, different time frames, and additional chart types. You will also be able to post about your trades, comment on posts, and take part in the discussions.
The greatest part of this is that it is free. There also is a paid version available, which adds more tools and indicators.
Another advantage of using TradingView is that it is not associated with a Forex broker. TradingView is an independent platform, which means that it can display charts for any asset. As you can see while talking about TradingView cons vs MT4 cons, the two platforms are even in many aspects. Yet they also boast advantages in different trading areas.
Connect with other traders
One of the biggest advantages of using TradingView, as we have already said, is definitely the ability to share your ideas with other traders. But, in addition to that, you can also have access to reports of many companies that can help you make better investment decisions.
TradingView also has special, real-time news about the stock market, which is powered by Yahoo Finance. This makes trading with TradingView easier.
MT4 and Trading View comparison – disadvantages of TradingView
Although we have already highlighted some disadvantages that TradingView has, there are more things to be discussed.
Other than the fact that TradingView does not offer direct-market access, it should be noted that many traders have reported that the TradingView is slightly unstable, especially compared to MetaTrader 4.
One disadvantage that many traders are talking about is the news section of the TradingView. As many have said, the headline system of the platform is a little weaker and needs more improvement. Also, if we consider how many tools are already offered through the free plan, the premium package is a little overpriced because it simply offers additional tools.
MetaTrader and TradingView compared – How to use them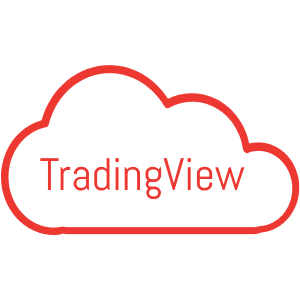 While talking about which one is better for traders to use, you should keep in mind that both of these charting solutions are very good. Simply saying that one is better than the other is almost impossible.
Both of these charting options are loved by millions of traders. Traders use both of them very actively simply because they offer tons of useful features to them.
One way of using them is in conjunction. Many traders are doing it, because of the availability of almost every trading asset at TradingView.
So, using the combination of these two might be a good idea. You can do your charting at TradingView, then switch to MetaTrader 4 to open or close your positions.
Final thoughts on TradingView vs MT4 difference
Comparing MetaTrader 4 and TradingView is not easy because of the diversity that both of these platforms have. While there are many traders who prefer one platform over the other, the final decision is yours to make.
Both of these trading platforms have their own pros and cons that we have discussed throughout this guide. Depending on your needs, you can use MetaTrader 4 and TradingView in combination.
This way, you will be able to enjoy the best of both worlds. If you are still having a hard time deciding which trading platform is better for you, try to understand what you are looking for in this market, and you should be able to make a decision.
Frequently Asked Questions on TradingView vs MetaTrader