The foreign exchange market is the largest financial market in the world, and this exciting sector offers a lot of opportunities for making a lot of money. Forex trading is readily available, and people from all over the globe can have a shot at predicting the value of currency pairs. Because foreign exchange market does not have a centralized structure, the market is "open" 24 hours a day, five days a week, and this gives investors a lot of possibilities. Broker houses provide the trading platforms, and they play a vital role in the entire trading process. And even though most of these broker companies have a license, there is a relatively small number of Unregulated Forex Brokers who are active in this financial area.
Trading with unregulated organizations can lead to a lot of problems, but on the other hand – these companies can even provide better services and features than the brokers who own a permit. In other words, the world of forex trading can be an unpredictable arena, and it takes a lot of knowledge and experience to navigate this turbulent sea successfully.
Unregulated brokers in the Forex trading world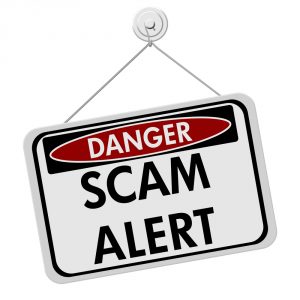 Forex Brokers without regulation are not a common occurrence in the currency market, but they are present, and they can cause confusion with new traders and people who are just starting their adventure in the financial sector. The reason for this state of events is probably hidden in the fact that the forex market does not have a universal, overarching regulatory structure. Even though forex trading is a global phenomenon, no single organization "covers" the entire planet, and experts are already looking into ways of how this issue could be resolved.
What this means is that we now have separate regulatory bodies which are governing their respective jurisdictions, and these structures are in charge of regulating the market and making sure everything runs as smooth as possible. These agencies are spread out across different territories, but they all have similar roles and almost identical methodologies. Some of these regulatory bodies have more integrity and better reputation than others, but they all offer high levels of security and protection.
Regulatory agencies at a glance
The safety of the client's funds and personal information are of the utmost importance in the financial sector, and that is why it can be risky to sign up with Forex Brokers unregulated. If a broker owns a valid license, it means that this company is operating in a legal and transparent manner and that customers are more protected. The most famous of these regulatory bodies are CySEC and MiFID, but there are several others with equally impressive pedigree and reputation.
CySEC, or Cyprus Securities and Exchange Commission, is a regulatory body that offers top-notch services in the industry, and experts agree that the license from this agency has the biggest value in the forex trading world. CySEC sets highly demanding standards, and brokers need to be in compliance with a strict set of rules and protocols before they can receive a seal of approval from this organization.

Other similar regulatory bodies include CFTC in the United States, CONSOB in Italy, FCA in the United Kingdom, ASIC in Australia, and so on. All of these agencies are working hard to control the operations and activities in the market, but sometimes even they are powerless to prevent the malicious intent of particular individuals or organized groups. For example, Offshore Forex Brokers are exploiting the benefits that small and secluded countries can offer to them regarding taxation and financial regulations, and a lot of brokers are registered in Caribbean islands or similar destinations. These jurisdictions are not as strict as other areas, and this provides brokers with a series of "advantages" and useful features, but this also leaves a lot of space for fraudulent behavior and potential scam operations.
Why are some brokers not regulated?
As we just mentioned, offshore registration can have its pros and cons, and one of the primary benefits of these areas is that tax evasion can significantly reduce the operating costs of your company. In other words, Unregulated FX Brokers can benefit from not having a license by saving the money that would otherwise go to governments and regulatory structures, and these funds are later usually used as a marketing tool, which we shall explain shortly. Furthermore, lower taxes and similar benefits are connected with not so strict rules in other areas of operations as well, which means that unregulated brokers are not obliged to perform certain actions and activities that regulatory brokers have to conduct on a regular basis. For instance, audits and frequent check-ups by regulatory bodies are a norm in this business, and no one will knock on the doors of unregulated brokers and go through their books and documents.
Similarly, the actual cost of the getting the license can be a compelling reason to deter some Unregulated Retail Forex Brokers from applying. It is well-known that the process of obtaining a permit can be a long-lasting and time-consuming project, and this costs money. Since regulatory bodies are, in most cases, independent, i.e. they are not financed by their governments, they are forced to charge a fee for their services. And, this fee can often be in the form of six figures, which can present an insurmountable obstacle for young broker houses. For that reason, broker companies often decide to work as an unregulated entity for a while, before applying for the license once they collect enough funds and acquire a sufficient number of loyal customers.
The benefits of trading with unregulated brokers
Unregulated Forex trading brokers are not necessarily malicious and fraudulent, and this is an important element to take into consideration. Because of various reasons, these companies can operate without a seal of approval from a reputable regulatory body, and this fact can even lead to some advantages to "ordinary" traders.
For instance, unregulated brokers have lower operating costs for their enterprise, and therefore – they can invest more funds into no deposit promotions and deposit bonuses. Not all investors are interested in these "generous gifts," but the vast majority of traders are attracted to websites that promise large bonuses and free stuff. Our basic human instincts are probably at the bottom of this behavior, but either way – lucrative bonuses can be a good thing, in theory.
Another significant advantage of trading with unregulated forex brokerages is the fact that these companies will not impose any regional restrictions on you, and this will allow you to join the trading terminal from any country in the world. This element is of particular importance to American traders, who are currently prohibited from trading on forex and binary websites from EU. Legal issues and even political circumstances are less important when you decide to trade with an unregulated broker, and that is why these companies can come in handy when you want to invest your money in the foreign exchange market.
The drawbacks of being unregulated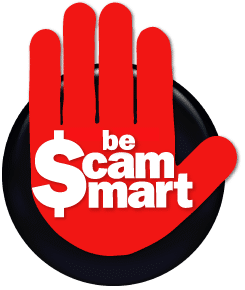 Even though certain benefits of being unregulated do in fact exist, it is always good to sign up with a company that is reliable and trustworthy. Of course, the best unregulated Forex broker could potentially offer you much better services than any regulated one could, but this is rarely the case in reality. The licensing process is designed to investigate even the smallest of details of operations of broker houses, and this gives a strong guarantee to prospective investors. In essence, they can have their peace of mind if they sign up with a legitimate and professional company, and they will be sure that their funds and personal information will be kept safe and protected.
Unlike the top unregulated Forex brokers, which can basically do what they want and how they want, licensed companies are obliged to comply with a particular set of rules and protocols. For example, they have to keep the client's funds on segregated accounts, which will prevent the problems with withdrawals in case of insolvency of the company in question. Also, regulatory bodies will make sure that the funds are insured and that the advertising methods are fair and realistic. What this means is that bonuses and promotions will have terms and conditions clearly displayed on the site and not tucked away somewhere in the corner where no one can ever find them.
The verdict
Trading with FX Brokers without regulation can pose a certain risk, but this does not have to be a rule written in stone, and some of these companies can deliver highly professional services and reliable trading products. Therefore, it is imperative that investors perform a little bit of research before they enter the forex trading world, and this will enable them to make an informed decision. Signing up with the right company can make all the difference, and this step is crucial in your forex trading career. No matter if you choose an unregulated or regulated broker, it is vital that the company in question is professional and has sufficient tradition and integrity in the financial world.