The financial trading market offers tons of different trading platforms, and choosing one can be a bit overwhelming. Some brokers prefer to use the popular pieces of trading software, such as cTrader, or MT4 and MT5, while others offer their clients their own, custom-made platforms. But how can you find the best Forex platform for beginners?
Choosing a trading platform is subjective to you, and the best way to make a decision is to take your trading style and needs into consideration. However, the characteristics of a good trading platform are relatively similar across the board. These usually include the platform's reliability, responsiveness, the security of your data, and tools of analysis. We will be discussing these features later in this guide.
Moreover, we will have a closer look at what our team of experts, and many professional traders worldwide, regard as the best trading platforms on the market today. Some of them are more popular – such as MetaTrader 4 and 5, as well as cTrader. Others are less known but deserve your attention nevertheless. Read our guide to the top Forex trading platforms until the end and learn some useful tips to make the right choice.
So, what should you look for in a trading platform?
According to some professional traders, a trading platform is one of the most important components of your career as a Forex trader. It will define your exposure to various trading instruments, as well as the speed and the efficiency of the order execution. However, many beginners find it difficult to determine which factors to seek in choosing the right trading platform.
Reliability
Depending on the individual needs in trading and personal preferences, you might prefer to use a web-based, desktop, or mobile applications. However, regardless of what you choose, the reliability of the software is the factor you should definitely consider before making the final decision.
Some of the best platforms to trade Forex are those that do not freeze or crash at all, or very rarely. However, we should also mention that the efficiency of the trading software and rapid order execution will probably be more important to the short-term traders, who make large and frequent trades. In turn, passive and conservative traders, who do not constantly watch the market, might be more flexible in that regard.
Responsiveness
One other important occurrence that you should keep in mind while looking for the trading platform is a slippage. What this means is that when you're placing a stop-loss order in a highly-volatile trade, a gap will occur between the actual price and the one you've originally selected.
As a result of such a gap, it may no longer be possible to execute your trade at the desired price, and the next possible value will be used. Sometimes, the next value might be significantly worse than the one you have originally aimed for.
However, if you choose one of the top platforms to trade Forex, your take-profit orders actually benefit from the positive slippages. Moreover, you can avoid large negative slippages by not trading during the hours with low trading volumes or while the high impact news is released.
Tools of analysis
As a Forex trader, you will soon be able to learn that any trading strategy that you will end up using should constantly be monitored, assessed, and improved. In order to carry out such analysis effectively, you will need to have access to a variety of analysis tools, that a trading platform has to offer.
Such tools may range from the complete history of your trades, various features of the platform's charts, as well as newsfeed or expert analysis that the platform may have. A good way to research and compare the variety of the tools of analysis available with different platforms is to look through the best Forex trading platform reviews from reliable sources.
Security of data
Since trading is a form of financial investment, the security of your hard-earned funds is something that you should definitely pay attention to while choosing a trading platform. To make sure that your personal data is not compromised, it is always recommended that you familiarize yourself with the type of data encryption that the platform is using.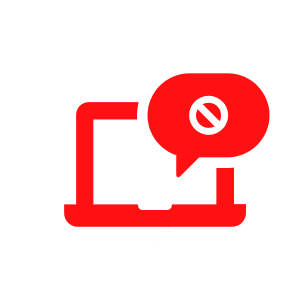 The type of data encryption will define how your personal information is transferred over the Internet, and how it will be protected from external interferences. You will probably find that the reputable trading platforms use two different synced services that both store data.
This measure is used to make sure that if one service collapses or the data is lost, it can easily be recovered from the second one. Moreover, some of the biggest FX trading platforms employ the use of firewalls, both on the server and application level to ensure privacy and security at all times.
User-friendly interface
For most professional traders, a user-friendly interface refers to one's ability to place an order and close a trade immediately. For a trader like yourself, one-click trading, management of stop-loss, or order limit is not a luxury, but rather a default feature that should be provided by a trading platform.
Moreover, the user-friendliness of a platform can refer to how easy it is for a trader to navigate the platform. Regardless of the trading experience, any trader should be able to understand the key functions of the platform easily. If it offers any additional charts or tools, you should also be able to access and apply them hassle-free.
Moreover, the best Forex trading platform online that you consider using should be optimized for quick opening of multiple graphs at once – a feature that will be especially important if you prefer an aggressive style of trading.
There are a lot more features, that one can seek in a trading platform, depending on the individual trading strategy, thus, you should always carry out your duly research and determine what is most important for you.
Top Forex trading platforms: An overview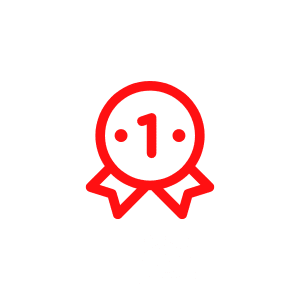 As we have already mentioned, it is hard to come up with a single answer to which trading platform is the best one, as it depends heavily on which features you are seeking the most. However, below we will have a look at some of the most popular platforms that are used by the majority of brokers.
MetaTrader 4
This software can definitely be listed as the first among the top 10 Forex trading platforms. To begin with, MT4 is one of the most used trading platforms on the market. Ever since it was first introduced by the Russian company MetaQuotes in 2005, it has been gaining popularity among various international brokers.
MT4 is one of the first-ever trading software that has been created, and its continued popularity on the market can be attributed to its age. Since this platform has been on the market for so long, most of the MT4's bugs have been corrected and the platform itself has been sufficiently optimized.
Moreover, since this platform is actively used by almost every other broker on the market, you will be able to switch the brokers but keep using the platform you are used to. Finally, MT4 earns its place on the best forex trading platform list because of the size of the community of its users. This community can easily become a point of reference for you if you come across any difficulties while using it.
MetaTrader 5
Both MT4 and MT5 are very similar to each other in terms of the design of the interface, however, MT5 has made it to this list of the top trading platforms not because of its looks, but because of what it has to offer to its users.
MT5, is, indeed, quite similar to MT4, however, what it offers is a notch more than its predecessor. For example, with MT4 you will be able to access 9 time-frames, while MT5 offers 21, and the same can be said for the Expert Advisors ( EAs) and charting tools. Another reason why some of the top 10 Forex brokers prefer using MT5 over MT4 is that the latter was created with Forex trading in mind, while MT5 was optimized for CFD trading as well, and if you are looking to diversify your trading profile, it might be a better choice for you.
cTrader
Just like MT4 and MT5, cTrader is very well optimized. Its creators, a company called Spotware, had both the needs of the beginners and experienced traders in mind while creating it. The interface is very user-friendly, and the features such as indicators, chart types, timeframes, and EAs are very easy to access and apply.
Moreover, the design of this trading platform has a much more modern look to it, than those of the previous two, discussed earlier. MT4 and MT5 are somewhat resembling of Windows XP, while the design of cTrader has a Windows 7 and Windows 10 look to it. Finally, like many other, popular FX trading platforms, cTrader also has a large community of users, that you can contact in case of any uncertainty.
Ninja Trader
This is a relatively new trading platform, that is yet to achieve the heights of MT4, 5, and cTrader. However, it has every chance to become just as popular among brokers worldwide. In general, this trading platform can be considered quite similar to the cTrader, although there are some significant differences between the two as well.
When it comes to platform optimization, most of the user reviews claim that it caters to most of the main demands that a trader might have – including the overall interaction with the platform, as well as placing orders and using tools.
One specific feature that distinguishes Ninja Trader from other types of Forex trading platforms is that you can actually purchase it – either once, or via the monthly subscriptions. It is hard to say whether this feature is good or bad: most of the aforementioned platforms are technically free, however, you may find that the brokers sometimes add an additional mark on their spreads in order to make up for the costs of the trading platform's license.
UTIP
Finally, UTIP is another upcoming trading platform that has already managed to create a large community of users for itself. This trading platform is very popular in Russia, however, it is also available in multiple languages, and is, therefore, gaining popularity elsewhere in the world too.
The main reason behind the UTIP's popularity is the specific features that it offers to the traders with a more aggressive approach – the scalpers. With a tool called "Fast orders" scalpers using UTIP can open and close their trades with just one click, and as fast as they like.
Apart from that, the platform is often found to be quite similar to MT4, although the UTIP's interface has a more modern look to it. Many professional reviews referred to it as one of the best Forex trading demo platforms. Despite its benefits, UTIP is only offered by a handful of brokers, which means that if you switch one, you will need to learn how to use a new platform from the scratch.
Final thoughts on the best Forex trading platforms
There is no single answer to how one should pick out the best Forex trading platform. However, professional traders often recommend that you choose a platfrom that is reliable and responsive, as well as one capable of ensuring that your personal data is protected at all times.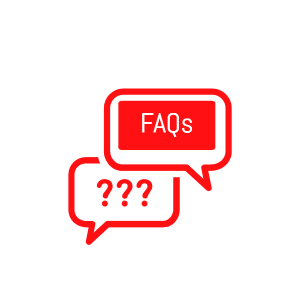 Moreover, depending on your personal trading needs and strategy, you should seek the specific tools of analysis that the platform has to offer. If you are not sure where to start your search for the trading platform, we recommend that you first familiarize yourself with some of the more popular trading platforms – including MT4, MT5, cTrader, Ninja Trader, and UTIP.
Frequently asked questions about the best Forex trading platform for beginners