Many traders, especially beginners, might not know that time can have a huge influence on whether or not they profit from the Forex market. A very interesting thing about Forex is that this market is open 24 hours a day, five days a week.
Different markets globally are open from early morning to the late evening, but because of the geography of the earth, Forex stays accessible 24 hours a day. This means that when one market closes in one part of the earth, another one opens. In fact, sometimes, there are several markets open at the same time.
In this guide, we are going to talk about the best time to trade Forex. So, if you want to learn more about this, follow our comprehensive guide.
Forex trading timetable – Market opening hours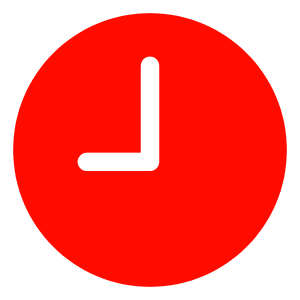 You might already know that Forex trading is not a single entity, rather, it is a combination of various different components. It includes brokers, trading platforms, and traders from across the world.
A very interesting fact is that each of those entities experiences peak activity at a different time. It largely depends on when the local demographic starts to trade. As we have already said in this guide earlier, the market stays open 24 hours a day.
This means that traders are able to participate in this market any time they want to. Although the opening hours of the market is a huge advantage, it can also work as a disadvantage. No one can sit in front of their screens 24 hours a day analyzing the market.
When traders are away, the market can undergo a significant impact that you might miss. Because of this, it is very important to know the trading hours of different markets.
This way, traders can understand when is the best time to trade currencies. The peak Forex trading hours can be grouped into three major sessions, which include European, or London session, Asian, or Tokyo session, and North American, or New York session.
There are also non-major Forex sessions, which include Frankfurt, Hong Kong, Singapore, and Auckland. So, let's discuss the three major sessions in greater detail to discover what is the best time to trade Forex.
The Best trading hours forex – North American session
The de facto opening hours of the North American session starts around 12:00 GMT, this time was selected to incorporate early activity in the field of commodity trading, financial futures, and economic releases globally that can affect the prices.
This includes activities from a number of countries, including the USA, Canada, Mexico, and many others. In most cases, the beginning of this session is marked by New York activity. New York stands to be the largest financial center in the world. Because of this, if you are someone who is interested in trading the US dollar, the New York trading session hours can be the best time for you to trade.
Some overlaps happen when the North American market is open. Although the Tokyo market is long closed when it opens, the European market is only halfway through the trading day when the New York session begins. The North American exchange market closes at around 20:00 GMT, it is followed by an interval in liquidity until the Tokyo session is reopened.
The best Forex hours to trade – European trading session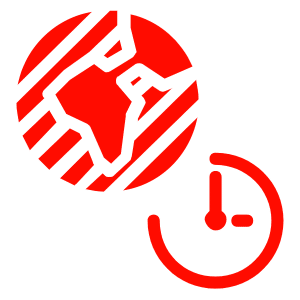 European trading sessions are made up of different European financial markets, but it is London that sets the parameters of this session. The European Trading Session's official working hours are from 07:30 GMT to 15:30 GMT.
However, it should also be noted that this timeframe is usually extended both ways. Because of the early activity of the European capital markets, such as Germany and France, for example, the session in London mostly begins as early as 7:00.
Similarly, when the uncertainty of the market persists until London closes, often the end of the day is moved back to 16:00. Because of this, the best time Forex trading Euros is when the European session market hours.
The best time to trade currencies – Asian market
The Asian session comprises a range of markets, including New Zealand, Australia, China, and Russia, that go far beyond the Asian zone. This session is the first to be launched after the weekend and the first to respond to the related developments that happened during the inactivity of the sector.
The events of this session are unofficially reflected by Tokyo and its market hours, which last from 00:00 to 06:00 GMT. However, it is mostly considered to last from 23:00 to 08:00 GMT, considering the diversity of the markets included.
If you are someone who wants to trade JPY pairs, the opening hours of the Asian market might be the best time.
The best time to trade Forex
As we have already said, the operation hours of this market makes it very unique. The week begins at 5 p.m. EST on Sunday and stays open until 5 p.m. EST on Friday. As you might already know, not all hours are equally good or bad for trading. The best time to trade Forex is when the market is the most active.
This means that it would be better to trade when more than one of the four markets are open at the same time, because of this, there will be a heightened trading environment. This means more significant fluctuations in currency pairs.
On the other hand, when only one market is open, currency pairs are more likely to get locked in a tight pip spread of about only 30 pips of movement. While, when two markets are open at the same time, traders can easily see the movement of as much as 70 pups. This is especially true if there is some type of big news in the market.
Because of this, it would be a great idea to understand the overlaps in Forex trading and how they happen.
The best time for Forex trading – Overlaps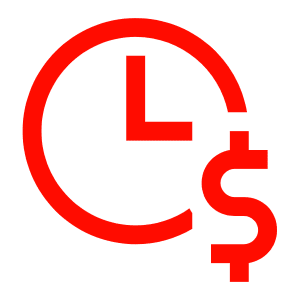 Overlaps in Forex happen when several markets are open at the same time. Many experts are saying that the best time to trade Forex is during the overlaps. When there are two markets open at the same time, there is more chance of higher price ranges, which results in greater opportunities for traders.
US and London is the heaviest overlap that happens in the market. It happens from 8 am to noon, and more than 70 percent of all trades happen when these two markets overlap. This happens because the US dollar and the Euro are two of the most traded currencies in FOrex, and this is the most optimal time to trade since volatility is very high. In general, EUR/USD is known to be very volatile, but during this period, the price activity is even higher than usual.
Sydney and Tokyo markets also have overlapped, this happens from 2 a.m. to 4 a.m. Although this period is not as volatile as the US and London markets overlap, it still is a good chance for those who are trading EUR/JPY. As for the London and Tokyo overlap, it happens for one hour only, from 3 a.m. to 4 a.m. This has the least action, however, is still a very good time to trade for certain traders.
What is the worst time to trade Forex?
We have already talked about the best time to trade Forex, but traders should remember that sometimes it is much better to avoid trading. For example, when only one market is open, the volatility of the market is not as high as it would be.
Because of this, many people prefer to not trade Forex during this time. A huge majority of professional traders are also saying that it is better to avoid trading from 12:00 to 14:00, they say that this period is known for low liquidity.
Final thoughts on Forex Markets Hours
Throughout this guide, we have discussed the best Forex trading hours. Understanding how Forex market hours work can be very beneficial for beginner and experienced traders alike. Knowing which market opens and which one closes can have a significant impact on one's trading outcomes.
The best time to trade depends heavily on the currency pair that you are using and your favorite trading strategy as well. However, most of the traders prefer to trade during market overlaps because of high volatility.
Frequently Asked Questions on when to trade Forex