Our site is mostly about Forex brokers and their promotions. However, there is a number of reasons why one would want to choose a binary options broker, and this is our duty to provide you with a list of unbiased reviews. Below you can preview our rating of binary options brokers, read the detailed reviews and sign up with a broker of your choice.
Broker

Action




Custom

CySEC

10 USD

N/A

Register

RISK WARNING: YOUR CAPITAL MIGHT BE AT RISK




Custom

MIFID

500 USD

N/A

Review
How to choose a binary options broker?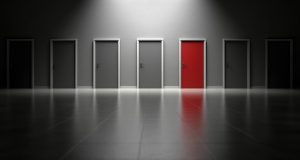 Finding a perfect broker is a hard choice. Yet we are here to help you and make your live easier. Let's take a look at the most important items to look for when selecting a binary options broker.
There are three main features when it comes to selecting a place that will keep your mind and money safe: software, regulation and customer support. Let's find out more.
Binary Options Brokers with Amazing Trading Platforms
Most of the binary options brokers do not have their own custom-made trading software. Unlike Forex trading, binary options are offered via one of the white-labelled FX platform. We have gone ahead and prepared a list of the most common binary trading software here. In general, binary trading is one the simplest forms of financial trading, hence you should now expect to benefit from powerful charting analysis and a great number of features. In most of the cases, you should just look for a platform that provides a comfortable UI and supports all of the option types you need.
There are also MT4 binary options brokers. With such brokers, you can use your regular MT4 setup (if you already have one), and trade binaries together with FX. However, currently, we cannot recommend you any decent broker that offers both types of trading within the same platform.
When it comes to analysis, we always recommend using a certain third party charting provider to conduct your analysis. All types of binary software seem inferior in this space. As the worst option, you may just open a demo account with one of the best FX brokers to access MT4 for your charting needs.
Best Binary Brokers Are Regulated
You don't want your money to be gone one day just for no reason. This is why you should only choose a regulated binary options broker. Keep in mind that offshore regulation equals no regulation. You want to get a broker that is regulated in Europe. Hence, you should choose a CySEC-regulated brokerage, just like IQoption, to trade without being scammed. There are nearly no US regulated binary options brokers, hence, if you are from the States, you'd rather open an account with a certain FX or stocks broker.
Customer support is vital
As there are lots of bad binary options brokers, just because it became very easy to open one, the main distinction comes with the level of service one can get. It is quite hard to test how you will be treated once you opened an account, especially considering that many brokers do not offer demo accounts. One thing to keep in mind is that you should not confuse sales effort with customer support, sales people will do their best to make you open an account, while customer support may still be sloppy. The best idea here is to open an account with a small deposit ($50-$100) and then see how well you are taken care of. Otherwise, you may simply read the binary options brokers reviews to learn more from the experience of other traders.
Also, if you are looking for recent newcomers to binary options brokerage market, we advise you to read TorOption review and Ultratrade review!