In Forex, trading software provides you with access to the currency trading market. The financial market is full of trading platforms that you can choose from. However, when it comes to the most popular ones, professional traders often compare cTrader vs MetaTrader 4 (MT4).
MetaTrader 4 was originally released by a Russian company called MetaQuotes in 2005. The software has been extremely popular among traders ever since, and, even though there are other, more modern pieces of software in the market, it is still widely used by brokers and traders from all over the world.
cTrader was first introduced in 2011, by the company named Spotware. Similar to the MT4, it offers a reliable service, swift order execution, and a variety of complex tools and indicators for trading.
In this guide, we will have a closer look at the main similarities and differences between the cTrader and MT4, as well as the advantages of using each of them. By conducting this cTrader vs MetaTrader review, we will help you choose the one that suits you best.
MT4 vs cTrader – an overview
Before we work out the main benefits of each software, let's have a closer look at their key features, and how they are similar or different from one another:
Design
With cTrader, you will find the interface to be both modern and simplistic. Moreover, the theme can be changed to either a dark or a light one. Despite looking less elaborate than the interface of MT4, cTrader still offers a lot of trading tools, indicators, instruments, and charts.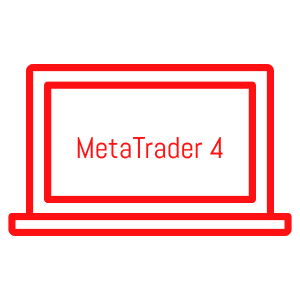 When it comes to the charts, with cTrader you will find one chart located at the center of the interface. While comparing MetaTrader to cTrader, we found that with the latter, a larger space is dedicated to the position details ( at the bottom) and trading instruments ( on the left).
In turn, MetaTrader 4 design is somewhat reminiscent of Windows 98. The windows there are either blank white or light grey, and the majority of the screen is allocated to the four charts of the Major Forex currencies. The layout can be changed, but, much like with cTrader, tools, and indicators are placed on the left side and on the bottom of the screen.
Programming languages
The main difference between MetaTrader and cTrader here is that cTrader is based on a common programming language called C#. This means that programmers with various backgrounds can create and add their own features, tools, and scripts to this program.
On the other hand, MT4 is based on MetaQuotes Language 4 (MQL4), which is, although efficient, is less known and can only be used with this specific program. MQL4 is based on a popular C++ and has some indicators for analysis inbuilt in it.
Market Depth
This trading software feature is often actively sought by the retail Forex traders, as it provides them with access to the information on the quantity of buy and sell quotes at various price levels. This information is often especially useful to the traders that trade in larger sizes.
Overall, this MetaTrader vs cTrader comparison found that the market depth feature offered by cTrader is relatively better than that of the MT4. cTrader was introduced later, then the MT4, and already had an understanding of the demand for Market Depth.
This tool was developed at the core of cTrader platform and allowed its users to access information on the full depths of bids and offers, as well as the available quantities at each price. Moreover, this software offers an option of the volume-weighted average price ( VWAP), which can show you the average price for each specific trade size.
When it comes to the MT4, the software was originally released without this feature, and the Market Depth was only added in a few years, after the repeated requests from the software users. However, even after the feature was added, many brokers chose not to offer it as it would require third-party plugins to be engaged.
Thus, many professional traders claim that the Market Depth feature of MT4 is pretty much useless. Nevertheless, while comparing MT4 to cTrader provision of Market Depth feature, we have also found that whether or not it will be available will depend entirely on the brokerage you will end up joining.
Charts and timeframes
Forex experts often refer to charts as one of the most important features of the trading platform, therefore, it is not surprising that both the MT4 and cTrader dedicate a large amount of interface to them.
When it was first released, MT4 revolutionized the entire trading experience as it pioneered in allowing traders to directly from charts. As we have already mentioned earlier, with MT4 you will be able to find four charts for different assets, however, you can maximize one of them if you want to.
With MT4, you will find a variety of candlestick, line, and bar charts, however, this software comes with only 9-time frames:
1 minute
5 minute
15 minute
30 minute
60 minute
4 hour
daily
weekly
Moreover, you should bear in mind that some of the charting features in MT4 are becoming a bit outdated. For example, you will not be able to change the server time on the charts, or the timeframes to view the pricing data. However, with MT4 you will be able to load an unlimited number of charts, often as many as 30-40 at the same time.
When it comes to charting, one might argue that the answer to the question of "is cTrader better than MT4?" becomes quite apparent. While cTrader also comes with an unlimited amount of charts, this software also allows you to export them from the platform, unlike MT4 that does not offer such features.
With cTrader, you will also be able to choose between candlestick, line, and bar charts, as well as the dots charts, that are not available with MT4. Moreover, cTrader expanded upon the MT4's trading directly from the charts feature: instead of only being able to execute market orders, with cTrader you will be able to set pending orders, monitor the market, and view the current spread.
Finally, when it comes to cTrader vs MetaTrader in charting, it is impossible to overlook the fact that the former offers almost twice as many time frame options. A total of 26 include:
14 minute
7 hour
3 day
weekly
monthly
Trading instruments
MetaTrader 4 was originally developed to cater to Forex trading, and with this software, a trader will have no trouble accessing more than 200 pairs on this market ( if the broker that you choose provides such an extensive exposure). Moreover, when it comes to the other trading instruments, a broker will also be able to incorporate them, however, they will be limited to a maximum of 1,000 assets.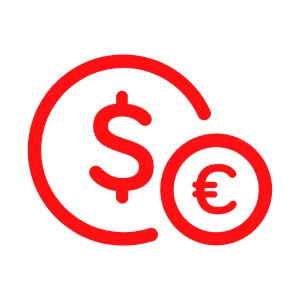 In a comparison of cTrader vs MetaTrader 4, the former offers an easier way of incorporating various trading assets. All you need to do is to open a Trade window on the left side of the screen and find the Watchlist and All Symbols Sub-menu. In the All Symbols Sub-menu, you will see the Popular Markets category and 10 individual asset categories to choose from. Moreover, unlike MT4, cTrader has no limitation on the number of assets that can be incorporated into the platform.
Automatic trading
Another component of trading in which MT4 pioneered is the introduction of the term "Expert Advisor", or simply an EA. Put simply, EA refers to the automated trading algorithms, and ever since were first discovered via MT4, they gave a rise to an entire sub-industry that evolved around them.
In this MetaTrader vs cTrader review, we have discovered that the reason behind the popularity of MT4 EAs is the simplicity and user-friendliness of the MQL4 programming language that they were based on.
According to the experts, the language is so accessible that even the traders with no previous background in programming can use its tools to build their own EAs. Moreover, after the MT4 software was introduced, a large number of programmers building, licensing, and selling EAs online and on MetaQuotes' own digital market.
Since cTrader was released much later than MT4, its developer – Spotware, decided to incorporate custom indicators and algorithms, that was gaining such popularity, into the platform.
cTrader offers cBots – programs that perform a similar set of functions to that of the EAs, but based on a different programming language called C#. As we have mentioned earlier, this programming language is quite popular, however, far more difficult to navigate than MQL4.
If you are interested in automated trading and deciding between cTrader or MetaTrader, there is one thing you should bear in mind. With cTrader, you will have fewer assisting tools available.
It means that if you lack experience in programming, you might find it hard to develop your own automated strategy, and will probably have to purchase someone else's strategy or coding services.
cTrader of MetaTrader4: Which one to choose?
Having read about the main characteristics of MT4 and cTrader you might still be wondering – which one should you choose? Our general recommendation is to choose the trading software according to your personal trading needs.
However, with the two platforms that have both earned their reputations as reliable and efficient, it might be a tough task to accomplish. Thus, In order to make it a little easier for you, we have created a shortlist of the main advantages of MetaTrader vs cTrader trading.
cTrader
Pros:
Market depth feature: this comprehensive feature of cTrader software will allow you to carry out an assessment of market liquidity for different price points, and, consequently, make more precise entries. In order to do it, you can utilize 3 distinct views available with this platform: standard, price, and VWAP depth.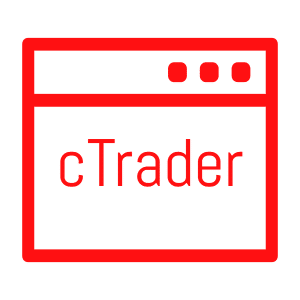 Timeframes and indicators: cTrader offers a total of 26 timeframes to its users, as well as a variety of indicators, such as Moving averages and Bellinger. With such a large number of options, you will be more likely to carry out a market analysis that is most relevant to your personal trading strategy.
Charts: With this trading software, you will have 3 chat modes available: single-chart, multi-chart, and free-chart. Moreover, when it comes to MetaTrader vs cTrader comparison, you will find that the latter offers you an option of downloading the charts from the platform, as well as allowing you to trade, monitoring the market, viewing the spreads, and setting pending orders.
MetaTrader 4
Pros:
Expert Advisors (EAs): as we have already discussed earlier, MT4 pioneered the provision of automated trading algorithms. Based on the MQL4, EAs allow traders to create their own automated trading tools and incorporate them into their trading sessions.
Multiple languages: due to the high popularity of MT4, and its widespread use by brokers from all over the world, MT4 comes in various different languages, which makes it a more convenient choice for non-English speakers.
Charts: upon its release, MT4 has revolutionized charting in trading software, as it allowed its users to execute trades directly from the charts. Although MetaTrader and cTrader comparison of charts favors the latter and the variety of options that it has to offer, professional experts still agree that the charting features of MT4 provide a comprehensive visualization of market data.
Final thoughts on MetaTrader 4 vs cTrader
Among the variety of different trading software available in the market today, MetaTrader 4 and cTrader remain some of the most popular picks. Ever since MT4 was first released by the Russian company MetaQuotes in 2005, it has revolutionized the Forex market and even gave a rise to a new sub-industry of automated trading tools.
In turn, cTrader, launched by Spotware in 2011, has incorporated all the best features of the MT4, but took them to the next level, and provided a more modern, improved solution to the market demands. It is difficult to say which one is better – MetaTrader or cTrader, but we can confidently say that both options are equally reliable and impressively efficient.
Frequently Asked Questions on MetaTrader4 vs cTrader comparison