A cent account might be a great way to start Forex trading for beginners. Instead of dollars, cent accounts are measured in cents. In a sense, a cent account is very similar to the regular Forex trading account, but there are some key differences.
The main feature that differentiates a cent account from others is the number of nominal funds associated with it. It was first introduced in 2006 and was intended to help amateur traders to gain more Forex trading skills without risking too much money. This means that if you start trading with 5 dollars, you will see a value of 500 cents on your trading account.
There are many advantages and disadvantages when it comes to using cent accounts for Forex trading. Today, we are going to discuss cent accounts in greater detail, so, follow our guide and see if you should use this account.
What is a cent trading account?
As we have already mentioned, a cent account in Forex is very similar to other trading accounts in many ways. Yet despite these similarities, there are several distinctive features that set it apart from others.
This account was created exclusively for beginner traders in 2006. The main idea behind it was to assist newcomers to acquire Forex trading skills without having to risk too much money.
If you open a Forex cent account, you will be able to trade with cents instead of dollars or euros. This means that the money you deposit on your trading account will be shown as cents. If you deposit 5 dollars, you will be able to trade with a value of 500 cents. In most cases, this account is available for major currencies, such as USD, EUR, and GBP.
Using Forex broker with cent account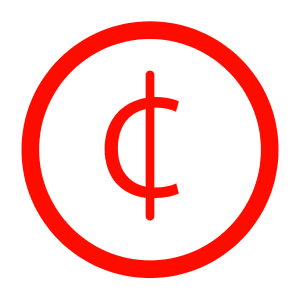 Opening a cent trading account should not be any harder than opening a regular account. However, keep in mind that not every Forex broker offers this type of account. This makes finding a reliable broker offering a cent account a little bit of a challenge for some.
Also, as we have already said, most of the people using cent accounts are those who are just starting out in Forex trading. Because of this, in most cases, they are having a hard time deciding which broker to trust and what to focus on while looking for a broker.
In most cases, Forex cent account brokers are using trading platforms such as MetaTrader 4 and MetaTrader 5. The major reason for this is that these trading platforms allow cent account traders to keep cents in USD or EUR. Doing so makes sure that order volumes are not limited because both MT4 and MT5 only allow trade sizes that are no less than 0.01 standard lot.
Alternatives to cent account Forex trading
There are different types of accounts available for beginner Forex traders. One account that might work as an alternative to the cent account is a demo trading account. But, there are some major differences between these two.
With a demo account, you will get virtual cash from the Forex broker, which you can use for trading. There are no risks involved in trading with a demo account. You can even use the cent account demo version, which will let you test out the trading account.
One could argue that the purpose of a demo account and a cent account is virtually the same. However, there are key differences. In practice, for some, it is very hard to switch from a demo account to a standard account.
The main reason for this is psychological – for some traders, it is very hard to switch from demo to other accounts. Usually, traders view a demo account as a practice account and since there are no risks involved, when they move to use a live account, they are having a hard time dealing with their emotions.
In the case of using a cent account, you will be used to the feeling of using your own money, which can make dealing with a regular account much easier. With a cent account, you will get to experience real trading from the very beginning. Thanks to this, you will get used to trading without having to risk a considerably huge amount of money.
Mini trading accounts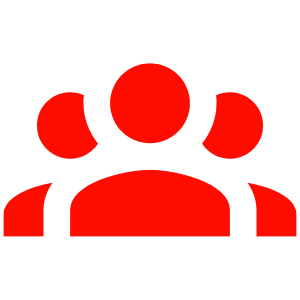 Much like cent account brokers, some companies also offer mini trading accounts. This one can be a great alternative to the cent account because you can trade with a very little amount of money.
Mini account users are able to enter the currency market using smaller size positions. This lowers the funds at risk and also limits potential losses. However, compared to the cent account, the risks are still a little higher.
When it comes to cent account lot size, this account allows trading micro-lots in the amount of 0.01 cent in most cases. This way, traders will experience full-fledged trading in Forex without losing large sums of money. This account allows traders to experience the trading market and explore their potential.
Advantages of using cent account Forex broker
Cent account comes with a lot of advantages. It is most beneficial for those who are just getting started in the market. Many view this account as an opportunity to transition from a demo account to a real, live trading account.
The first advantage that we want to discuss is the ability that it gives to a trader to get the skills that are needed so much to learn more about Forex and grow as a trader. All of these happen without traders having to risk losing a lot of money.
Another great advantage of using a cent account is that you can test out the offerings of the broker on your own with minimum risks involved. Also, opening a cent account is fairly easy. In most cases, there are no limitations on how much of a deposit you can make, which helps you easily adapt to the Forex trading market.
You can also test trading strategies with the best cent account Forex broker. Traders are using different types of strategies, but how do you know which one is best for you? To find something that you can actually enjoy in Forex, it is a great idea to test out different types of trading strategies.
Disadvantages of using a cent account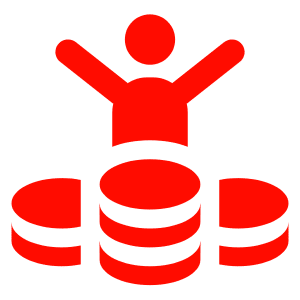 Although there are many benefits of using a cent account, there also is another side of this. One thing is that, while using a cent trading account, you should not be expecting a lucrative profit.
This account is intended for those who want to obtain some knowledge and skill in Forex, and not for huge returns. It is better to not use this account if you want to make huge profits. Another thing is that a majority of Forex brokers offering cent account usually put a cap on the maximum position and account size.
Forex brokers do so to make sure that this account is used by those who actually need to learn more. Another thing is that the spreads associated with this account are usually higher than it is with other accounts.
As we have already said, cent accounts are quite popular, but, still, not that many Forex brokers offer this account type. The major reason for it is that this account type is not able to generate high profits for brokers, and recently, they seem to be trying to avoid offering it.
Rather, they are trying to offer newcomers other types of educational opportunities such as demo account different types of resources that can help you learn more about Forex.
How to use a cent account for the best results?
Forex trading can be very overwhelming for beginner traders. The main reason for it is that there is a lot of new information that traders might have to learn and this might get a little confusing. In this case, using a cent account can provide a lot of help to traders. It will give you direct access to the Forex trading account with minimum risks.
A great way to use a cent account is to treat it like a regular account. If you really want to learn everything about Forex trading, it is a good idea to use this account to its fullest. Try to use every opportunity that you have with this account, get used to the way the trading platform works, and focus on details.
Final thoughts on cent account in Forex
Cent account is a great way to get started in Forex trading. This account will help you build confidence without risking to lose a large amount of money. As we have already said, the cent account is created for traders who are just getting started in this market.
It was first created in 2006, and since then, many people have started Forex trading with a cent account. Cent account can be beneficial for experienced traders as well. It can be used to practice more and check the quality of a broker, or try out new strategies.
Frequently Asked Questions on a cent account trading