Authochartist is a very famous program that can identify chart patterns using technical indicators, such as Fibonacci retracements. This program monitors the markets for 24 hours a day, after which, it provides you with information in real-time. This program is very frequently used with trading platforms such as MetaTrader 4 and MetaTrader 5.
The main aim of the program is to identify different types of patterns in charts. The main benefit of using this program is that it generates real-time insights for market movements. After scanning the markets, this program gives you price alerts.
Autochartist was created many years ago, in 2004, and since then, millions of traders have been actively using it for their trading ventures. It is now available in more than 100 countries and produces news articles in 20 different languages.
If you want to learn more about Autochartist and the way it works, follow our detailed Autochartist review and start using it now.
A quick overview of Autochartist
Created in 2004, Autochartist is a frequently-used program, which identifies chart patterns using technical indicators. This program monitors the markets 24 hours a day and gives you alerts about trading opportunities in real-time. As we have already mentioned, it is very often used with trading platforms such as MT4 and MT5.
Over the last years, Autochartist has partnered with leading Forex brokers in the market, including the ones licensed under the regulatory frameworks of leading agencies. Many have said that the Autochartist chart patterns indicator is among the best indicators in Forex.
Autochartist scans the markets and presents you with potential trade possibilities exactly when they happen, providing you with information that you can actually use.
Autochartist tools – MT4 plugin
Thanks to the MT4 plugin, which is used by many traders, all of the characteristics of the Authochartist can be delivered to MT4. This custom plugin takes no time to be installed and is very useful for traders.
This plugin, called MetaTrader Supreme Edition, is very popular among traders, and many brokers offer it to traders as well. This edition includes Fibonacci, chart patterns, and PowerStats.
Thanks to this plugin, you can simply drag the Autochartist expert advisor onto a chart and it will automatically retrieve all the patterns identified in accordance with the assets. You can subscribe to one or more reports in different languages. You can also receive reports from one or more sessions, Asia, Europe, or the USA.
Autochartist patterns
Autochartist can be used for a number of assets, such as Forex, futures, CFDs, equities, and many others. Every user of Autochartist also receives visual and audio alerts when patterns have been defined. The charts are very easy to read, and they also offer support and resistance levels.
The patterns of Autochartist are very easy to use for both beginner traders and professionals. It is very customizable and flexible, giving traders the ability to use the patterns according to their liking.
Autochartist platform – Fibonacci patterns
One of the biggest reasons why so many traders use Autochartist is that it can very easily define Fibonacci patterns automatically. Because of this, it can visually illustrate anticipated support or resistance levels. Autochartist uses the Golden Ratio Theory to do this, which makes it very reliable.
Autochartist also offers key levels, which are technical analysis of both horizontal support and resistance levels. Thanks to this, you will be informed when the price either approaches or breaks through one of the levels. These levels, as we have already said, are automatically defined by Autochartist.
What is Autochartist PowerStats?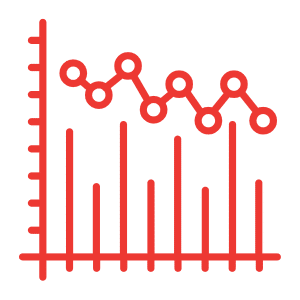 The PowerStats toolkit can be very useful for Forex traders because it gives you information about the price movements of the instruments. This can be very useful if you are coming up with a new trading plan, or editing an existing strategy.
It gives you information about the average movement of pips in a certain amount of time. Based on history, PowerStats also gives you information about possible upside or downside trends.
PowerStats of Authochartist also shows the statistical highs and statistical lows, which can be very helpful for you, and anticipated price movements over the weekday and even hourly time-frames.
Fibonacci and chart patterns, with the help of PowerStats, will help you to set your stop-loss and take-profit levels. It can also give you enough information about the risks of trading certain instruments.
Trading Autochartist – Market reports
Autochartist produces market reports automatically. These reports are provided at predetermined times and in frequent intervals. They are fully customizable for different markets or instruments and are available in a diversity of languages. The program also offers 'Event Impact Analysis', which is very simple to read and it showcases the impact that different events have on the Forex market.
Autochartist mobile
This program can be used on both Android and iOS devices. You can download them through Google Play Store on Android devices, and through the App Store on iOS devices. You can either create a new account or login into the existing one after downloading the application. The mobile application works very well, it is very useful and user-friendly.
Benefits of using Autochartist
One of the biggest advantages of using this program is that there is a huge Autochartist brokers list. The program offers services to traders of more than 100 countries around the world and distributes articles in more than 20 languages. Among the brokers that offer Autochartist are those licensed by NFA of the USA, FCA of the UK, ASIC of Australia, and many others.
Aside from the features that we have already discussed, there are other benefits of using Autochartist as well. One major advantage of this program is faster analysis, which can save you a lot of time.
Without using Autochartist, you might have to dedicate a lot of time to scan the markets manually. Technical analysis and chart pattern recognition takes a lot of time for many traders. By using Autochartist, you can dedicate your time to developing new ideas and strategies.
While working on this Autochartist Forex review, we also found that this program can show you the opportunities that otherwise you might not have considered.
It can give you information about a certain currency pair that has become highly volatile because of the previous political or economical announcement. Because of this, you might be less likely to miss out on an opportunity to profit.
Autochartist performance
While talking about the advantages of Autochartist, we should not forget about its performance. Although this program was created many years ago, its performance is very good. The team behind Autochartist has worked very hard to update the program to modern standards.
The program provides forecasts ranging from 15 minutes to months, which ensures that every trader gest the opportunities that fit their trading timelines. The team behind the program also knows that every trader uses a different Autochartist trading strategy and the signals can be created according to the strategy that you are using.
Disadvantages of using Autochartist
Although there are many benefits of using this program, there are some things that you should be aware of before using it. First and foremost, remember that Autochartist is not capable of executing trades for you.
It can highlight a potential trade and give you information on possible changes, but you are the one who has the final say about opening and closing your positions. Also, there always is some chance that the signals might not be right.
While Autochartist is very trustworthy, it can't be 100 percent accurate, so keep in mind that you should always think about the positions before opening or closing any of them. As helpful as it might be, you should remember that it is not some type of a 'market prophet'. It only provides an indication of where a currency pair, or any other asset, could be headed.
What is the Autochartist success rate?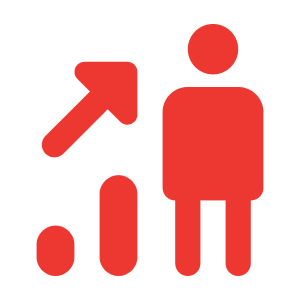 Over the years, Autochartist has proved to be very helpful for traders. The success rate of Autochartist is between 70-80%. Because of such an accuracy rate, it is known to be the world's most advanced intraday tool for an automatic indication of patterns. Autochartist identifies different types of patterns, such as Butterfly, Gartley, Channel Down, Ascending Triangle, and others.
So, after all, is Autochartist reliable? In most cases, yes, it is very reliable. But, it does not mean that it is always correct. The Forex trading market is very diverse, and sometimes, making predictions is almost impossible. But, Autochartist is a great tool to help you with analyzing the market.
Final thoughts on Autochartist online
Autochartist has been around for many years now, and as we have already said, it is available in more than 100 countries. It boasts a high-quality service and offers a lot of useful tools. It can be used for free with the Autochartist demo version, after which, you can create a paid Autochartist account.
If you are involved in technical analysis on a daily basis, Autochartist can be a huge help for you. Also, it can save time and help you make decisions much easier. However, remember that it is giving you information only about the possible direction that the price of the asset might take.
Frequently Asked Questions on Autochartist patterns