Both MetaTrader 4 (MT4) and Oanda are pieces of software that can be used to trade currencies, as well as various other assets. MT 4 is a popular trading software that is often offered by Forex brokers. In turn, the Oanda FXTrade desktop trading platform is both developed and offered exclusively to the clients of the Oanda Forex broker. Below, you will find an MT4 or Oanda review, that will explore the main similarities and differences between the two.
Although the two platforms share a lot of similar features, they're still quite different in other aspects of trading. The design of MT4 is set in blank white and light grey colors, while the Oanda FXTrade offers customizable skin colors and layouts.
Moreover, when it comes to trading assets, MT4 is mainly focused on the Forex pairs, as well as some CFDs and metal commodities. In turn, Oanda offers a lot more diversity to its clients and offers Forex pairs, commodities, indices, and bonds.
Finally, the platforms have different approaches when it comes to charts and timeframes, as well as automated trading and economic analysis tools. We will now do a more in-depth assessment of the main features of MT4 and Oanda FXTrade.
MetaTrader vs Oanda: An overview
MetaTrader 4 was first released in 2005 by a Russian company called MetaQuotes. The original idea behind the software was to create a better platform, mostly for Forex traders – both beginners and experienced traders alike. In turn, Oanda FXTrade was developed by Oanda – a Forex broker exclusively for its clients.
Software design
When it comes to MetaTrader 4, one can notice that its design is somewhat resembling that of Windows 98. As mentioned earlier, it is mainly set in white and gray skin colors, and some professional reviewers find it a little outdated.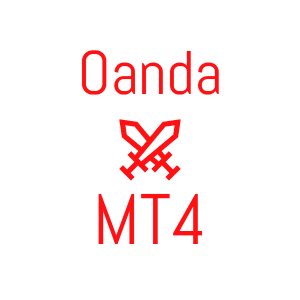 As for the Oanda software, you will find a lot more options to choose from, in terms of what you would like the interface to look like. On the Tools menu, you will come across the default blank theme, as well as white, black, green, and blue ones.
Moreover, our MT4 and Oanda comparison found that with the latter you will able to customize the font sizes and the language of the software, and, in general, this software gives an impression of a more modern one.
In terms of windows and their placements, with MT4 you will get four charts in the charting window, and they will be taking up most of the screen. With Oanda, on the other hand, you will get only one chart in a much smaller window, and it will be located at the bottom-right part of your screen.
Finally, the programming languages of the two programs are also quite different. MT4 is based on the MQL4 language, which is specific to the MT4 community. Nevertheless, it is often viewed as a relatively easy language to master, and sometimes even the traders with little to no previous experience in programming can use it to develop new tools and scripts for the program.
On the other hand, many professional traders who classify Oanda better than MetaTrader, reference the common programming language that it uses. Its Java foundation is both more well-known and easier to use than MQL4
Trading with MetaTrader 4 vs Oanda
Having examined the visual component of both MT4 and Oanda FXTrade, we will now have a closer look at the specific trading features – starting from the charting and timeframes available with each software.
Charting and timeframes
Charts are often referred to as a crucial component of trading because they offer a breakdown of the historical data of price movements, and, based on them, you can conduct technical analysis. Thus, we decided to start comparing MetaTrader to Oanda by examining this specific feature.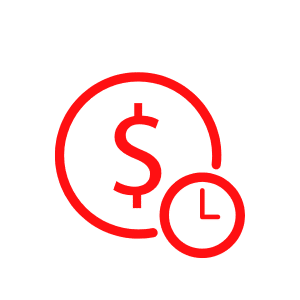 MetaTrader 4 has revolutionized charting, as it was the first software to offer an option of trading directly from the charts. As we have mentioned above, there are 4 individual charts on the default screen of MT4, and they take up most of the space of the platform's interface. Each of the four charts come with their own windows for selling and buying securities.
You will also have an option of choosing the type of chart that you would like to see, by simply clicking the right button on your mouse or via the chart menu located at the top right corner of the screen. There are three popular chart types available with MT4 – line, bar, and candlestick.
The last MT4 vs Oanda difference is the number of timeframes that the former offers – 9 in total:
4-minute frames
2-hour frames
Daily frames
Weekly frames
Monthly frames
On the other hand, with Oanda software, you will find a total of 11 chart types to choose from, including Min/Max chart, the simple candlestick chart, and the ask/bid candlestick chart, as well as 3 options mentioned earlier.
With Oanda, you will too be able to trade directly from the charts, however, you will be able to utilize a special Advanced Charting window, that will let you customize trading options, or even add custom tools or shapes.
Finally, when choosing between MT4 and Oanda, you should keep in mind that the latter offers more timeframe options – 21 in total:
4-second frames
8-minute frames
7-hour frames
1-day frames
1-week frames
Specific trading features of MT4 and Oanda FXTrade
When it comes to the specific trading features, it is impossible to overlook the one that it is most famous for – automated trading bots called Expert Advisors (EAs), which can modify, open and close the positions for the traders.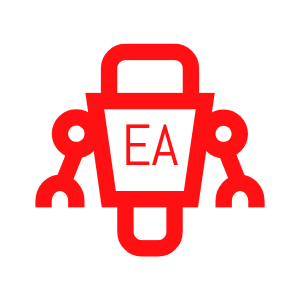 Moreover, by using the MT4 programming language – MQL4, you can create your own EAs, customized to best serve your personal trading strategy. When this particular feature was first introduced, it gave a rise to a whole new subsection of the market revolving around building, licensing, and selling EAs online, or via MetaQuotes' own digital marketplace. If you search for "MT4 better than Oanda", the provision of EAs is likely to be the top search result, as Oanda is yet to offer an automated trading option to its users.
Finally, with MT4 you will be able to utilize the MetaQuotes Language Editor feature, which will allow you to develop your own tools, indicators, and scripts, and, consequently, use them for actual trading. In turn, Oanda has no such feature to offer with Java.
As for Oanda, many experts name its economic analysis feature as the most prominent one. Just like MT4, Oanda offers a compilation of the most relevant news pieces about the global economy and financial markets. However, unlike MT4, Oanda also provides its users with an analysis and price predictions based on the news it gathers.
Lastly, with MT4 and Oanda compared, we should mention the speed of opening and closing positions. The speed found with Oanda software is far more impressive than that of the MT4, which means that the former can be more advantageous to you, as a trader, as the market prices often change very quickly.
Final thoughts on MT4 vs Oanda FXTrade review
MetaTrader 4 is a popular trading software that was first released by MetaQuotes in 2005 and has been used extensively ever since. In turn, Oanda software was developed by the Oanda Forex broker, and it is only available to its clients.
MT4 was originally created to cater to the Forex trading, and it offers a limited number of other tradable assets, as opposed to a much larger limit of trading instruments that can be found with Oanda FXTrade.
As for the other components of the MT4 vs Oanda difference, we have also noted the availability of the EAs with the MT4, and the lack of thereof with Oanda, as well as noticeable differences in charting, timeframes, and Oanda's economic analysis feature.
Frequently Asked Questions on MT4 vs Oanda FXTrade