The Realtick EMS is best known for providing advanced trading capabilities across multiple trading assets. Realtick is used by many Forex brokers globally and offers traders access to more than 200 algorithms and about 2,000 strategies. Customers of Realtick include everyone from different types of institutions, to professional and individual traders.
Realtick supports various trading markets, including Forex, equities, options, and futures. It is working very hard to further develop its services. Realtick has recently expanded its capabilities in derivatives, options, and futures. It has also released special, newly-designed options, that includes essential contract data, the price ladder, and futures-specific order entry tools.
So, what is trading Forex with Realtick all about? That's exactly what we are going to discuss in this guide. Make sure you follow us to learn how to use this amazing solution for the best outcome.
How did Realtick become so popular?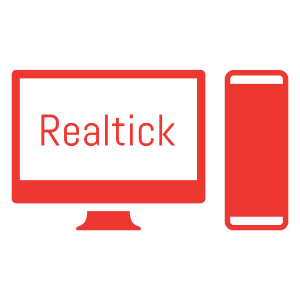 Formerly Realtick, now called SS&C Eze, is a famous company, which helps more than 1,900 asset managers globally to transform their investment process and grow their business. Realtick offers cutting-edge technology that maximizes efficiency, trade order management, execution, compliance, commission management, portfolio account, and investor accounting.
The company started functioning in 1995. The main aim of the founder of the company was to create an automated order management system that would make everything much easier for traders.
Before Realtick, a lot of time and energy went into order management. With the determination that the company's founder had, within the first six months, the first version of the software, an automated order management system, OMS, was successfully created.
Over the last 25 years, Realtick has transformed from a start-up to a giant company, recognized by millions of people around the world. It has more than 9,000 daily users and executes more than 70,000 trades every single day.
Realtick is headquartered in Boston and has offices in 13 different locations worldwide. In total, it offers services to citizens of more than 45 countries. Over the years, trading Forex with Realtick and using its services has become very popular, and it has set a standard as an industry-leading solution.
Acquiring SS&C
Over the years, Realtick has partnered with many companies in the market, which ensured further development of the company. In 2018, it was acquired by SS&C, which has expanded the vision of the company to become a complete front-to-back technology solution, adding dozens of new services.
Thanks to SS&C, the company is now spreading to more clients across diverse financial markets and creates new opportunities for everyone.
Realtick trading system – Main services
While working on this Realtick trading review, we wanted to focus on every detail that makes software different from others.
There are two Realtick solutions available, which deliver highly configurable, expansive, and integrated software and services. Both of them are designed to optimize operational and investment offerings across the entire investment process.
You can also use the Realtick trading demo account to test out the services of the software and find out if it fits your needs and wants.
Realtick Investment Suit
The award-winning Realtick Investment Suite offers a set of fully-integrated applications that offer high-tier asset management functionality and services like no other. It can be accessed through both public and private clouds.
Realtick Forex review also shows that this software offers clients to combine the solutions that it offers to increase the front-to-back workflow.
This suite is a great option for a complete, front-to-back investment experience. It is designed to offer clients user-friendliness, which makes everything a lot easier.
Eze Eclipse
Eze Eclipse is an all-in-one platform, which optimizes operations, mistake risks, and reduces costs. This cloud-native platform has become very popular in recent years among the clients of Realtick.
It provides access to the tools that are needed for running a certain business. Realtick Forex brokers are using this offering very actively because it simply makes everything much easier for them.
All of the investment processes are consolidated in a single, front-to-back platform, which reduces the need for using multiple, expensive programs. Simply put, it is a flexible, fully configurable, and comprehensive investment experience that makes the job of Forex brokers much easier.
Realtick Forex trading – Everything you should know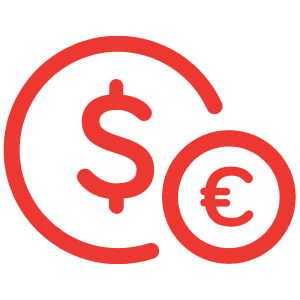 One of the major things that make Realtick so popular is that it offers trading capabilities across various types of asset classes and hundreds of brokers. At the time of writing, there are more than 175 Forex brokers trusting the services of Realtick.
This software also gives traders access to more than 200 algorithms, and over 2,000 strategies. The clients of this company include both buy-side and sell-side clients.
This includes institutions, hedge funds, asset/portfolio managers, professional traders, and individual investors as well. This company helps some of the largest financial institutions globally, making it a leading platform in the market.
One of the best things about Realtick is that it is a fully-hosted software-as-a-service solution, meaning there is no additional hardware required on the client-side other than a standard Windows-based PC that meets the minimum system requirements.
Trading Realtick – Cross-asset trading
One of the things that make this software so popular is that it offers broad access to diverse, global sources of liquidity with an extensive broker network. All of these enables cross-asset trading, which is something that many traders are looking for.
As we have already mentioned earlier, this software includes a built-in order management system, OMS capabilities. Also, it can be integrated with other third-party OMS systems, which makes it very time-efficient and helpful.
Realtick charts
The charts of the software are very simple and easy-to-use. It can be used very easily by anyone, even beginner traders. It offers various timeframes for charts, making it useful for different types of traders.
Traders themselves can design their own charts. There are different types of charts available, such as bar charts, line charts, candlestick charts, and many others. Depending on the Realtick Forex broker you are using, the charts can include various types of indicators, making everything even easier.
The charts are very easily changeable, you can use them according to your needs. You can add different types of tools, and even change the colors of the charts.
Benefits of using real tick trading software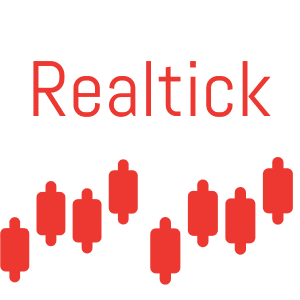 There are many benefits of using this software. First and foremost, as we have already said, it is created to please any type of client. No matter if you are a professional trader or an investment firm, there is something that this software can offer you.
It supports the trading of equities, options, futures, and Forex. The number of available instruments of Realtick is increasing every year, and it is becoming more accessible for everyone.
As we have already mentioned, the Realtick trading platform also offers automated trading, enter and execute orders across different assets very quickly, trade informatics, and most importantly, simplified trading capabilities.
Another huge advantage of Realtick is that the team behind it is working very hard to develop its services and create something new for the Forex trading market. It has recently expanded its capabilities, and as the team says, there is more to come.
Awards of Realtick
Over the years, Realtick has received a lot of industry-leading awards. The team behind the company prides itself on providing robust products and unparalleled client services. The dedication of the company has resulted in many rewards that it has received.
Realtick has won dozens of different awards, including Best Trading Platform, Best EMS/OMS Provider, Best Portfolio Management Software, and many others.
Final thoughts on trading Forex on Realtick
Over the past 25 years, Realtick has become an industry leader, which offers services like no other. It helps more than 1,900 asset managers globally, transforming the investment process into an optimized, operational business.
The company started out as a start-up in 1995 and became an award-winning technology solution backed by unparalleled client service. Today, there are more than 170 Forex brokers in the market that are offering the services of Realtick.
Frequently Asked Questions on Realtick trading system