Brazil is a really charming country, rich in natural beauty, as well shows the stunning and famous beaches of Copacabana and Ipanema, between many others, in addition to the Amazon jungle and its many natural landscapes, that when in combination with the tropical climate makes it even more incredible. But in a nation with a size of a continent, and a population about 220 million people, we are faced with the reality of social inequality, where many people have little, and few are billionaires. To give you an idea, only the five richest persons in Brazil have a wealth as big in the equivalence of almost half of the entire Brazilian population! These riches make fortune through many ways, some by hard work and dedication that crossed generations. Check out now with us who are the 10 richest people in Brazil.
10. Abilio dos Santos Diniz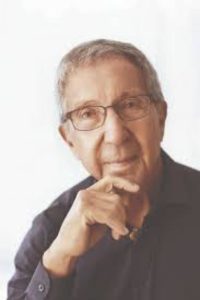 Let's begin our list with the co-founder of the well-known in Brazil "Grupo Pão de Açúcar". This corporative group was founded in the year of 1959 by Abilio and his father, the Portuguese business man Valentim dos Santos Diniz. Pão de Açúcar started its commercial activities as a confectionery. Abilio was born in São Paulo in 1936. He holds a bachelor's degree in Business Administration and had a relevant responsibility in the company's business process of growth.
Currently he is the president of he Board of Directors for Península Participações, a private investment company, which follows the conceptions of its owner. He is also a member of the Boards of Directors of Carrefour Global and Carrefour Brazil. At the height of 82 years he is still very active in the business world and as a teacher at Getúlio Vargas Foundation. In 2012, Abilio sold the family's supermarkets popular group, Pão de Açúcar.
Beyond of his business success, the entrepreneur has always been showing a substantial interest in many sports, with active participations in marathons and other kind of sports competitions over many decades. He is also considered one of the largest entrepreneurs in the retail industry. In spite of all the success achieved throughout his life, he also went through many difficult situations in the trajectory of his career.
The most shocking event was when Abilio was kidnapped and stayed for about 6 days in captivity, this fact happened in 1989 in São Paulo. A group of ten kidnappers who were members of the Chilean Movimiento de la izquierda revolucionaria kept him in captivity and asked for $30 million as a condition for Abilio's freedom. But fortunately, thanks to the actions of the police, the group of criminals were captured, and the quantity requested by the rescue was not delivered.
The businessman was member of the military government or (brazilian military regime time) after received a invitation of the then president and General João Baptista Figueiredo, where he was part of the National Monetary Council for about ten years. Another disturbing episode in Abilio's life, which he recounts in his biography, was the fight with his brothers for control of the family business group, which put the company near of a bankruptcy.
Currently, his fortune is estimated in US $ 3.4 billion and places him in the last position on this list of top10 richest people in Brazil.
6,7, 8 and 9. João Moreira Salles, Fernando Roberto Moreira Salles, Pedro Moreira Salles and Walter Moreira Salles Junior
We decided to place the positions 6, 7, 8 and 9 together, in reason of they be members of the same family, the brothers João, Fernando, Walther Junior and Roberto Moreira Salles. The family's success trajectory began with their patriarch, Walther Moreira Salles, a banker, lawyer and diplomat, who was born in Petrópolis and holds a superior degree from the University of São Paulo. At the suggestion of the American military Admiral Arthur W. Radford, the businessman decided to invest in the production of niobium metal. Walther Sr., who had a successful career as a Brazilian diplomat, in which he got the position of Brazilian ambassador in the United States, started to dedicate himself completely to the metal, which until that time were not negotiated through of its own market.
As the admiral was on the board of mining company Molycorp Inc, and had the authorization for the niobium lots in the state of Minas Gerais, he decided to invite Walther Moreira Salles to be his partner, who later bought most of the business. Nowadays this metal is one of the most used in the world, either through the production of cars, parts of airplanes and many other products. After several years buying part by part from Molycorp, the family became responsible for the production of about eighty percent of all niobium that is utilized over the world.
João Moreira Salles, was born in 1966 in Rio de Janeiro and in addition of being a businessman in the banking industry, he is also a film director, screenwriter and documentary producer as well. Under the influence of one of his brother,the filmmaker Walther Salles, who is with him on this list of the richest men in Brazil, and is considered a very successful film director, having won one golden globe and awards of the Cannes film festival. The family has become popular in Brazil, not only for the legacy inherited by their father, but also in the reason of high investments in Brazilian culture through cinema and many other kind of cultural expressions.
Pedro Moreira Salles, was born in 1959 in the capital of the United States, where his father was in the position of Brazilian ambassador at that moment.
He graduated from Harvard and is currently president of Itaú Unibanco's Board of Directors.
Fernando Moreira Salles, the first of the brothers, is also a shareholder of Itaú Unibanco bank, and CBMM, the Companhia Brasileira de Metalurgia e Mineração, responsible for production of niobium metal. He and his brother Pedro (to which we have quoted above) are the only ones between the four brothers who work in the family businesses, where Fernando holds the position of counselor.
Walter Moreira Salles was born in 1956, in Rio de Janeiro and besides being a businessman successful like his brothers, is a successful filmmaker, with a great prominence in the cinema and relevance for brazilian culture. Between several prizes he has won, the most relevant surely is a gold globe for best foreign film with "Central do Brasil", one of the most outstanding feature movies in Brazilian cinema, as well as other prizes of great importance like in Cannes festival, for the movie "Diários de um motocicleta".
5. Eduardo Luiz Saverin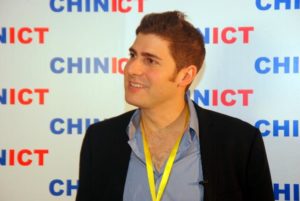 Eduardo Luiz Saverin, is a São Paulo entrepreneur, and the youngest man of this list.
He is part of the group of five young people who co-founded Facebook.
In addition to his earnings from Facebook's profits, Eduardo is also a popular startups investor, he often injects capital into small businesses that are just starting out, as was the case with Qwiki.
Although he was born in São Paulo, he does not have a bond of experience so close to Brazil, since he moved to the United States in his childhood, where he settled in Miami, Florida. Saverin's family, a very financially successful, and with Jewish-Romanian origin, has already become part of a list of possible kidnappings in Brazil, a fact that frightened the family nucleus and further strengthened the desire to remain in the United States.
Eduardo holds a bachelor's degree in Economy from Harvard University, where he met the other founders of Facebook. Still in college, while attending his bachelor's degree, he already showed a vocation to work in the financial market. Once in that períod, Eduardo understood that there were gaps in the rules of insider trading in Brazil, where he injected capital into the oil field, which gaves to him as profit US $300,000.
In 2011, he preferred to renounce his US citizenship supposedly because of the high taxes he would have to pay to the United States government. Is estimated that this decision provided to Saverin an economy of about seven hundred million dollars. Currently the entrepreneur lives in Singapore, and his fortune is estimated in about 10.1 billion dollars.
4. Carlos Alberto Sicupira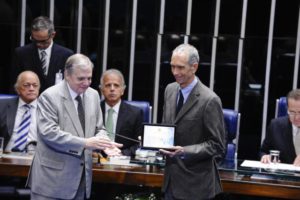 Popularly known as "Beto Sicupira", entrepreneur Carlos Alberto Sicupira is from Rio de Janeiro and was born in 1948. He has investments in many areas of business. He holds a bachelor's degre in Business Administration from Universidade Federal do Rio de Janeiro, and holds also a degree from the renowned Harvard Business School. His career started with the creation of Banco Garantia, with his friend Jorge Paulo Lemann. He is currently one of the owners of the largest brewer in the world, Anheuser-Bush Inbev, again together with his partners, who are also in this list of Brazil's most powerful men, the businessmen Marcel Herrmann and Jorge Paulo Lemann.
In addition to beverage brands, the group also owns the Burger King fast-food brand, Warren Buffet, 3G capital and the famous brand Heinz. There are more than 116 thousand jobs generated through Inbev group around the world. Carlos Alberto Sicupira and his business partners also bought Lojas Americanas, which has been operating in Brazil since 1929.
The entrepreneur has always shown interest in various social helps, where he participates in NGOs for development and is one of the controllers of Fundação Estudar, which provides training for potential leaders. His social activities have earned him the reputation of enjoying investing in young people with talent for business. Sicupira's fortune is estimated in about $12 billion (2019).
3. Marcel Hermann Telles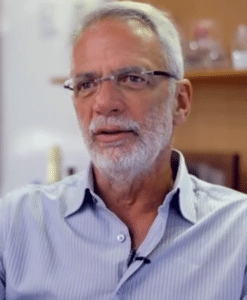 Hermann is also a businessman born in Rio de Janeiro, as his main partners in the Inbev group, and also graduated in the economics course of the Universidade Federal do Rio de Janeiro and in Harvard University, in the same institution as the businessman and partner Carlos Alberto Sicupira. Before he even finished his undergraduate degree, he began his career in economics, already demonstrating promising talent for business. His interest in the financial industry was arousing, when he entered the college, it was then that he was curious to know how his classmates, always dressed according to the standard of the financial sector were making money. From this event he discovered the area where him works until nowadays. Hermann is also one of the owners of one of the most successful brokerages in the world, 3G Capital, along with Jorge Paulo Lemann and Carlos Alberto Sicupira, his longtime partners in several highly successful business deals. His fortune estimated is about $14 billion.
2. Joseph Safra
Joseph Safra was born in Aleppo, Lebanon, but became a Brazilian citizen. Although his family came from Syria, they were also immigrants there. His father a Jewish businessman, in the twenties moved to the Arab country, and founded his own bank, the Bank Jacob E. Safra. About three decades later, they moved to Brazil, where the family opened Banco Safra in 1955. Gradually the family moved away from the branch in which they began, as the previous generations developed and discovered business talent through commercialization of camel caravans.
Years after the death of his father, Joseph Safra, who became one of the owners of the bank, along with his two brothers, decided to buy his family's part, becoming proprietor of the bank in 2006. He subsequently became involved in business from other areas, such as the telephony, real estate market and agribusiness, as well as having bought another bank, the Swiss bank Sarasin.
Many billionaires usually take pleasure in showing off their acquisitions, power and a luxurious life, but this is not the case Safra, who very rarely appears in public and throughout his life has always shown a preference for a simple and discreet life, even possessing so much purchasing power in his hands.
Incidentally, the description and absolute secrecy in his negotiations have been always one of the most striking features of Joseph and his brothers' business profile.
In addition to being a businessman and banker who succeeded, Safra always stood out for the philanthropy given to Brazilian society, through his own institution, the Joseph Safra Philanthropic Foundation. The Syrian-Lebanese hospital, as well as the hospital of Jewish origin Albert Einstein, have Safra as one of their greatest benefactors.
Another peculiar characteristic of the Safra's family, according to some experts in the financial and real estate market, is that they generally seeks for stable and long-term business. Commercial operations that show instability or a high level of volatility are not the priority of their group. In addition, the family has always opted to acquire new patrimonies, and never discard them, since accumulation is one of the sources to maintain stability and economic growth. Currently their biggester business are in Brazil, United States and Switzerland.
According to some estimates, the Safra family manages about $ 200 billion through their banks, and Joseph Safra, the only still alive between the brother's Safra, still remains very active as a businessman, transacting business operations in various locations around the world, are about of a hundred properties, worth notority, as an example, the luxurious building "Gherkin" that was acquired for a little over $ 1 billion US dollars. His fortune is valued at about $ 23.5 billion, which is why he is in second place on the list of the richest people in Brazil.
1. Jorge Paulo Lemann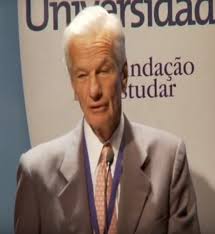 Jorge Paulo Lemann is also a businessman from Rio de Janeiro, and son of immigrants from Switzerland.
Lemann studied at an American school in the same state in which he was born and holds bachelor's degree in economics from Harvard University. His father was also an entrepreneur in the food business, owner of de company "Leco", (this name idea is the mix of his surname abbreviation with the word "corporation". In the world rankings, Lemann currently ranks number twenty-two in the "richest people worldly" list. From a young age he has always shown a strong interest in entrepreneurship, and has a solid experience working in Brazilian financial institutions, such as Libra and Invesco, besides had interned in a Bank in Switzerland.
The year 1971 was important in the life of Lemann, because he acquired Garantia, a relevant brokerage, with his friends Carlos Alberto Sicupira and Marcel Hermann Telles had. After selling this financial broker, Lemann started investing along with his inseparable partners in a number of industries, achieving great success.
Jorge Lemann, as well as his friends and partners Marcel Telles and Beto Sicupira, give preference to traditional businesses, instead of business with great risk and high volatility and fx trading with the best forex brokers. His favorites products are food and beverages, which are essential products and because of they sell all days and around the world. According to Aepet, the businessman and his associates have connections with more than twenty offshore corporations in tax havens, that is, in nations that they do not charge, or charge extremely low taxes to those who wish to register their companies by over there.
The most famous companies that the entrepreneur is investor or owner are: InBev, which have super consolidated brands in the worldly market, such as Stella Artois, Brahma, Budweiser, Corona and Antarctica), as well as the fast food chain Burger King and the popular brand of condiments such as ketchup, the Heinz.
Among the most famous investments is the Snapchat. The success of these brands undoubtedly contributed to Lemann reaching the top of the list with names of the richest people in Brazil.
His fortune is estimated in about $ 29.2 billion according to Forbes and $ 30.9 billion according to Bloomberg's list of the richest men.