Want to test-drive Markets.com Forex broker? Or are you certain that you can start your Forex career by using free bonus without any additional investments? Either way, there is a chance for you to get free money for your forex trading from Markets.com! Do not waste your time and read full Markets.com No Deposit Bonus Review!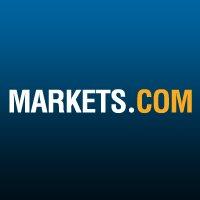 Size of Bonus: $25          Trading Platform: Sirix
Expiration: 24 Months      Min. Volume: N/A
Leverage: 1:200                    Required Action: Phone Verification
Grab This Offer   Open Demo Account
Markets.com No Deposit Bonus Description
First thing you have to know about Markets.com No Deposit Bonus is that if you are already trading with Markets.com, there are no chances of you getting free 25 USD. Yes, these free dollars are reserved for new customers and only them. It is a bit of disappointment, but most of Forex brokers do such promos in the same way.
Next important thing – you can do social trading using this no deposit bonus from markets.com! This means that using this bonus you can become not only Forex trader using Sirix WebTrader platform, but also invest in others and get your profits there. So no matter if you want to be a trader or money manager, Markets.com No Deposit Bonus is useful for you!
How to Retrieve Markets.com No Deposit Bonus?
The process of getting Markets.com free bonus is a piece of cake and does not have any hidden requirements. Just follow one of the buttons from this post and register yourself. After you make a registration, you will have to confirm your cell phone number via SMS or free call.
After you do it there is nothing more holding you from your markets.com 25 USD bonus. So go on, power up your trading platform and play with your free money.
What You Should Know About Markets.com No Deposit Bonus
You should bear in mind, that there is no chance of you taking your free 25 USD into your pockets. Yes, there are no possibilities of withdrawing this free markets.com bonus! But, all profits are yours to the last penny and no restrictions on their withdrawal are made.
Also, free markets.com bonus is limited in time. This means that after 2 years, your free 25 USD will disapear from your account. So do not hope that Markets.com will forget about your free money and leave them for you. Unfortunately this will not happen.
In addition to your free money, markets.com no deposit bonus will grant you entrance to the educational section of this broker. And getting free education and free money to try learned techniques is awesome. You should believe Forex Trading Bonus on this one.
Overall, the deal is great and nobody will have something against you trying it! So why not to try free markets.com account?
Get Free money from Markets.com    Open Demo Account with Markets.com