5 Tools Every Trader Should Know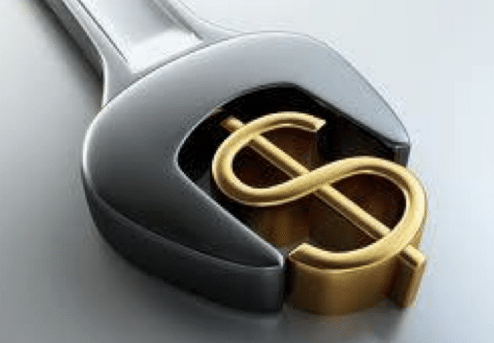 Think of anything right now. It might be something completely random, but chances are there is already an application or software for that somewhere out there. The advancement in technology provided us with tools that can make our life easier and the same can be applied to trading on Forex market. So why not use that for your profit? I am sure you have already seen various lists with different tools that traders use on a daily basis and you are now unsure which to choose and try out for yourself. Some of them are free and some of them are not and that raises the question if they are worth the money or should you skip them. So let's make things easier and choose the basic tools which are a must-have for every trader.
1. Time Zone Converter
Forex market is a global phenomenon and it covers different time zones. Sydney, Tokyo, London and New York are the major trading centers but a large number of traders do not live there. Therefore, you need to know the exact timetable in comparison to the timezone of your residence. Finding a tool which provides a wide graphic view of the time zones is a must. It is easier to understand and also user-friendly. This type of software is usually free and you won't have any problems to find the perfect one. I would recommend using World Time Buddy since it's simple to use and the design is pretty clean.
2. Forex tester
The best way to test out your new trading strategy is in a virtual market. Forex testers offer you exactly that. They will create a real trading environment and allow you to see if your plan actually works. It will show you the profits and losses and point out the mistakes you made while also saving your actual money. This type of software is usually not free and if you want the best and most comprehensive one, you will have to pay a fee. But keep in mind all the benefits you will have in a long run if you use testing software. Forex Tester 2 is that kind of software. You can download a trial version and see if it suits your needs.
3. Forex calendar
This is an obvious one. In order to trade successfully, you need to be on top of the game. And what you need to do to get there? Always follow the current news, economic reports, and so on. The reports are scheduled and you should look for a calendar that syncs with your time zone, informing you of the exact time when the report is due to be out. Forex calendars usually include some other bits and pieces of information which might also interest you such as predicted impact and currency data. ForexFactory's calendar is worth checking out in my opinion.
4. Calculator of volatility
The market moves constantly, and the list of currency pairs you can choose from is large. Surely, some currency pairs are more popular and some do not significantly move daily. That is where volatility calendars come in handy. In combination with a time zone calculator, you can find out which pairs show more movement during your chosen trading hours and then it is up to you to decide which ones you want to trade. Volatility calendars are easy to read and they typically include a graph with percentages near every currency pair. Investing.com has a very useful and user friendly calculator on their website.
5. Trade journal
This tool is definitely the most basic one, but also extremely useful. There is no need for pen and paper here because everything is done on your personal computer. Trade journal programs offer you absolutely everything you need while you are trading in the market. You can take screenshots and store them for the later analysis, get daily reports of your profits and losses, track your progress by generating colorful graphs. It beats the old school approach by a mile and it is obligatory to keep a record of pretty much everything you do on Forex. MyFXBook is a web-based trading journal which will also offer you networking with other traders. If you don't mind paying a bit larger fee, Trading Diary Pro is a very helpful tool as well.
And there you have it – a list of basic tools you should use every day. These tools are necessary if you want to move forward, perfect your trading, and become a serious trader. Your strategy will improve over time and you will most certainly see the results. We advise you to pick reliable deposit bonus and use it together with your new tools. If you do not feel ready for live trading, you can take free 30 USD from XM right away via button below!
Get 30 USD Account Now[/button]
By Gerard
More content by Gerard