Bitcoin Trading vs Bitcoin Gambling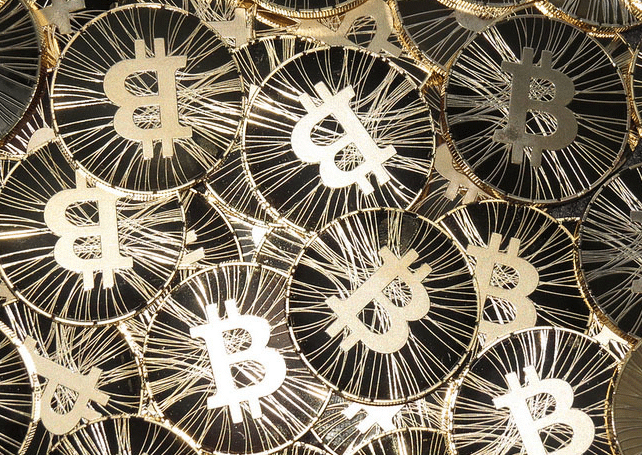 At the time we have decided to write this article, the price of BTC was around 450 USD. A lot of time has already passed since Bitcoin was at its all time highest of $1,200, but the most recent hike from 190 USD shows high volatility of this cryptocurrency.
There are a lot of talks and speculations about what Bitcoin trading is and what Bitcoin gambling is. More to that, one of the main questions is: should you trade or gamble with Bitcoins nowadays? Forex Trading Bonus team decided to answer those questions and has created this guide that will get you familiar with terms.
What is BTC Trading?
Trading cryptocurrencies is dramatically different from Bitcoin gambling, but it is almost no different from trading currency pairs such as EUR/USD or USD/GBP. The main principle remains the same: "buy low, sell high". But, you have to be aware that BTC cannot be connected with any government and monetary policies directly, so monitoring major upcoming news will not give you the same payback as common Forex instruments.
Bitcoin trading requires deep technical analysis that differs from normal TA that traders are used to. You should be able to correctly spot support and resistance levels, as in usual technical analysis, and get yourself familiar with the current web and cryptocurrency trends. We advise you to get the basic knowledge of deep web and what is going on there, since BTC is used as the main payment method in it.
Furthermore, Bitcoin trading can be made in few different ways. The most common way is trading BTC/USD or BTC/EUR with Forex brokers or various Bitcoin exchanges. Be sure to check if the broker that you are going to trade Bitcoins with offers BTC trading, since there are a lot of best Forex brokers that do not allow it.
Another way of BTC trading is by simply buying BTC's online from cryptocurrency banks or BTC holders and selling them as soon as the price level will get to its highest. There is enough demand at this moment, so no problems with liquidity should occur.
One of the most uncommon ways of BTC trading is via mining them. This type requires you to join one of the existing mining networks or creating your own and earn BTCs there. As soon as you mine enough Bitcoins, you can transfer them to your wallet and exchange them for any major currency or goods. Essentially, this is not really trading, but you do have to account for your expenses (like electricity) and make sure that the upcoming BTC price will cover those.
What is Bitcoin Gambling?
When it comes to something relaxing, BTC gambling is certainly one of the choices you can make. First of all, it does not require any books to be read and webinars to be watched. Gambling should bring a lot of joy and fun. No technical analysis and no deep web trends knowledge are required for it.
As you can observe on the 1 day BTC/USD chart below, this cryptocurrency can be considered highly volatile.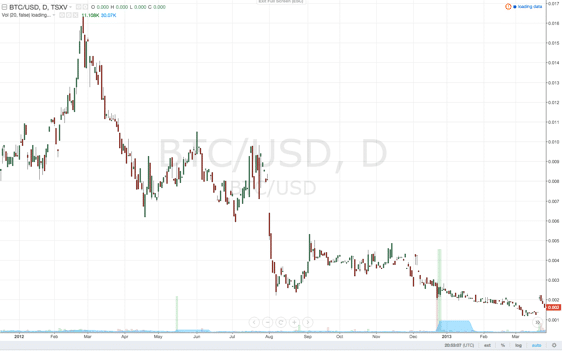 This is why the first BTC gambling methods is performed via binary options. After you find binary option broker that has BTCs in its portfolio, you are almost ready to go. The easiest way to gamble on binary options is using standard BO Put and Call orders on 30 or 60 seconds timeframe. Of course, you can experiment with Touch or Ladder options and pick up the one that fits your most. The more different types you use – the more fun you will get!
Another BTC gambling method is by using online BTC casino. Such casinos accept deposits via cryptocurrencies and allow you to bet. As simple as that. No matter what you enjoy the most, BlackJack, Roulette or Courchevel, you can use Bitcoins to gamble for all of this and get a lot of fun.
BTC Trading vs BTC Gambling, what to chose?
The choice between trading and gambling on Bitcoins is pretty straightforward. If you are familiar with cryptocurrency trends and Forex trading your choice is trading. If you have no idea about FX trading but do not want to gamble, you should start with proper Forex trading courses. After you learn some basic strategies and spend some time trading on a demo account, you can learn everything about Bitcoins and start Bitcoin trading afterward.
In case you want to have more fun and have no time to learn trading techniques, your choice should be Bitcoin gambling. As we have already told you, you can do it on binary options as well as at online casinos, pick that one that fits you better and start having fun. Just take a glass of whiskey and cigar in order to make your atmosphere more convenient!
By Gerard
More content by Gerard