7bForex – The full review about this scam broker

More Forex brokers are emerging day by day as a response to the increasing demand to trade in the financial markets, and some companies are seeing this golden opportunity to make more money by encouraging people to invest with them, while other companies are taking this opportunity to scam the traders with some fake brokerage services.
In this guide we are going to showcase our findings of 7bForex broker, we have been through their services and checked the different 7bForex broker opinions to cover every aspect that concerns traders who are looking for a real broker, so let's dive into this review.
7bForex offers financial trading services in the Nigerian market, it operates solely in that market while being located offshore in St. Vincent and the Grenadines. The main focus of this broker is on the Forex market, in addition to some assets from other markets.
There are three types of accounts offered for traders, which differ based on experience and access to different products. The maximum leverage offered across all the types of accounts can be up to 1:1000, and the spread is variable and changes between different accounts and different tradable assets.
There are some promotions and bonuses offered by this broker, but how much does that contribute to the validity of this broker? let's find out more while going through this review.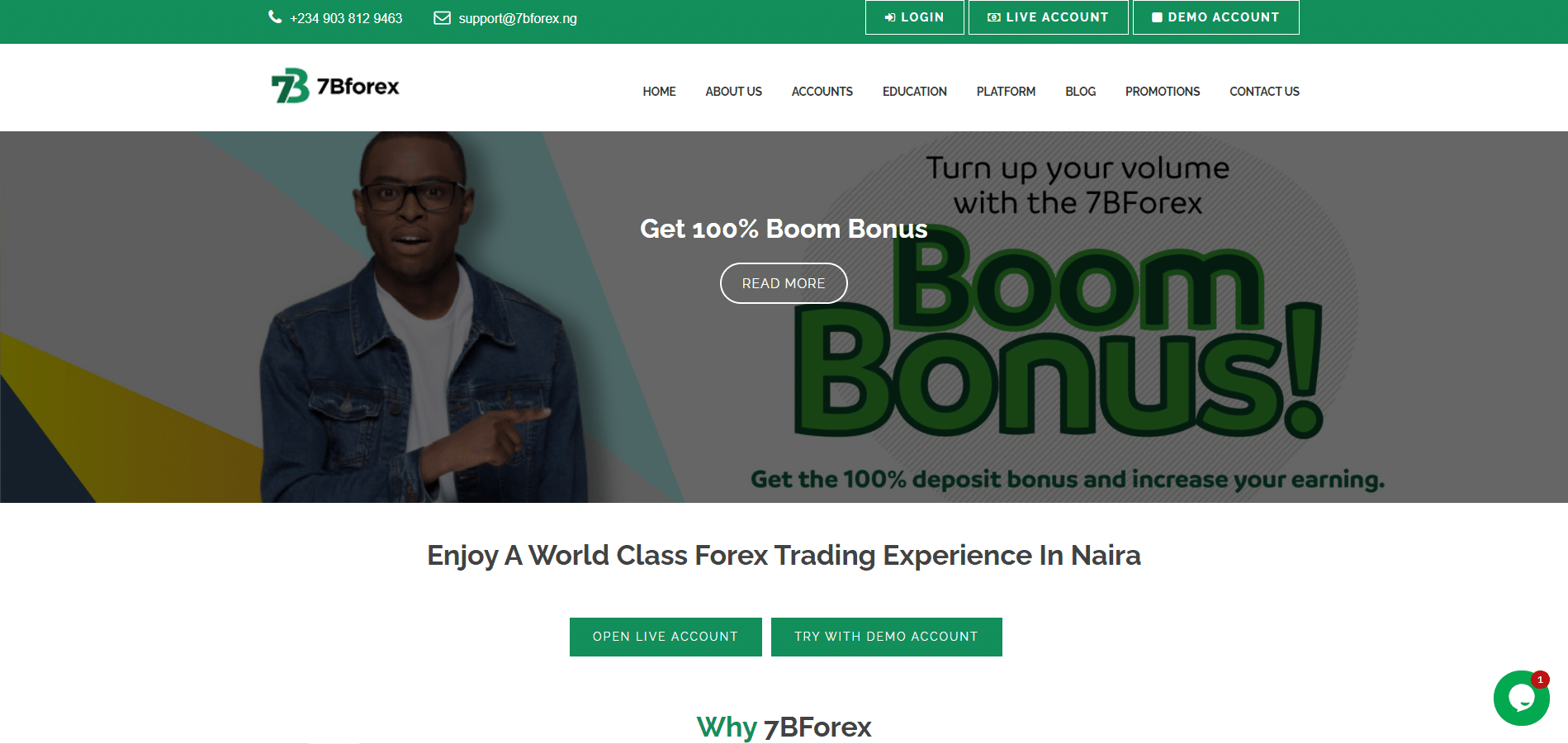 Can 7bForex be trusted?
It is highly doubtful that you can trust keeping your money with this broker because 7bForex broker is not regulated by any license that regulates their business activities. The company is only registered as a business entity in St. Vincent and the Grenadines and operates in Nigerian by Instant Web-Net Technologies Ltd.
The lack of license means there are no guidelines that shape the behavior of this broker, and there are no penalties to be imposed if the broker misbehaves. Eventually, the broker may just vanish and nobody can claim anything against it.
There are several licenses around the world that regulate the activities of financial trading brokerage companies, and 7bForex does not hold any type of financial license.
Registering your account
7bForex makes it very easy to register on the website, and the process is very straightforward, you just need to click open "live account" or "demo account" that is shown on the top of the page on the green navigation bar.
If you decide to start with the demo account, you will only need to enter your personal information such as full name, email address, and phone number, then directly select the virtual budget you would like to start with and choose the leverage you would like to use while doing your demo trading activities.
However, if you decide to get going and start your 7bForex financial broker live account, you will need to insert more information such as your place of residency and your address, you will also need to check the boxes that you agree on the terms and conditions, and on the client agreement.
Once that is done there you will face some questionnaire that you are going to be asked some questions that tell the broker more about you, you will need to answer some questions regarding your experience in trading and your expectations from trading, which will give the broker an idea about you before working with you.
Then the last step into getting your account ready is the submission of identity verification documents that you will need to submit within a given timeframe.
Types of accounts
During the registration process you will have to choose between three types of accounts, these are
Standard account.
Elite account.
Classic account.
These accounts differ in a few terms, basically the minimum deposit amount, the spread range, commissions, and access to financial markets and products. In addition to that, not any account holder is eligible for the bonuses offered on the website. Therefore, we will break down each of them separately.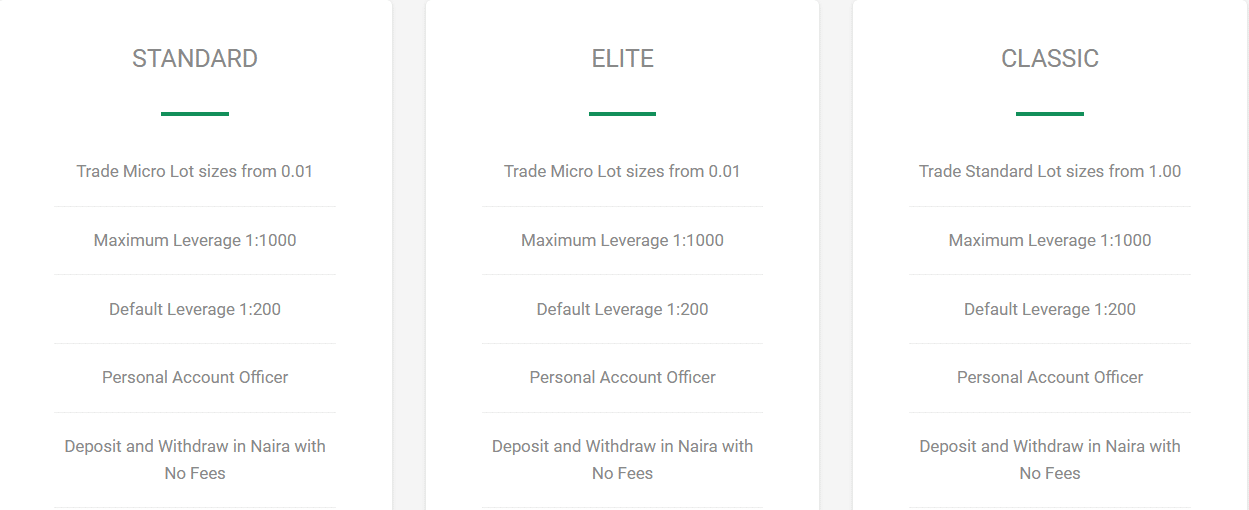 Standard account
This is the basic type of account that is usually advised for new traders, and beginners who are not ready to risk a big amount of money to deposit, especially when they hear that 7bForex is a scam broker, so a 5,000 NGN first time deposit is enough to get the account ready for trading.
This is the only account that offers access to the demo account, and it makes traders eligible to receive some bonuses offered by the broker. However, there are some commissions that this account holder is charged, and they are basically trading activity commissions.
The spread available for traders with the standard account is floating and the lowest is 2.1 pips while accessing 64 currency pairs, and 6 additional assets from commodities such as (gold, silver, energy).
Elite account
This account is usually used by traders who have a bit of experience, and want to step up into more challenges by accessing more markets and using a higher minimum deposit.
7bForex financial broker increases the minimum deposit here to 100,000 NGN for the first time, and the lowest that the spread can get is 1.9 pips which is a bit lower than the standard account traders.
However, the benefit that holders of this account enjoy is access to more assets, so besides the 64+6 assets provided to any other account type, there are another 64 stocks, 12 indices, and 35 cryptos available for trading.
Classic account
This type of account incorporates a mix of benefits and drawbacks between the other two accounts, this account has zero commissions on all the trading activities, and it offers a spread range starting from 1.3 pips which is the lowest spread offered by this broker.
However, traders here can only open trading positions using a lot size of 1.0 at least, which many traders cannot afford.
The minimum deposit here is 5,000 NGN which can be used to trade with 64 currency pairs in the Forex market, and 6 more assets from gold, silver, and energy.
Overall, all these accounts enjoy very generous leverage from 1:200 to 1:1000, in addition to using 7bForex MT4 trading platform is the only way for clients to trade with this broker.
The offering of this huge maximum leverage is very risky, especially with this highly suspicious broker, if a trader uses high leverage and ends up in a losing trading position, the trader will lose all their capital and might end up indebted to the broker. On the other hand, if the trading position is winning the trader would gain hugely but that is unlikely to happen with scam brokers like this one.
Tradable assets
There is a lack of information regarding the exact products available for trading on www.7bforex.ng website, however, what we found out is that standard and classic accounts enable traders to access 64 currency pairs in the Forex market, energy (3 assets), gold (2 assets), and silver (1 asset)
Traders using elite accounts have wider access which includes 64 currency pairs, 6 commodities, an additional 64 stocks, 35 cryptocurrencies, and 12 indices.
However, the website does not state what are the assets exactly that are offered, there is a list or whatever, which we see a lot in scam brokers' websites, and 7bForex is one of them.
Trading platforms
Metatrader4 is the only trading platform available on this broker's website. Despite being a very popular trading platform, most traders prefer the variety of platforms that they can choose from or at least the MT5 which is updated and includes all the recent indicators and charts.
However, 7bForex Metatrader4 trading software does not mean that the broker is totally legit, this trading platform is very common and easy to get associated with.
In addition to that, the broker does not offer the Webtrader on their website, which is preferred by many traders since they can access it without the installation of any 3rd party software, but 7bForex clients are limited to using the MT4 whether on the desktop or using the mobile devices.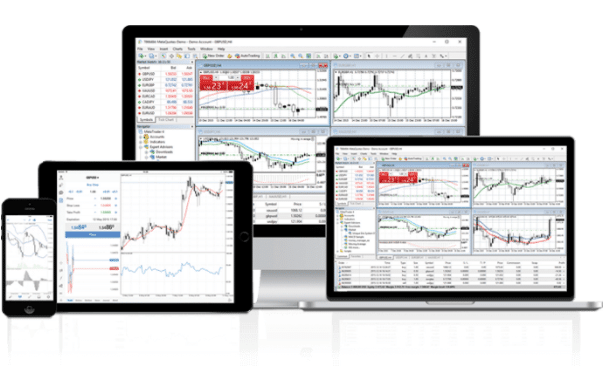 Commissions & fees
7bForex broker charges some fees as a result of trading activity, and there are also some limits on the regular deposits that a trader makes after the first deposit.
Commissions on trading activities
The classic account does not include any kind of commission on the trading activities, while the other two accounts take commissions as the following:
The standard account commissions range between 12.5 NGN to 500 NGN depending on the product in question because there are 70 products that can be traded with the standard account.
The elite account commissions range between 25 NGN and 12,000 NGN depending on the product being traded, noting that this account gives traders access to more than 150 products on different financial markets.
Important to remember that these fixed commissions are per lot size of 0.01, so if a trader uses more than 0.01 lot size, the amount is multiplied then.
Regular deposits
After the first deposit is done, any other deposit after that is called a regular deposit, and 7bForex broker deposits have minimum and maximum limits. The minimum regular deposit is 1,000 NGN for all types of accounts, and 10,000,000 NGN is a maximum limit.
Payment methods
The website does not state clearly what are the ways that traders can deposit and withdraw money, or what are the policies regarding that. The only piece of information we could find is that credit/debit cards are accepted besides online banking options.
Scammers usually prefer collecting banking information from their clients, which is practiced by 7bForex fraud brokers because it does not accept payment methods that are more secure for the traders, such as e-wallets or wire transfers.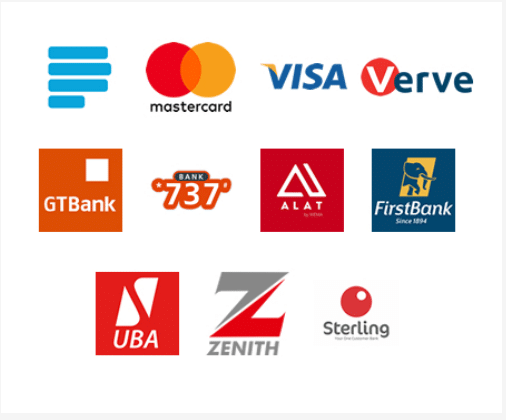 Bonuses
7bForex tries to attract more traders to their platform by offering different types of bonuses and awards, which many traders look for, therefore they represent a perfect pray for this broker, these bonuses include
Welcome bonus
Deposit bonus
Trading bonus promotion
Welcome bonus
This is the only 7bForex non-trading bonus offered for every new trader on this website and it amounts to 10,000 NGN which does not require the trader to deposit any amount of money to get this bonus. This is an obvious way of luring traders to register on the website because many traders look for brokers who offer welcome bonuses to get started with.
The amount of this bonus is intended for trading purposes and cannot be withdrawn directly, however, any profits gained from trading with this amount can be withdrawn freely without any limitations.
Deposit bonus
To receive this bonus, a trader is required to deposit 5,000 NGN at least before receiving a 100% bonus on the amount deposited, which can be used for trading activities only, any profit made from trading using this bonus may be withdrawn.
Trading bonus promotion
This bonus requires clients to keep trading until they get randomly drawn in what is called a "trading rally". This 7bForex broker promotion is held within specific days during the month, and they are explained on the website once the user registers and starts trading.
The lucky trader who gets drawn by this bonus can win 100,000 NGN, and in our opinion, it is very hard to believe this kind of offer, because they are intended to push the traders to open more market positon and eventually spend so much money that could be more than the award itself.
Customer service
While checking the website there seem to be several points of contact that a trader may use if they face any issue that requires the help of the support team, however, none of these channels really work.
There is a telephone number, email address, and live chat support option. In fact, the live chat team can only deliver quick responses without meaningful help to any problem a trader may face, and the telephone can ring for an hour without any picking up from the support team.
Such behavior is expected for scam brokers and has contributed to the several 7bForex broker opinions about it being a fraud and unreliable.
The broker looks like it is present on several social media platforms like Facebook and Instagram, but that does not add anything to the reliability because they have a very poor fanbase there, and they post random stuff that does not initiate any engagement with their clients.
Our thoughts
To conclude this subjective 7bForex broker review, we find out that it is a place that every trader needs to avoid because there are many signs of illicit activities taking place here.
The contradiction of information on different pages through the website is one of the main characteristics of scam broker websites, for example, the spread is mentioned in different values in different pages through the website, which makes it unreliable at all.
The offers promoted by the broker are too good to be true, and the broker tries so hard to give the impression that everything will go in the favor of the trader without any risks, which is hardly believable. Most traders know that trading activities are associated with a bit of risk and hustle which makes trading an exciting experience.