AxiTrader Review

The moment we started our AxiTrader review, it was obvious that the brokerage was a subsidiary of a larger corporation. We were right, the AxiTrader Forex brokerage is a subsidiary of AxiTrader Limited, a company registered, located and licensed in St Vincent and Grenadines.
However, upon further inspection, it turned out that AxiTrader Limited is also a subsidiary of AxiCorp Financial Services Pty Ltd, an even larger financial corporation located and registered in Australia.
The brokerage looks to be fairly new on the surface, but in reality, it has 12 years of operational experience as it was first founded in 2007. It has two trading account types, where it supports the trading of Forex, company shares, commodities, and various other financial assets.
But this review will ask quite a stern question which requires a similarly stern answer. Can AxiTrader be trusted? Or is it an illegal offshore brokerage poised to defraud its customers from their investments? Let's find that out together.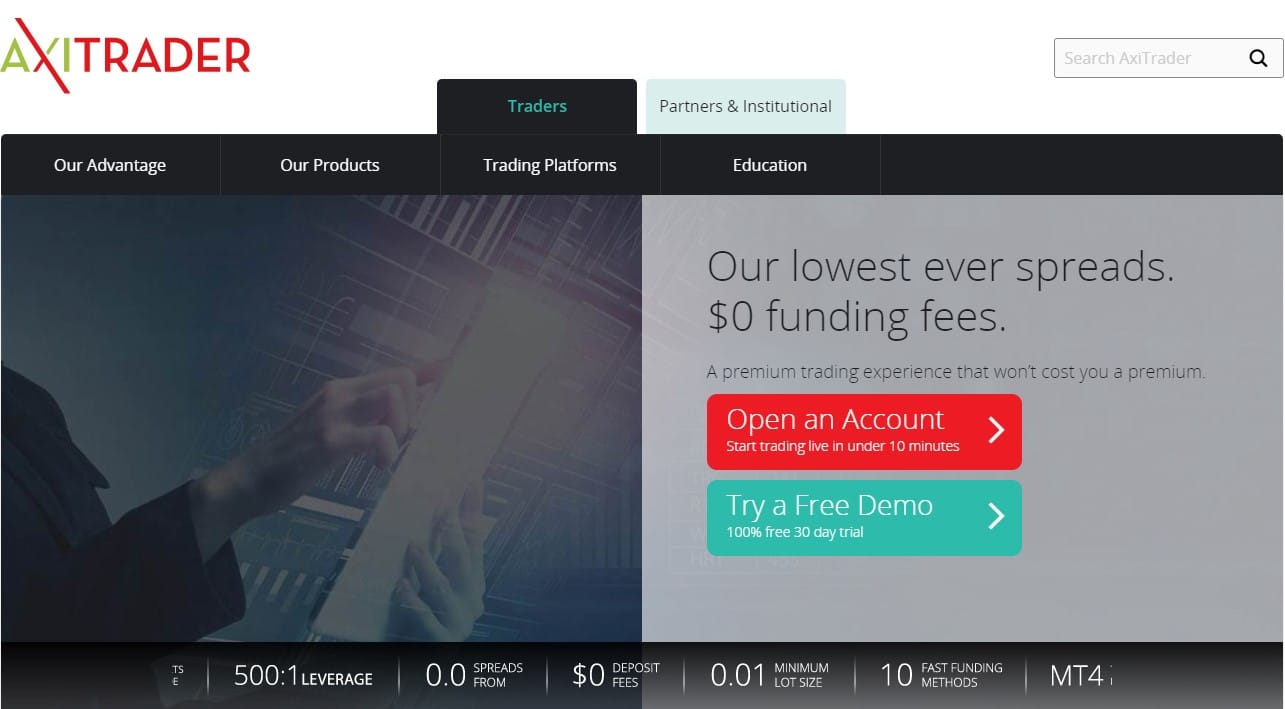 AxiTrader review – issues with regulation?
The moment we noticed that AxiTrader was regulated in Saint Vincent and Grenadines, all of our scam alerts were blowing full time. As we've mentioned multiple times in other reviews, the FSA license is no better than no license at all. However, once we found out that the brokerage was owned by a credible corporation from Australia, all of our concerns were gone completely.
It's unknown why AxiTrader didn't register the brokerage in a more trustworthy jurisdiction, but it's quite likely that they want to target customers outside of the EU, UK, Australia and various other large countries.
The fact that that could be the case, removes any and all AxiTrader scam suspicions completely and allows us to review the brokerage from a completely different perspective.
We will go over the maximum leverage, offered spreads, available tools and various other aspects of the AxiTrader brokerage, but most importantly, we will try to focus on how easy it is to deposit and withdraw on the platform.
What are the trading conditions on AxiTrader?
In this paragraph, we will go over the trading conditions on AxiTrader and look at how they compare to the current market standards in the financial industry.
Leverage
The leverage offered from AxiTrader is 1:500 on both trading accounts. Considering the industry standards it's easy to say that this is above average. In most cases, Forex brokers offer leverage on Forex pairs somewhere around 1:300 at the very least that we've seen so far.
1:500 is indeed a great number from AxiTrader Forex brokerage and needs to be commended. However, we need to pair that up with the available spreads in order to determine whether it's still a good deal.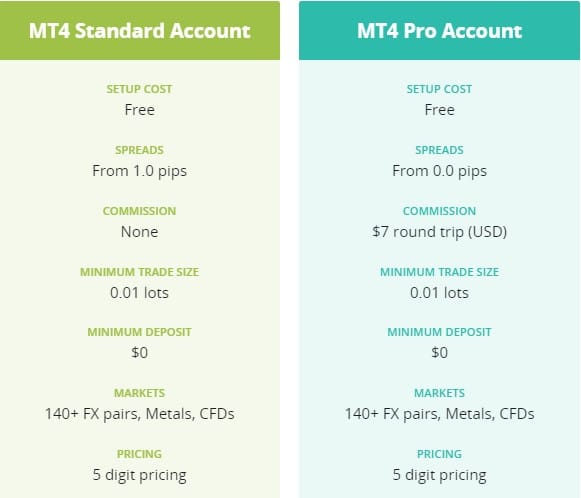 Spreads
When it comes to spreads we need to consider both of the available trading accounts. One account, which is called the MT4 Standard account has spreads starting from 1 pip, while the second one, called MT4 Pro account has no spread at all, but is based on commissions. Considering that 1 pip is the industry standard for most Forex brokers it's easy to say that AxiTrader passes this round as well. But should that 1 pip be applied to major currency pairs like EUR/USD then it would be considered as a disadvantage.
Software
The only software available with AxiTrader is MetaTrader4. It does seem a bit disheartening to have just one option available, but considering how MetaTrader 4 is one of the if not the most popular software in the industry, it should be completely fine for the large majority of AxiTrader customers.
The accounts are based off-of MT4 in general, as they're called Pro and Standard respectfully. When it comes to the AxiTrader MetaTrader 4 software, it's pretty much the same you'll find anywhere else in the industry.
AxiTrader withdrawals – are they fair?
In terms of withdrawals, AxiTrader managed to impress us quite a lot. The broker has seven different options for withdrawals:
Credit/Debit Card
Neteller
Skrill
PayPal
China Union Pay
Wire Transfer
Broker to Broker Transfer
We've very rarely seen the broker to broker transfer feature and it should be commended how AxiTrader managed to partner up with their direct competitors and convince them to have this feature.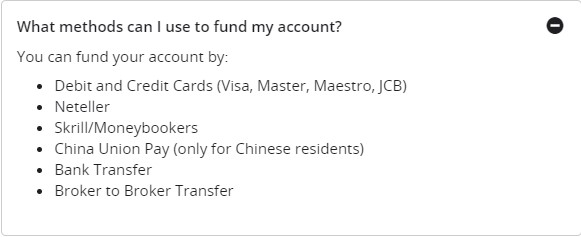 When it comes to waiting for the AxiTrader withdrawals, it depends on the type of method you use. Credit/Debit cards take around 5 business days, while Neteller, Skrill, and PayPal are almost instant.
The broker has also outlined that withdrawals have absolutely no fees attached to them whatsoever.
Can AxiTrader be trusted?
The only flaw that we found with AxiTrader is the slight lack of variety in the software programs, but everything else seems to be either on par with the market standards or surpass them completely.
In conclusion of this AxiTrader review, we'd say that the company is quite solid in its offering, one of the best to be sure. Despite the slight controversy at the beginning about an offshore license, the broker's reputation and quality seem to be emulated in several opinions floating around the web as well.