Blue Suisse review – Top reasons to avoid this broker

Blue Suisse is a broker that claims to be offering traders safe and secure trading services. The broker claims to be a regulated and licensed service provider and says that it has a long history in the market.
However, while reviewing Blue Suisse, we were able to identify several problems. For instance, the broker claims that it has been around for years, while there is a lack of history. We had a very hard time identifying when the broker was established and we believe that much of the information provided on the broker's website is not true.
If you want to learn more about the Blue Suisse scam, follow our detailed review. We will discuss everything that is wrong with the broker and will offer you an insight into how Blue Suisse is trying to scam traders.
Who regulates the Blue Suisse FX broker?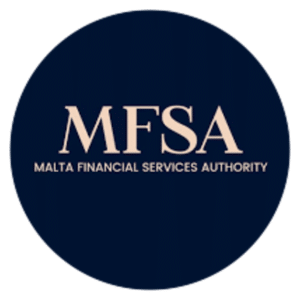 Blue Suisse is a Forex broker based in Malta, which means that it is regulated by the Malta Financial Services Authority, better known as MFSA. This regulatory agency has given Blue Suisse a Category 2 license, which means that is it allowed to provide investment services to the citizens of the country, while also being able to hold and control the money of their investors. The company is registered in Cornerstone Business Center, Level 2, Suite 1, 16th September Square in Mosta, Malta.
Also, because Malta is a part of the EU, the broker can offer services to the citizens of the whole region. However, this does not mean that this broker is automatically safe to use.
Blue Suisse is a great example that just because a broker is regulated and licensed does not mean that they are offering safe and secure services.
While reviewing FX broker Blue Suisse we worked very hard to find detailed information about the regulatory guidelines that this broker follows, but sadly, we could not find the exact framework. The broker has not indicated if they keep the funds of their clients on the segregated account, there is no information about the policies of the broker, and so on.
We could not find information about trading conditions either. There is only the basic information provided by the broker, there is nothing said about negative balance protection, stop/loss, or anything else that a trader might be interested in. This is why it is dangerous to trade with Forex brokers that do not follow specific guidelines, even if they are not scam companies, they still are very dangerous for investors.
Account types of Blue Suisse – Are they any good?
When it comes to account types, it is very important to find the one that works perfectly for you. While this Forex broker offers several types of trading accounts, it seems like there are not so many differences between them. According to the information on the website of the broker, there are three major account types at Blue Suisse, they are:
Denim Blue
Sky Blue
Sapphire Blue
While there are some minor differences between these accounts, they are not that different in the end. However, the biggest difference is the amount of money that you will need to create one of these accounts. For the Denim Blue account, the minimum deposit is $500, and you can deposit up to $5,000. For the Sky Blue account type, you should deposit at least $5,000, and the maximum deposit amount stands at $50,000. The Sapphire Blue account has the biggest minimum deposit requirement, which stands at $50,000.
We believe that the minimum deposit is too high with this broker, especially compared to others in the market. There are several brokers that let traders access the market with just $100 of minimum deposit. The fact that these account types do not have much of a difference other than the minimum deposit is another sign that you are dealing with a scam broker.
While reviewing Blue Suisse, we could not understand why the broker demands a higher minimum deposit for the Sky Blue account, when there is not that much of a difference between Sky and Denim accounts.
We also tried to create a demo trading account, and we could not register it without email, phone, and ID verification. The main idea behind a demo account should be to let traders easily try out the services of the broker, however, this is not the case for Blue Suisse. This is another sign that Blue Suisse is not a legit broker.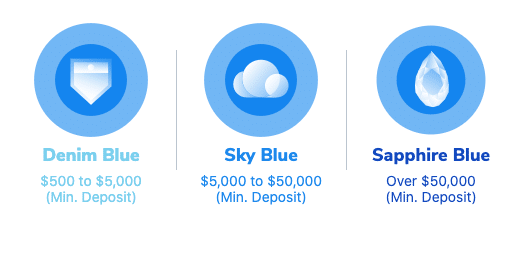 No Islamic Account at Blue Suisse
The biggest goal of the broker is to gain international success, and they want to do so while ignoring a huge part of the international population. By not offering traders an Islamic account, the broker is saying that the people from Islamic countries are not welcomed on the platform. This is very bad, in today's FX world, most of the top Forex brokers on the market are offering this opportunity. Many people want to trade Forex, while also respecting their religious beliefs, and Forex brokers need to give them the ability to do so.
What can you trade with Blue Suisse?
While working on the review of the Blue Suisse, we found that the broker lists several trading assets that are available for investors. With this broker, there are three major categories of available trading instruments, including:
Currencies
Commodities
Indices
Compared to other players on the market, these are very few trading instruments. Also, the broker offers very high leverage of 1:200, and while it is not a strange thing to do, it still is very dangerous. Most of the Forex brokers on the market are working on the leverage and think that it should be as little as possible so that people won't lose huge amounts of money.
The thing about leverage is that while it can be useful for expert Forex traders, it can be very dangerous for beginners, and they could end up losing huge amounts of money because of this, even more than they have on their trading account.
Blue Suisse's Fees and Commissions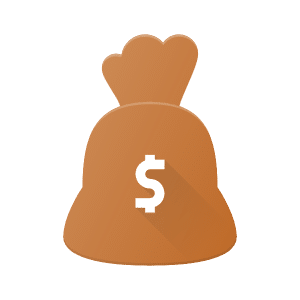 Probably one of the strangest things that we came across on this Forex broker is that it does not charge any of the fees or commissions. The thing about Forex brokers is that they are earning money with these fees to create a stable and secure environment for traders.
The fact that the broker says that they have very low fees means that Blue Suisse might be lying to people. Either they have some hidden commissions, or they simply take away people's money.
While working on Blue Suisse's review, we came across many complaints from people, claiming that they were not able to withdraw their hard-earned money. One of them went as far as saying that they have contacted the broker quite a few times but did not hear back from them.
Want to learn more about FX trading? Can't do it at Blue Suisse
Some top-tier regulatory bodies around the world require Forex brokers to offer their clients educational materials like webinars, reading materials, videos from experts explaining hard-to-understand concepts, etc. Sadly, this Forex broker is not doing that.
This is a huge disadvantage. The thing about Forex trading is that if you want to be a successful trader, you must know as much as you can about the market. Even if you are a professional trader, you need to have access to news and changes on the market to be able to correctly predict coming changes. With this Forex broker, you will not be able to do that, because it does not offer you this type of material.
The website in general is of very poor quality. While there is a page about currency trading, it is full of useless information and the only thing that it can do is to further confuse beginner traders.
How to get customer support at Blue Suisse?
The customer support team of the broker is totally useless. There is not an option of a live chat, which, in modern-day Forex trading is a huge disadvantage.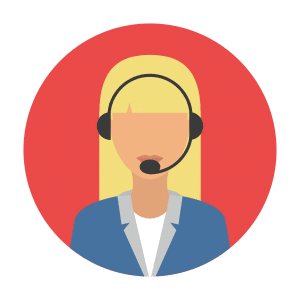 We tried to contact the support team on our own without any luck. Finally, we emailed them, which was answered in a few hours. The answer was not helpful at all, and we were very disappointed. This is another thing that leads us to believe that Blue Suisse is a Forex broker that can not be trusted at all.
We also took our time to check the website of the broker as well as we could, and we found nothing helpful there. The Q&A section is very ordinary, with nothing that good about it, the pages are created without any logic behind them, and everything looks kinda bad. Anyone with minimum experience could have created a website like this, and it seems like this company did not even try to look legit.
Should you trade with Blue Suisse?
Although there are some things that might sound good about this Forex broker, like low commissions and fees, European license, trading platforms like MT4 and MT5, our review of Blue Suisse showed that this broker can not be trusted. There simply are too many problems associated with the broker and it is not worth trying out at all.
There are many signs that show that the broker is a scam. The website of Blue Suisse does not look good at all, and it is totally useless. It says that it is available in several languages, but most of the translations are garbage and do not make any sense.
After reviewing Blue Suisse and every little detail about it, we came to the conclusion that Blue Suisse is a scam broker and should not be trusted by traders.