Capixal Review – Offering traders peak performance
Capixal Forex broker is a Forex trading firm that offers its clientele high functionality with its modern trading tools, flexibility, and personalized approach to make sure their trades are sufficient. The firm tries to keep an optimal balance between the high and low liquidity periods. Their website is very simplistic and is friendly to all kinds of devices.
They offer a trading environment full of advantages, surely they will support your utmost daring trading plans. There are no limits on open positions, there are a variety of assets you can trade with, with Capixal you will have full control over your bids, which means counterparty risk can be greatly reduced.
For a newly established Capixal FX brokerage website, it sure feels like it's been around for quite some time as the website itself is available in six languages including English, Spanish, Italian, Portuguese, German, Swedish, and Dutch. The design of the website is in two major colors. White and purple are juxtaposed with each other which creates a vibrant and minimalistic user experience while using the website.

Is Capixal Legit?
IFC investments Cyprus LTD is the owner of this brokerage firm, which is a very reputable company within the industry. Capixal has the CySEC  license. For those who want to know more details about it, the license number is 327/16. According to our Capixal review, the physical location of the broker is the city of Limassol, located in the island country of Cyprus.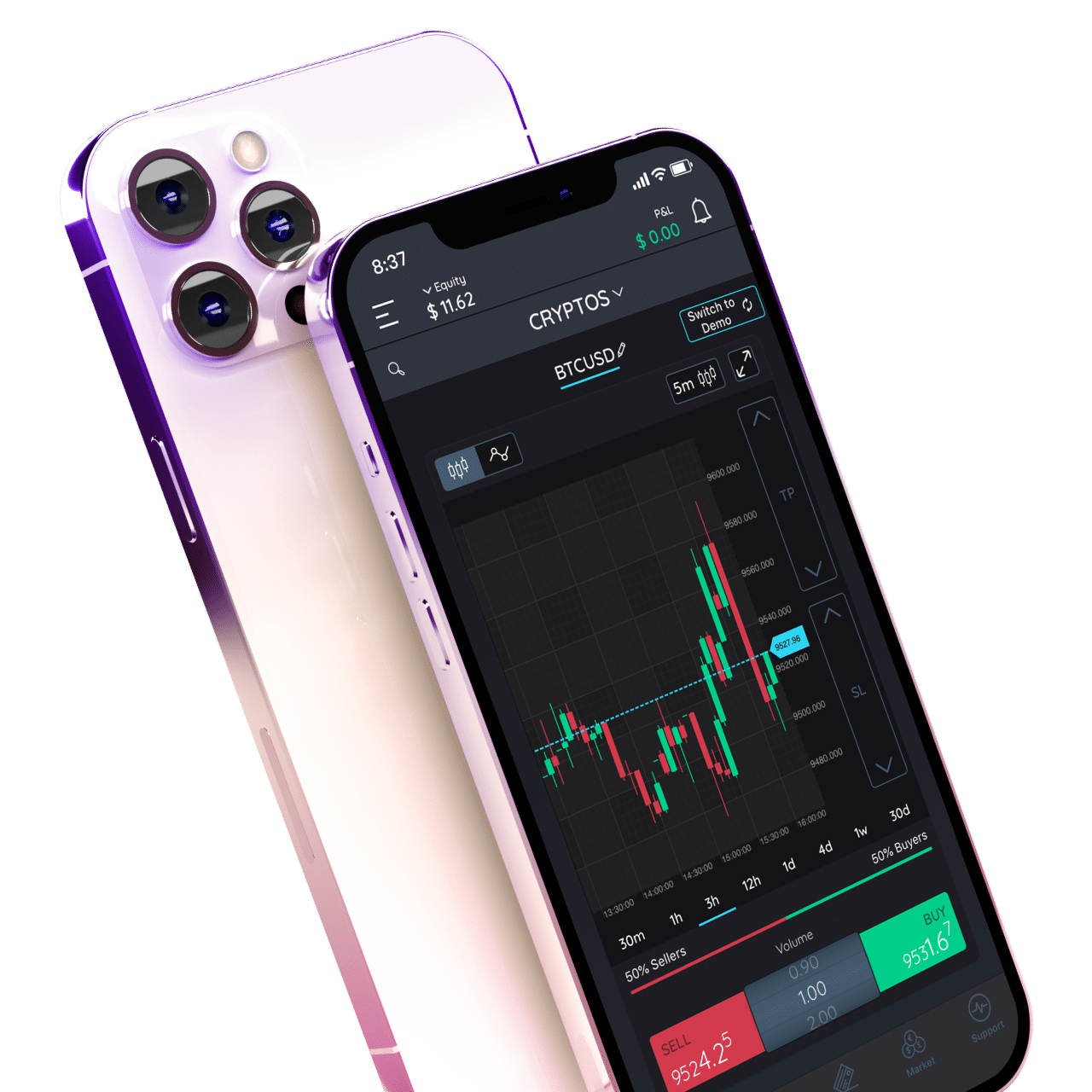 The legitimacy of the brokerage firm is further confirmed by what it has to offer to its clients. Including its multiplicity of accounts, tools, assets, features, and incentives.
Capixal Review: Trading Accounts
For retail traders, there are three account types available: Silver Account, Gold Account, and Platinum Account. In addition to these three, the broker also offers a demo trading account, which is a perfect way to get started in this market. In addition, there also is a professional account created for the most experienced traders.
Silver Trading Account
The Silver account is a perfect choice for those who are still new to the market. The broker offers very competitive spreads and generous leverage. Here are the benefits of the silver account with the Capixal Forex broker:
Following the EU guidelines, the amount of Forex leverage is limited to 1:30 for retail accounts
For the professional accounts, the leverage is either 1:400 or 1:500
Trading fees are budget-friendly
Controlled by the Authority for Finance
Before trading on a real one, access a demo account
Gold Trading Account
If you are already prominent in the field of Forex trading then the gold account is tailored exactly to your needs. Capixal opinions on the internet about this matter show how useful this account can be for experienced traders. However, all of the accounts have few similar features. For example, the leverage for this account is the same as it was for a silver account. Here is what a gold account offers you:
With the gold account, you get a 25 percent swap discount, which could save you some money
You get access to a dedicated account manager
Demo version of the account is available
Platinum Trading Account
The Platinum account is fairly suitable for highly experienced traders. With this account, some of the basic features are similar to the offerings of other accounts, such as leverage, for example. In addition, this account offers:
A 50% swap discount
A dedicated account manager
You have access to customized investment news
Can Capixal Be Trusted?
Capixal seems like a great broker to trade Forex with. But is it trustworthy enough for a trader to do business with? Yes, it is, as we know trading is a very tiresome process that demands full attention and precision. Therefore one needs to find a broker that won't waste their energy and time.
If you are a newcomer to trading, Capixal will guide you through your first trading experience. You can trade Forex using your computer, smartphone, or browser-based platform.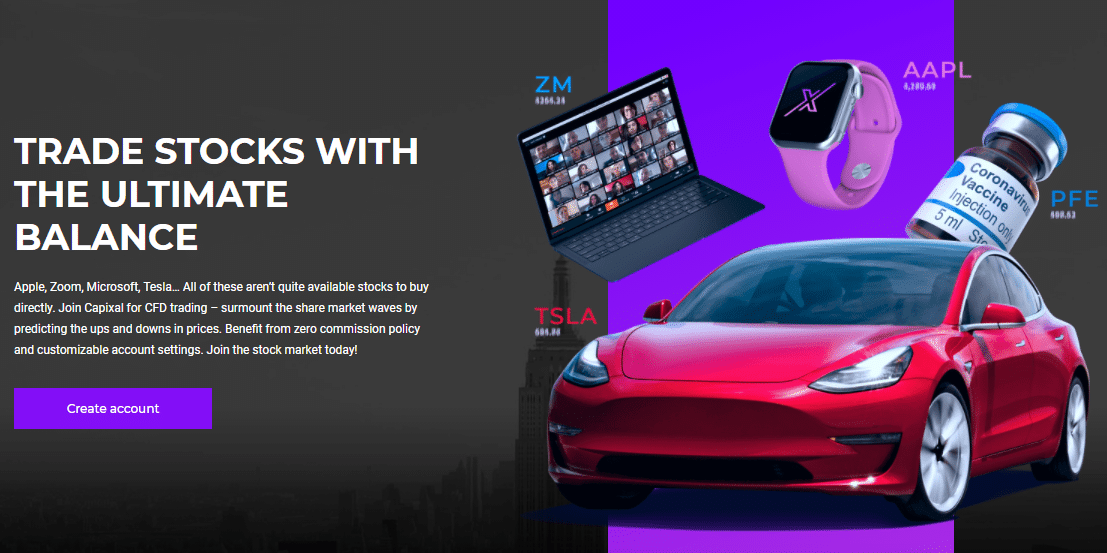 Capixal FX brokerage offers traders access to numerous types of assets. It includes Forex currency pairs, Indices, Stocks, Commodities, Precious Metals, Cryptocurrencies, and many others. This is possible thanks to CFDs trading, which offers investors the ability to trade assets without having to own them directly. Rather, while trading CFDs, you will be speculating on the possible price movements in the market.
Surely one can find something to start trading with. Forex is the biggest financial market in the world. The most popular asset to trade in the industry is currency pairs because of their high volatile nature. Nonetheless, all of the aforementioned assets have their distinct consumers.
For example, certain people prefer to invest in stocks, others prefer indices or commodities. The company offers more than 45 currency pairs for trade. Capixal is a great firm to have by your side as the broker constantly offers different types of fundamental and technical indicators.
Capixal Trading Platforms
It is very important for any broker to have sufficient software for traders to use. In this regard, Capixal has provided its clientele with MetaTrader4 and WebTrader. To note, these platforms are vastly different, one is browser-based the other isn't. One is more multifunctional than the other. There's a variety of ways you can use both of the trading platforms to your advantage. Certainly, there's something for everyone. Both newcomer and veteran traders can have a great trading experience with Capixal trading platforms.
MT4 Trading Program
Capixal MetaTrader 4 is a leading platform for Forex traders. It's one of the most popular and powerful programs on the market. The software is very advanced and customizable. This is the reason why it's so popular with all types of traders from newcomers to the veterans of the industry.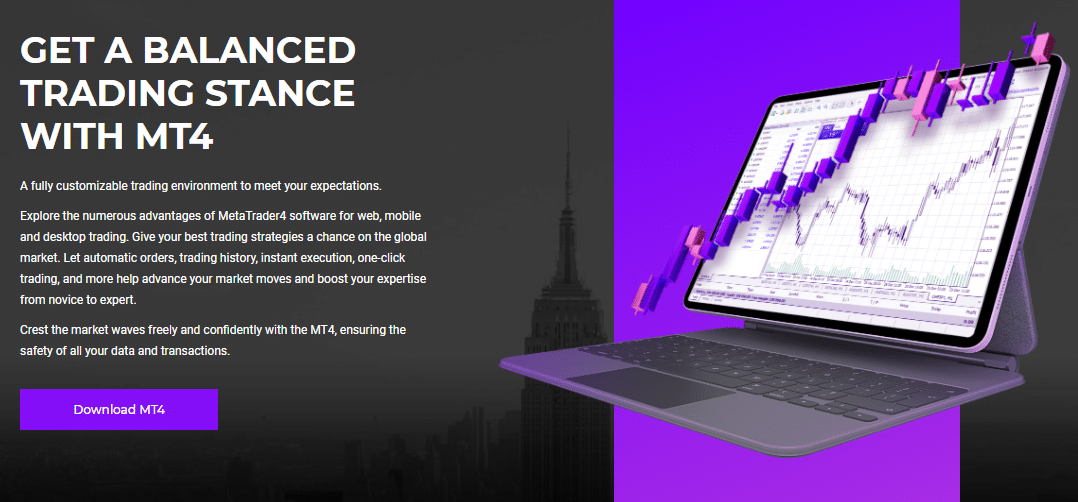 MT4 gives you real-time access to liquidity and reports
One can place multiple trading orders with ease
The great security system in place
The platform is tremendously reliable. It's noteworthy to mention that expert advisors are supported by the platform for those who want to automatically execute their trades.
WebTrader trading program
WebTrader is one of the most popular trading platforms. Available on all types of devices. Capixal WebTrader is a great platform to analyze and construct your next footstep in the industry. One of the biggest advantages of the WebTrader is that it is browser-based, which means that it does not require to be downloaded, rather, can be accessed directly from the browsers in just a few clicks.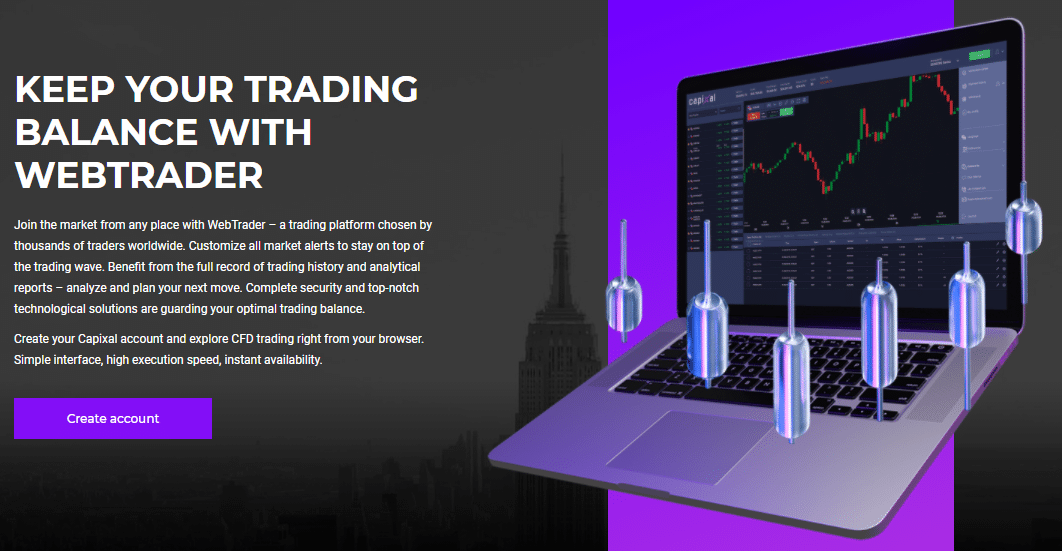 Payment Options and the Withdrawal process
The minimum amount of the deposit is $20. Defense from identity theft and security violations is provided by safe, encrypted, and PCI DSS online payment processing in compliance with SAS70 laws. All your earnings will be transferred automatically to your account. The firm doesn't charge its consumers a commission fee and the in-trade fees are very low. There are many payment methods available for traders.
A customer wishing to position a Capixal withdrawal order is requested to inform the department of customer service through email [email protected] or by requesting it through the around-the-clock accessible customer support.
To submit the withdrawal request, the free margin level must be more than 100 percent
The margin level should still be above 100 percent after the withdrawal is processed
There are no hedged positions in the account at the time of withdrawal request
One business day is needed to process the withdrawal request.  If the customer demands a withdrawal of funds beyond regular business hours, then it might take more than just one business day.
Educational Material
Capixal opinions are very clear when it comes to education. They want you to improve your capabilities, this is why they offer multiple educational incentives. There are over a hundred educational material selections available to traders of all kinds.
The market is constantly fluctuating, it's the very nature of trading Forex. This is why these types of materials are very important to keep yourself updated on such matters. After planning and strategizing with it, you can benefit greatly from doing the proper research and working on your trading skills.
24/7 Customer Support Service
The customer support team is very polite and well-spoken. There are multiple ways to contact them. You could send a well-constructed email to their address and learn more about their services. Also, you could use the modern-day version by utilizing the live chat option on their website. By doing so you could get swift answers to the most common questions one might have about the firm.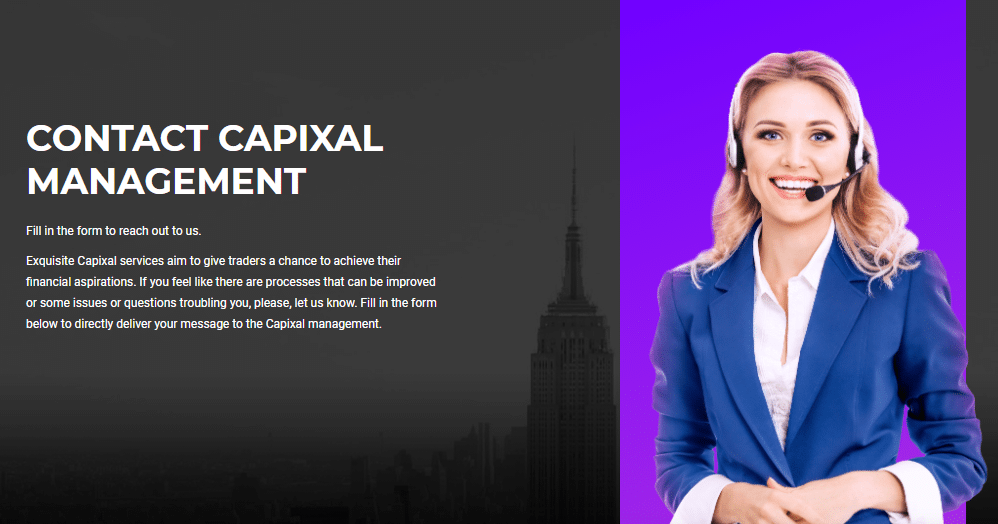 If you prefer a more inclusive way to connect with the customer service providers, you can always call their phone number and ask them whatever questions you might have. The number is +448000318277. These services are available in 11 different languages, which gives traders of several nationalities a chance to speak in their native language. And the great thing about it is that it operates around the clock, so it is always available.
Can Capixal be trusted?
Having a well-respected and sufficient broker is a key factor to a successful trading career. Essentially Capixal rating concludes that they are the middleman between you and your liquidity provider. More than 60 trading tools are available, alongside multiple trading platforms.
It is a distinguished Forex broker. The broker is authorized and regulated by a financial authority. Capixal has won awards and accolades for its efficiency and performance. Needless to say, they are ready to give you a nuanced trading experience, this is why it's an optimal place for every type of trader, from a beginner to an expert in the field. The Forex market is very liquid, which means that it changes a lot.
A lot of the Capixal reviews online praise the company for its innovative ways of functioning. This is a firm that wants to know what it's consumer thinks and desires. This is why they are constantly making questionnaires about a variety of topics from customer services to financial markets. They are also very keen on the idea of giving the industry information right from their website, this is why they have a separate page for news, so the consumer can have easy access to new information to make their trading decisions and strategies stronger as they can be.
They are also doing multiple research projects for example as of now the firm's signal center is doing a really good job at market analysis. Needless to say, they have optimized their brand visibility with several media campaigns. All-in-all, Capixal is a fast-developing Forex broker, offering traders safety and security.