ECN Capital Review

ECN Capital is an online forex broker that is located in Cyprus and was started in 2011. This broker offers the trading of forex and other instruments and has social trading as a core part of their service. If you are considering registering with them then read our in-depth review to answer the question we know you are asking, "can ECN Capital be trusted?"
ECN Capital Regulation
The ECN Capital broker is registered and based in Cyprus which is seen over by the Cyprus Securities and Exchange Commission. After going through the CySEC database as well as check ECN Capital's information, we found that this broker was not registered with CySEC and therefore unregulated. This is a red flag as unregulated brokers are far more likely to scam clients than unregulated ones.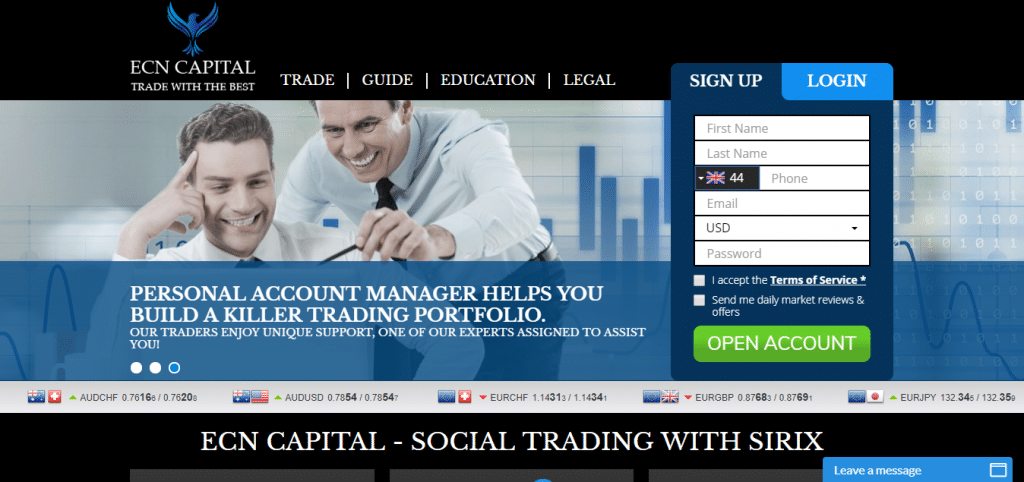 This is why we encourage you to register with regulated brokers so you can protect your money and your profits. What happens in many cases is that clients unknowingly deposit their money with unregulated brokers and when they make a profit, said broker prevents the clients from withdrawing their money. And because there is no regulatory body to sanction the broker, in many cases they get away with it. Unregulated brokers like the ECN Capital scam are always best avoided.
ECN Capital Customer Support
You can get in touch with ECN Capital's customer support team by:
Telephone
Live chat
Email
Online form
We like the fact that there were multiple ways to get in touch with ECN Capital. That is always a good thing and comes in handy especially in the case of an emergency, however, we did not appreciate the lack of responses especially in the live chat. The purpose of a live chat is to have quick responses and assistance but that was sorely missing.
ECN Capital Accounts
These are the five account types available at ECN Capital:
Bronze ($500 min deposit)
Silver ($10,000 min deposit)
Gold ($30,000 min deposit)
Platinum ($50,000 min deposit)
Mega ($100,000 min deposit)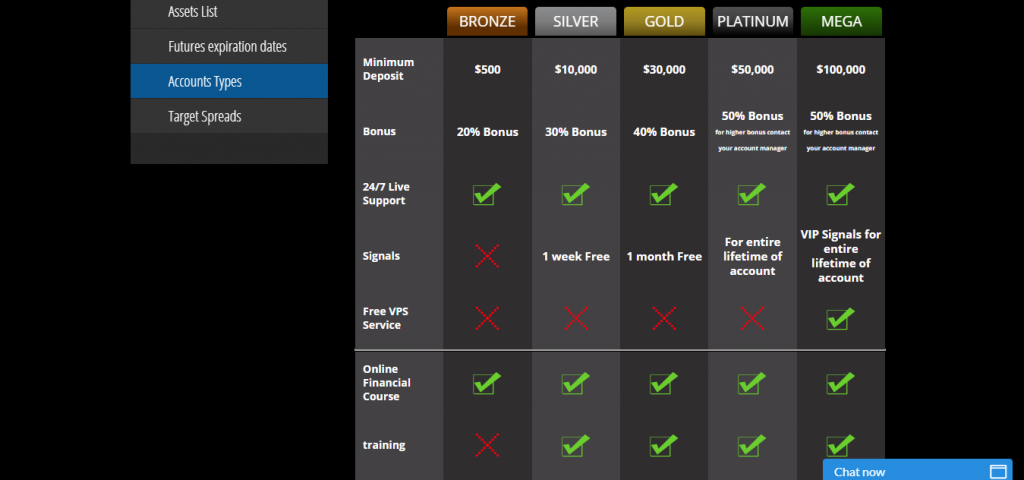 One of the most alarming things about these account types is the cost of deposits. Each minimum deposit has a large difference between them from as low as $9,500 to as high as $50,000. This is a major red flag that is most common with scam brokers. This coupled with the fact that ECN Capital fraud does not have any form of regulation by CySEC is deeply troubling.
Even though the accounts have astronomically high minimum deposits in comparison with other forex brokers, there is not that much of a difference between them. What is worse is that an account with a minimum deposit of $10,000 does not have access to a lot of ECN Capital so called services.
For example, the Free VPS Service is only available to Mega account members who have to pay a minimum deposit of $100,000. The Gold account which has a minimum deposit of $30,000 has more in common with the Bronze account that has a minimum deposit of $500 than it does with the Platinum account.
To further illustrate this point, here's what all of the accounts have access to:
Online course
24/7 customer support
Instruments (FX Majors & Minors, Metals, Energies, World Indices)
When it comes to free signals, only two accounts receive them for a lifetime and those are the platinum and Mega accounts. The Silver and Gold Accounts receive them for one week and one month respectively. Only the Platinum and Mega Accounts receive access to the Webinars and only Mega Accounts have access to an analyst manager. This is why when it comes to ECN Capital opinions tend to not be low.
The trade sizes and leverages for the various instruments differ as well. Bronze accounts have the lowest trade sizes at 0.1 while the Mega accounts have the highest at 1. Leverages for FX is the same for Bronze, Silver, Gold, and Platinum Accounts which caps at 1:200 while its max is 1:400 for the Mega Account.
Commodities show the fairest leverage distribution with Bronze and Silver having a leverage of up to 1:100 while the other three have a leverage up to 1:200. Indices show the most variety with Bronze Accounts having leverage capping at 1:50 while Silver and Bronze cap at 1:100 and Platinum and Mega Accounts cap at 1:200.
ECN Capital Bonus
Each account type also receives a bonus. As you can imagine, Platinum and Mega Accounts have the highest bonuses at 50%. Bronze Accounts receive 20%, Silver Accounts get 30% and Gold Account holders receive a 40% bonus on their deposits. It should be noted that Platinum and Mega Account holders can also request higher bonuses from their account managers but we would not recommend anyone deposit money with this broker.
ECN Capital Platform
The ECN Capital forex broker focuses on social trading as its main service, as such it uses a social trading platform to grant its clients access to the marketplace. That platform is the web-based social trading platform, Sirix trader.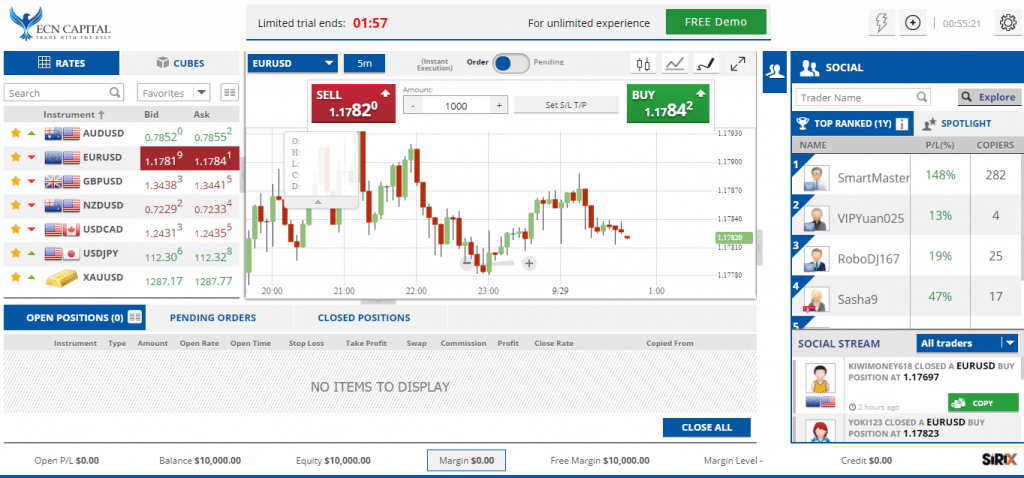 This platform certainly has its perks such as the ability the fact that you do not have to download it and you can integrate your newsfeed and economic calendar into it. However, it is not perfect. In fact, one of its perks is actually one of its drawbacks.
The Sirix platform is heavy and because it is web-based, it needs a strong internet connection to load and even then, it takes some time to fully boot up. You cannot use it comfortably with another heavy program or platform. On top of that, its interface is extremely crowded and its indicators are not known by the average trader so learning how to use it and use it well is no easy feat.
We would have liked ECN Capital to offer an additional trading platform to compensate for the Sirix trader faults to offer clients options in the platforms they use for trading.
ECN Capital Conclusion
"Is ECN Capital legit?" That is the question any broker should be asking before even contemplating registering with this broker. The answer to that question is a clear NO! ECN Capital lacks the necessary regulation to be even thought of as an option for any serious trader. On top of that, the high deposits needed to open an account is a clear sign that this broker is simply out to earn a quick buck and nothing more.