FCF Markets Forex review

Read this review to know details about FCM Markets regulations, licenses, policies, spreads, commissions, and many more.
FCF Markets Forex broker history
The broker's website does not provide much detail about the FCF Markets' history, only some unfinished sentences which raise suspicion and red flags about the broker's legitimacy. Add to this the lack of regulation and negative balance protection and you get the picture. The lack of negative balance protection is scary considering there are no regulations and we do not know if the broker is going to manipulate the markets. Additionally, the broker states they are countering their clients which leads to our conclusion that the broker could be OTC-gains driven and interest conflicts with clients may arise which never is a good thing. What we know is that the broker's founders are ex-traders who care about managing other people's financial risks which is also at least suspicious. Often the texts on the broker's website lack correct grammar which deepens the suspicion of the broker being a scam. From the website, we can conclude that the broker is young and was founded somewhere between 2022 and 2023. The information provided on the website of FCF Markets is extremely suspicious and does not look like experts were working on them.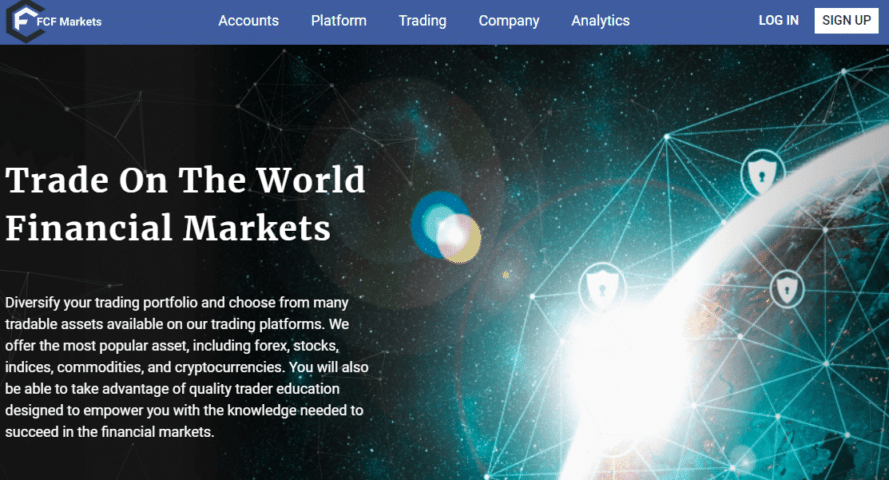 FCF Markets Broker Review of Accounts
The four trading accounts offered by the FCF Markets are bronze, silver, gold, and platinum. All the account types come with 1:30 leverage and a minimum lot size of 0.01. The difference is the minimum deposit requirements and spreads. The Bronze account which is an entry-level account type with a 250 USD minimum deposit requirement has expensive spreads from 2.8 pips. With spreads this high on major pairs, there is little room for making profits. Add to this the fact that traders pay spreads twice during the opening and closing of the positions and you get the picture. For the silver account the minimum deposit starts from 2 500 USD and spreads are 2.5 pips. Gold accounts will require at least 10 000 USD and spreads start from 1.5 pips, still higher than the industry average of 1 pip. 50 000 USD is a minimum deposit for platinum account type and spreads are lowest from 0.1 pips.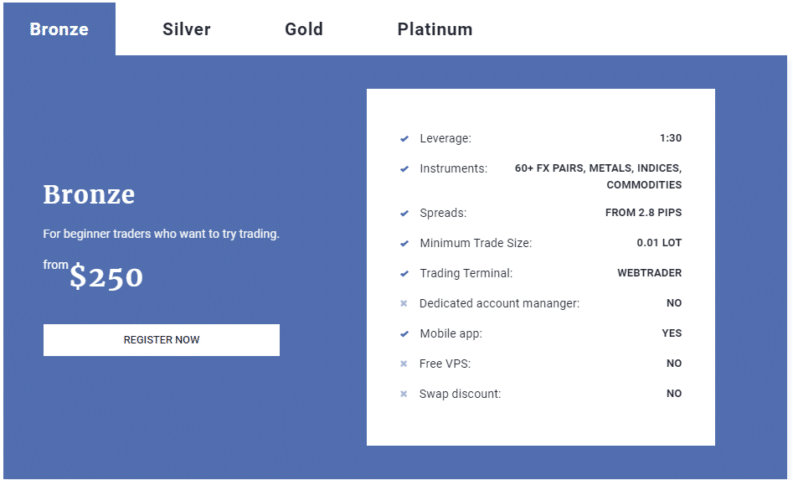 FCF Markets Review of Trading Platforms
As for trading platforms, the broker offers its proprietary trading platform which is generic trading software and can be used from a browser as a web trader and comes as a desktop software too. The platform is available for mobile devices as well but is inferior to advanced trading platforms that are popular among traders.
The lack of any advanced trading platform like MT4 makes it harder for traders to conduct a comprehensive technical analysis of price charts to make informed trading decisions. The platform offers basic functions of stop loss, take profits, and opening and closing trading positions.
FCF Markets Forex Review of Extra Features
The broker provides some extra features that can be used to make sense of Forex markets. The tools provided include
Exchange Ticker – TradingView chart for various trading instruments from Forex, cryptos, indices, etc
Crypto market prices – list of crypto assets and their basic information including market cap and prices
Technical analysis of various trading instruments including crypto and Forex
Market quotes – list of market quotes for indices, Forex, futures, bonds, stocks, and cryptos
Economic calendar – Probably the single most useful tool offered by the broker that provides information about upcoming fundamental indicators and exact dates and hours
Trading hours – list of trading hours across all markets offered by FCF Markets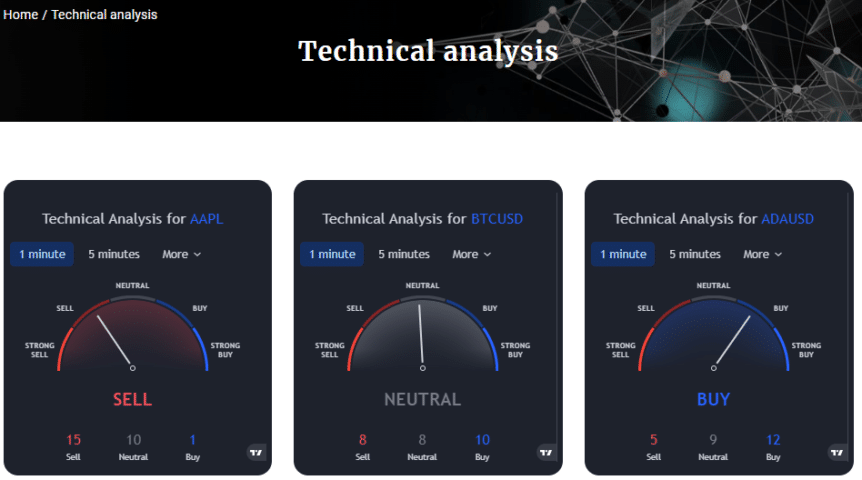 Unfortunately, there are no educational resources available for beginners.
FCF Markets Review of Customer Support
There is no live chat to connect with the broker directly and customers have to either leave a message for the broker or send an email. There is no information about the working hours and days for the customer support. There is an online form for leaving a message, though, but there are fewer than 4 languages supported by both the website and the support. The lack of phone numbers and live chat means there is no way to contact the broker live, which is not only inconvenient but suspicious as well. If you can not contact the broker directly there is little chance of solving the issues quickly.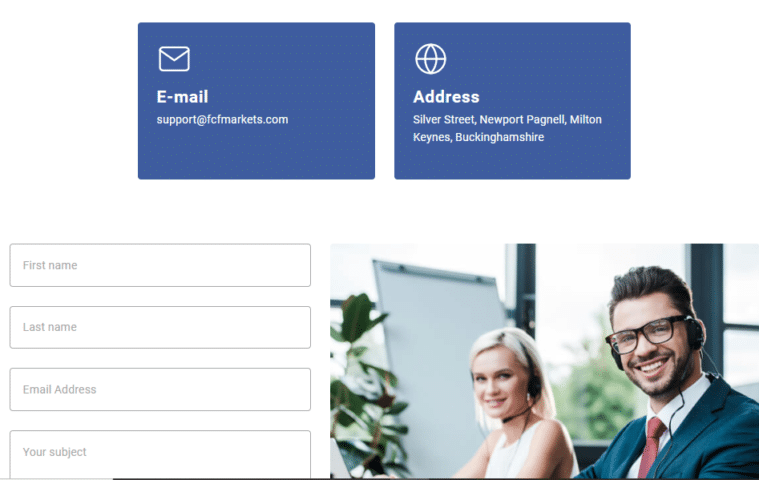 FCF Markets Deposit and Withdrawal
FCF Markets accepts only two payment methods: bank cards and wire transfers. The broker requires bank statements in addition to the account verification which is a bit much for an unregulated broker. This is another red flag as this could make withdrawals a timely process. There are no fees mentioned either for deposits or withdrawals and it is likely the broker charges for both transactions.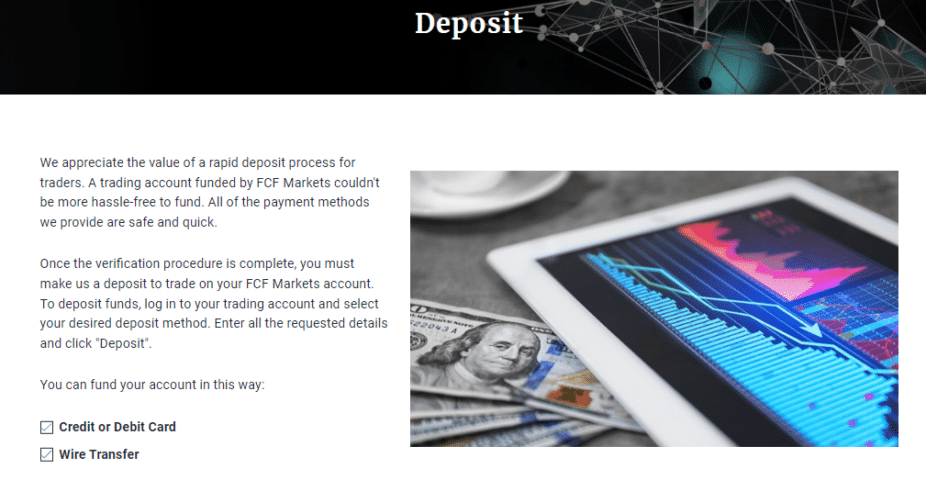 FCF Markets Review Conclusion
Based on all the information gathered during this review of FCF Markets, it is not recommended to trade with this broker. The lack of regulations and negative balance protection together with major inconsistencies on their website are very concerning and raise several red flags. Ignoring these red flags could cost dear traders. There is a substantial risk of FCF markets being a scam. The high spreads on major pairs and the lack of advanced trading platforms make it harder for traders to make informed decisions. The customer support options are limited together with the payment methods, and the broker requires bank statements with account details which are potential inconveniences for traders. There are no educational materials for beginners to learn.
All in all, it is strongly advised to choose brokers who are regulated and have a proven track record of being fair with their clients and there is a very high chance of FCF Markets not being one of them.