FinMarket Review

Registering blindly with a new broker can be very devastating for a new trader. Imagine all of the trades you did, all of the stress you went through and still you lost it all. However, people always say how well they were doing in the process of having a scam broker when they were actually doomed from the very beginning. This FinMarket review will help you avoid all of what we just said above. With the help of this review, you will be able to prepare for anything this or any other potentially scam broker will throw your way. We also encourage you that you visit their website, do a little research come back to this review, compare all of your findings and then check the website again.
Can FinMarket be trusted?
As we already suggested, we advise that you go to their website and do a bit of research on your own. However, before you go please consider the fact that first impressions are important but not essential. When we visited their website we were very impressed. In the beginning, we thought that an owning such a website can't be a sign of a FinMarket scam. However, even though the website was one of the best ones we've seen, some of their terms & conditions ultimately managed to bring them down. Also please remember that scammers are ready to go through any lengths to be able to scam you. If that means that they must invest heavily in a website than they most certainly will. That's what scammers actually do most of the time. They appear reputable with their websites and services and at the peak of your trust betray you and steal your earnings. We'll help you avoid them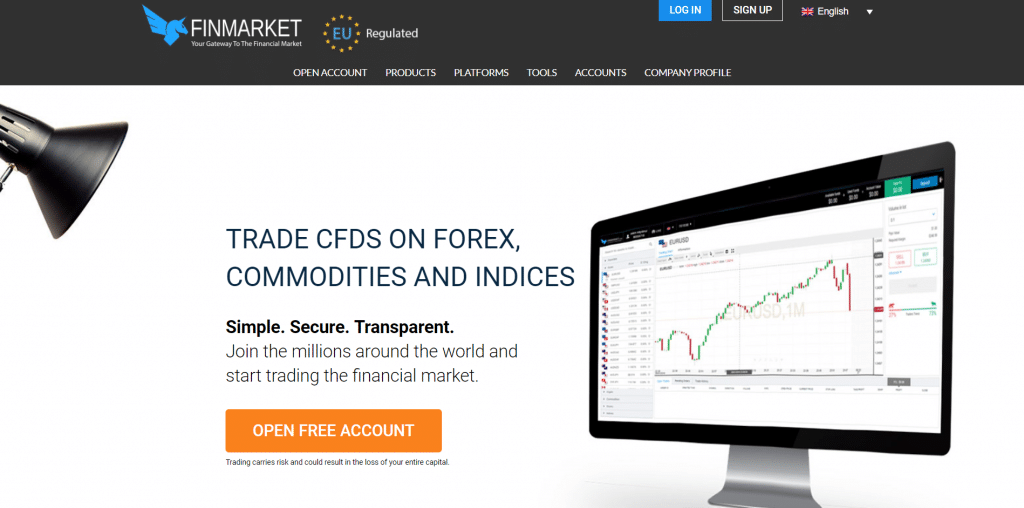 FinMarket Review & Regulators
Please don't listen to what anyone may say, because regulators are the most important aspect when you are trying to find a new Forex broker. If the broker is not regulated then there is absolutely no doubt that they will scam you. If they do, who will hold them accountable? Who will track them down? Regulators most of the time give out licenses with which they can control potential scamming at a certain degree, but even the highest powers have their limits in today's digital world.
Our research showed that FinMarket FX brokerage is licensed and regulated by CySEC, one of the most common regulators in the industry.
FinMarket MT4 platform
FinMarket MT4 platform has been a source of a lot of controversy on the internet as of late. Because of the fact that some people actually downloaded it and saw that it was referring to a completely different company, which was barely associated with FinMarket. The company displayed is called FinMarket EOOD which is not Cyprus based or regulated, making all of this very suspicious and highlighting a potential FinMarket fraud. FinMarket EOOD is currently located in Bulgaria miles away from where FinMarket says it is based in.
FinMarket withdrawal and deposits
When scammers are trying to manipulate their customers, they usually make minimum deposits very high. In this case, it is pretty much the same. The minimum deposit is currently sitting at $5,000, making it virtually impossible for new traders to access. But that's what the call centers are for. To convince new traders to invest in big chunks. The reason scammers make minimum deposits so high is that their true identity will be uncovered within months so they need to quickly grab as much money as they can and start rebranding again.
FinMarket scam is not a joke and we don't want people taking it lightly. $5,000 may be something many traders can afford to lose, but for some those are their life savings which they invest with hopes of making enough to fund an expensive surgery, a trip of their lives or a family house. Therefore please be extra careful if $5,000 is something you can't afford to lose.
We try to keep your best interest in mind when we are reviewing brokers, being traders can look like a stress-free occupation when other people look at it, but it can get more stressful than a police officer's or even a soldier's job from time to time. Especially when your withdrawal request is taking ages to process, making you realize that you've just been scammed.
Accounts on FinMarket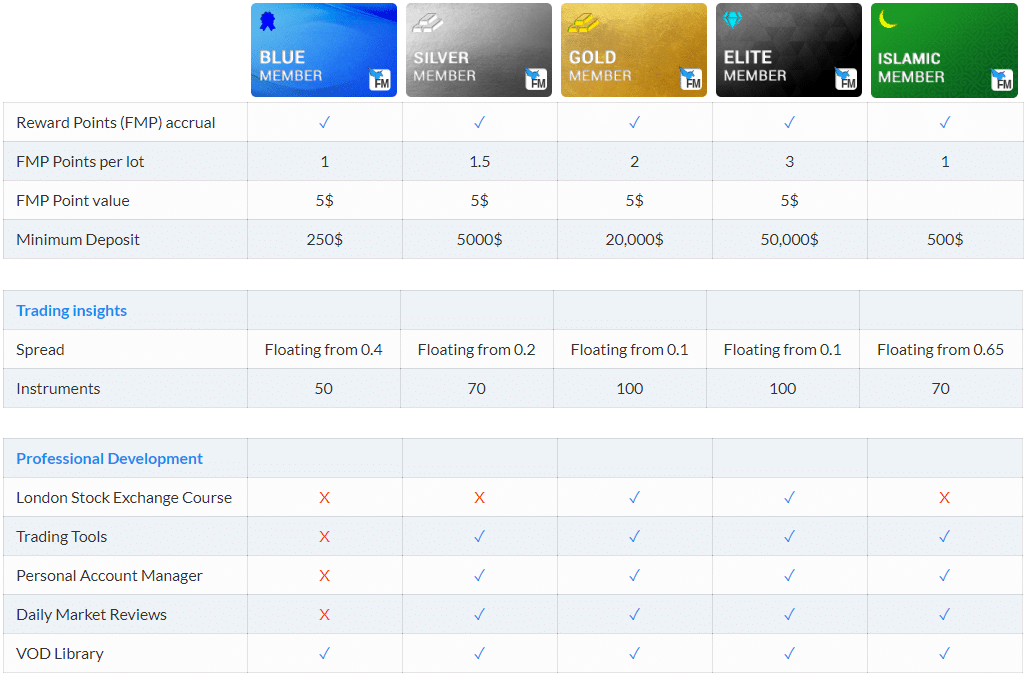 Please consider that even though we have already mentioned that the minimum deposit is $5,000 we only mentioned it because it is attached to the only account that makes sense. The basic account that will come for $250 is basically nothing. Basic accounts need to be created for beginner traders, meaning that all the webinars and training sessions need to be included in exactly those accounts in order to help those traders grow. But FinMarket Forex broker has restricted all of those features with the $5,000 one. Basically telling its new customers that if they want to get good or to learn anything about trading they will need to dish out $5,000 from the beginning which is ridiculous.
Can FinMarket be trusted after this?
Such a bad customer oriented account design is sure to be a red flag for most of you. For all the beginners that are reading this review, please consider that this is exactly how an untrustworthy broker looks like. If you ever get the thought that the conditions they offer make no sense what-so-ever then you're right. It's always good to go with your gut when you're alarmed with this industry. Reliable Forex brokers should offer you free training sessions and webinars because it is in their best interest that you grow and have bigger returns. Making them a brand you trust and would recommend to friends and family.
Summarizing this FinMarket review
FinMarket has proven to be a very un-approachable and un-beginner friendly environment. Honestly, we believe that this broker is a scam, because of the fact of how ridiculous their minimum deposit is and how they promote it. We also want to remind you about the MT4 controversy that FinMarket is facing. Please consider all of these factors before you make a decision. Of course it is up to you what you opt for, but hopefully, you will heed our warnings and stay away from this broker.