Finq.com Review

It is very important that before you start trading you check broker reviews. Traders happen to find a new Forex broker who looks credible on the surface, but still, they need to research to find more information. That's why this Finq.com review exists, to save you time and help you stay safe. In this review, we will be looking at Finq.com and showing you the most important information to help you decide whether it's for you or not.
According to the official website, Finq.com is operated by "Dilna Investments Ltd" which is a payment provider and a website operator. The company was established in 2017 and is the child company of Leadcapital Corp Ltd. Seychelles Financial Services Authority ("SFSA") is the license provider for this company.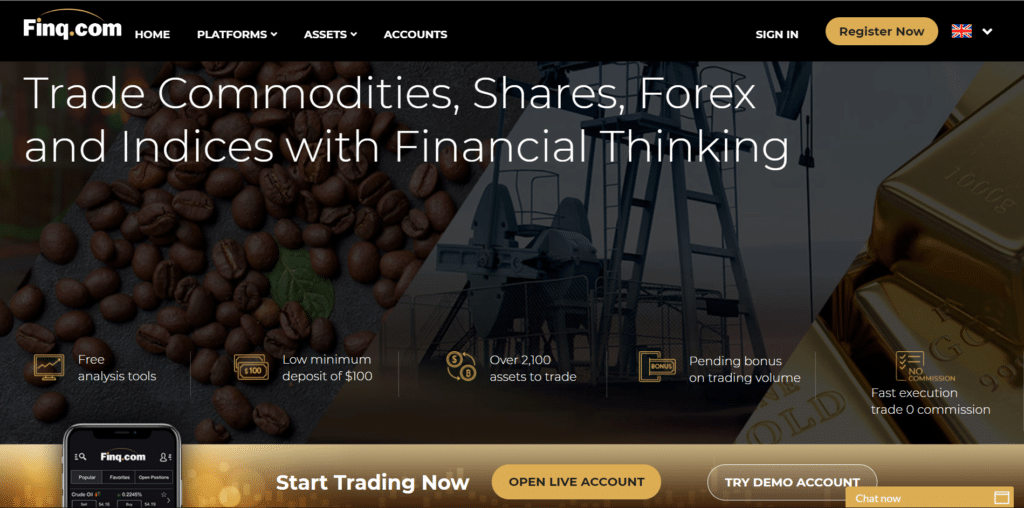 Finq.com review of instruments offered
Finq Forex broker offers 2100 trading instruments on its platform, which includes a number of currency pairs. It may seem like a lot, but this number allows traders to spread their investments well across the different trading assets, and remain safe in their trade. For those that are interested in remaining more focused, there are a number of main currency pairs that the company promotes for the use of the traders. These are the Major Currency Pairs that include US Dollar and others like EUR/USD and USD/JPY. They also feature an exotic type of currency trading such as CHF.
The platform only offers CFD trading, just in case you were not aware of this from the get go.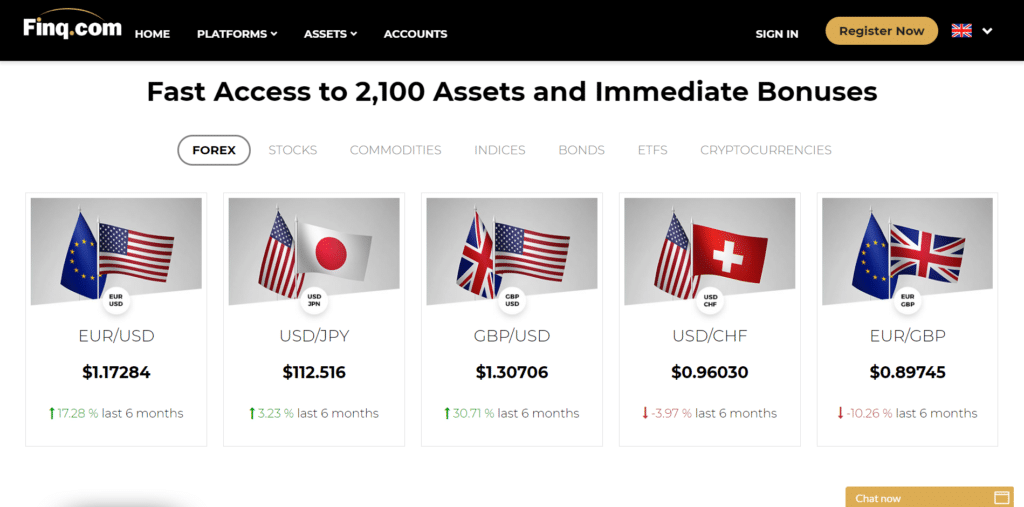 Stocks
Ok let's say you're bored of trading with currencies and want to spice up your Forex portfolio a bit, which is a very good decision might we add, having your portfolio diversified is one of the smartest things you can do when it comes to trading. On Finq.com It's possible to trade stocks of huge companies like:
while also having access to a more medium price based stocks like HP and Nike. They surely feature the most popular stocks from all around the world. Which means that it's possible to trade pretty much 24/5 if you want. All it takes is to just press that Finq.com Sign in button to start it all. They also feature the service of sending 'Forex teasers' to let traders know when Apple, Facebook, Nokia, Nike are releasing news along with more than 1,000 other companies. Leverage is up to 1:20 and spreads as low as 0.005 Eurocents. Finq.com scam accusers think that having the spread so low is too good to be true.
Cryptos
The most important part of this Finq.com review is, of course, the nice amount of the cryptocurrencies they have to offer for you to trade with. All of the cryptos that they have featured on their trading platform are the most trusted and recognized ones of the thousands that are mostly scams and money grabs. When you arrive on the platform you will be met with
Bitcoin
Litecoin
Dash
Ethereum
the four most trusted cryptos on the market today. Spreads range from 0.8. USD to 80 USD and leverage from 1:5. We would love to mention every feature in detail but I think you get the idea of how much this platform has to offer.
Finq.com bonus features
Finq.com is very generous with its bonus policy, as you can see they have considered literally every scenario, for traders of different calibres.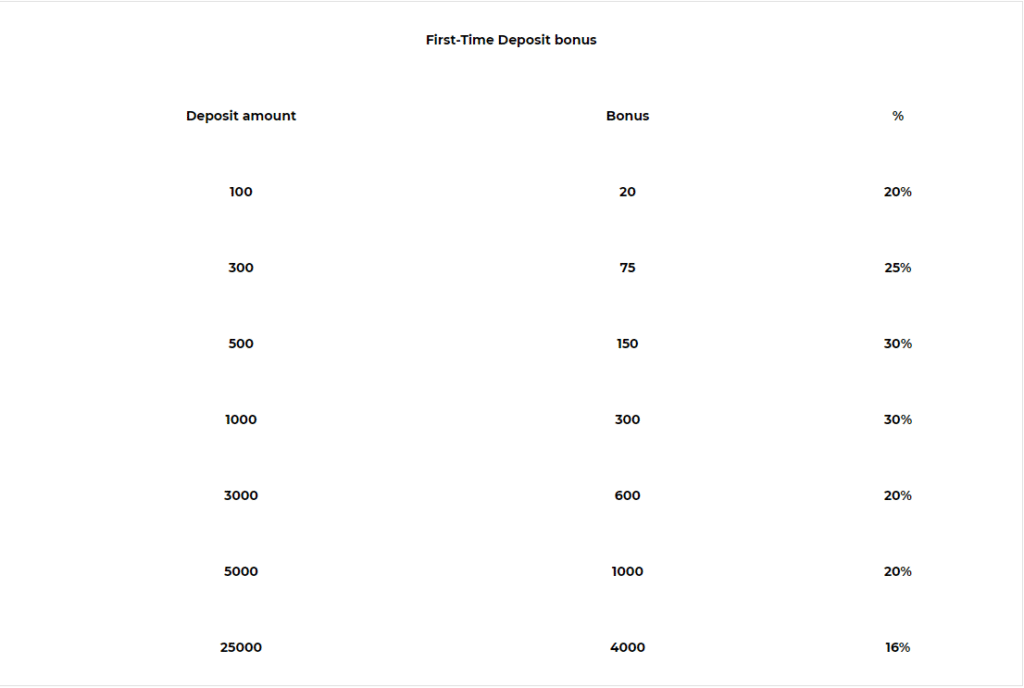 Finq.com accounts
When it comes to account variation, Finq.com does not let anyone of any size down.
Basic
If you are a beginner or are just trying to familiarize with Forex and the platform you can start with the Basic account which has a minimum investment cap of $100 which gives you daily analysis & morning reviews, not only desktop but also mobile trading, and wherever you are you can expect customer service at any given time of the day.
Classic
The classic is what the name implies, anything you could expect from a Forex broker is included in the classic account which is $1000, even though you're a beginner this is a perfect account to start with because it comes with Webinars and Seminars which help you learn the industry more and get more bang for your buck. Also, you will be getting a dedicated account manager so that whenever you're too busy to do the trading yourself you can just give instructions and reap the benefits. We would also like to highlight the fact that no matter which account you go with you do not have any type of limit on what types of assets you can trade! That is a feature not so many Forex brokers have.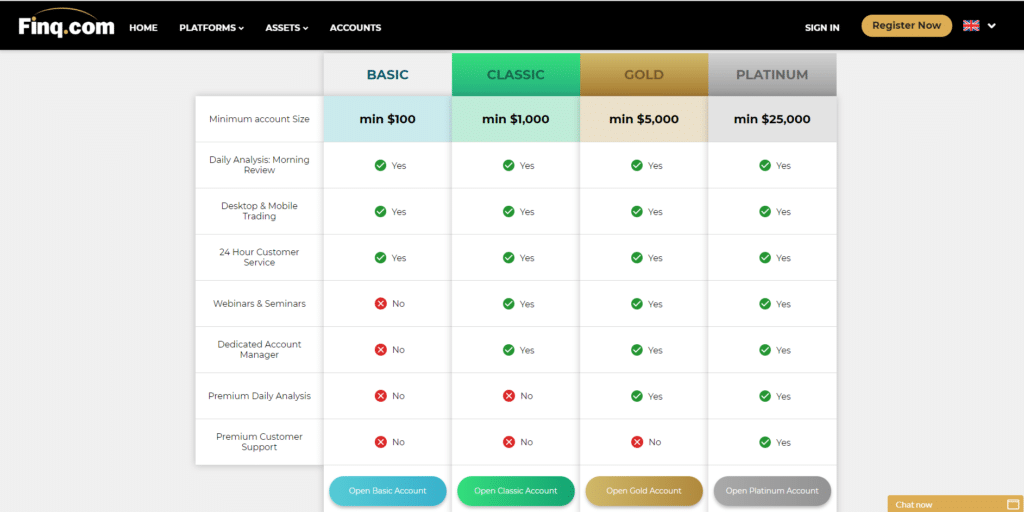 Finq.com platform review
Finq.com offers you 3 variations of platforms for you to trade on one of them is the most popular Webtrader which is the ultimate platform designed for quick execution in a fast trading environment. It has everything expected from a bespoke built platform for you to build and control portfolios from 7 asset classes.
However, if you don't have time to sit at the computer for a long time and your schedule includes long commutes or being out of the office for a long time, Finq.com fraud security has got you covered with their polished, user-friendly and state of the art secure app. Downloading it is super easy, just go to the app store that is relevant for your device and type Finq.com, hit download and that's it.
Finq also gives you access to the MT4 Forex platform as a download with over 370 assets available covering 5 asset classes – global equities, currencies, bonds, indices, and commodities. When you enter the platform, you will see highly visual charts with 3 graphical representations of each asset in 9 different time horizons. You can open multi-tabs and multi-windows to access instruments, and the 1-click trading based on lots is quick and easy.
Finq.com reviews and their summary
If you followed the instructions and tried to download the application, you might have noticed how overwhelmingly good reviews the Forex platform has. Finq.com is definitely in the top-rated platforms when it comes to Forex trading, having 202 5/5 reviews out of 280 voters.
All of this begs the question, "is Finq.com legit?". Our research shows and confirms that yes, it is very legit.
Just remember, no matter how legit the company is, CFD trading tends to be very risky.