Fort Financial Services Review

As an investor or a trader, you need to know some of the basic features of the firm you are giving your money to. When it comes to Forex trading, the licensing and regulation of a broker is a primary feature to look out for. In our Fort Financial Services review, we are going to look into the things that Fort Financial Services Limited does and which makes it stand out.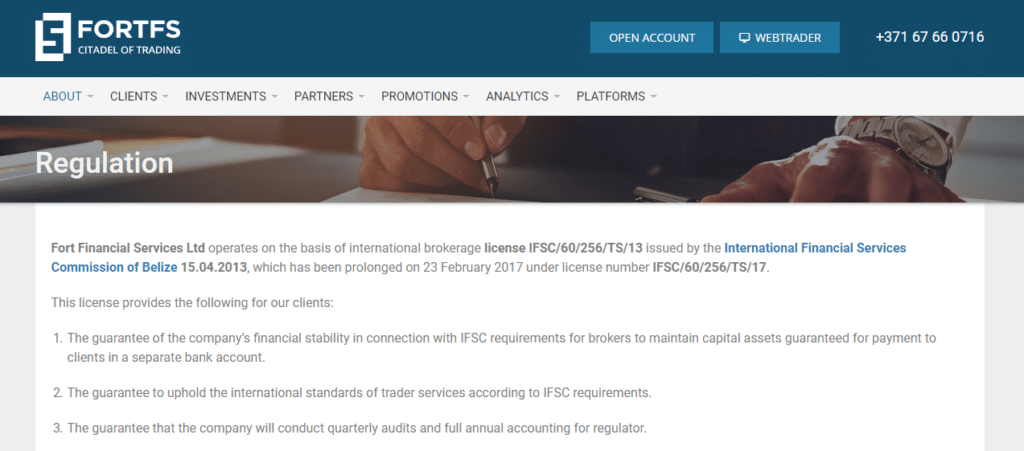 Regulation of Fort Financial Services Ltd
For starters, Fort is registered and licensed in Belize. The firm's license number is IFSC/60/256/TS/13 even though it was renewed to read IFSC/60/256/TS/17 in 2017. IFSC stands for International Financial Services Commission of Belize. In this Fort FS review, we are going to help you understand the difference between a Belize licensed firm and other well-known bodies such as FCA of the U.K or CySEC of Cyprus. Belize is a country known for being a tax haven where shell corporations are formed. It, therefore, becomes very difficult to trace money or even know who actually owns a company registered here. This alone should serve as a warning to a trader as one wouldn't be sure where their money is going to.
In addition to Belize being a tax haven, it is not known for being a tough or reliable authority when it comes to forex trading regulation. For a CySEC licensed broker, its traders are safe because the broker must maintain segregated accounts and also deposit some security capital with the regulatory body. This serves to protect the traders. IFSC is not known for being such a body.
The different types of bonuses at Fort
Traders can gain from a Fort FS bonus. There are different types of bonuses and which are meant to make the traders enjoy more profits and have a lovely time trading. But before jumping in, note that ERA Today Ltd is the official company that processes payments on behalf of Fort. ERA is based in Cyprus where CySEC operates from. While the different bonuses will persuade you to make a deposit, note that the money will eventually end up in Belize where you have no way of crawling it back in case something goes wrong.

Among the bonuses you can choose from include the 'welcome bonus', MegaProtect bonus, Support Margin, and deposit bonus. While bonuses are good at boosting clients' accounts, it is advisable to check the terms and conditions under which they are offered. In this Fort FS scam review, we would like to point out that there are rogue brokers that offer very generous bonuses to persuade traders to invest money.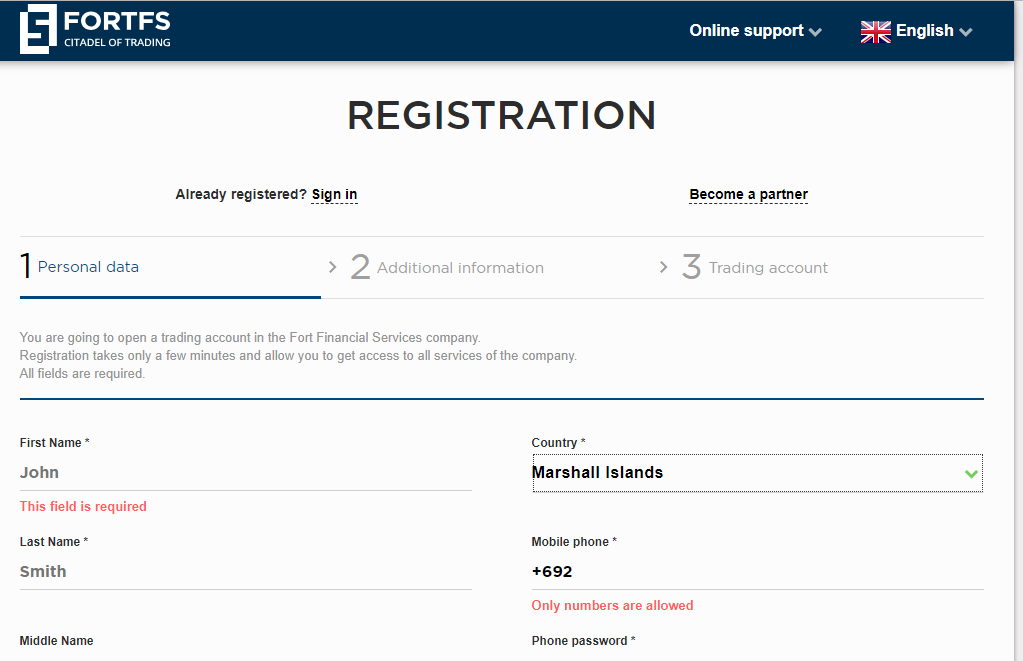 Is Fort Financial Services Ltd a scam?
Even though Fort FX has gained customers since it was launched in 2010, it does not have a high online presence. The one thing that stands out about this broker is the minimum deposit of $5 which is ridiculously low. It is very easy to lose $5 but very hard to grow such an amount into anything substantial. Fort Financial Services scam looks possible here especially after reading some of the online reviews from supposedly genuine traders. Almost every other review about the firm is positive which should not be the case if the reviewers have not been tipped to write glorifying tales about the broker.