FXPrimus review
FXPrimus is a Financial Service Provider company that is currently regulated by the Vanuatu Financial Services Commission as well as the Financial Sector Conduct Authority in South Africa. In this FXPrimus review, we will try to dig deep and verify all of the information that the broker has disclosed to the public. The outcries of the FXPrimus scam have been sighted on various websites, so we believed that a thorough research was needed to verify them.
VFSC Search results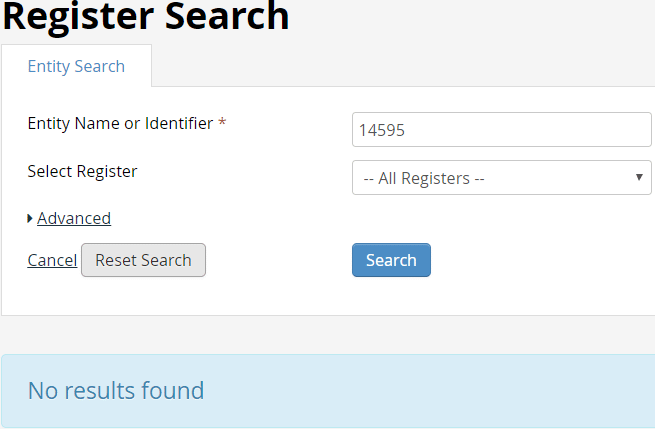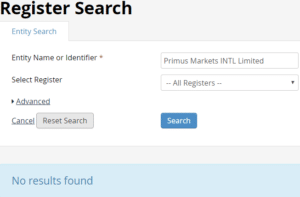 The first thing is to check whether or not the entity is actually regulated by the financial watchdogs they claim. After some searching around we found that the FSCA has indeed listed the FXPrimus Forex broker in its Financial Service Provider list as Primus Africa (PTY) LTD. However, after searching through the VFSCs databases in order to find the company we were not able to locate them. We tried all of their company names, parent company names as well as their license number 14595.
FSCA Search Results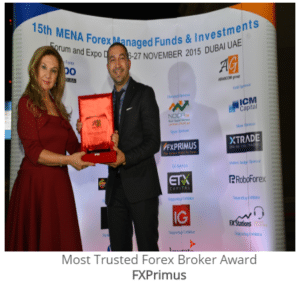 FXPrimus MENA Awards
Aside from this the verification on their claims of having a MENA award for most Trusted Forex broker needed to be tested, which we were able to confirm. The company has indeed received the title of the most trusted Forex broker of 2015.
Quick Overview of FXPrimus
With their offers of spreads as low as 0.1 pips, it's easy to be considered as a scam, because of the "too good to be true" argument. But depending on the bid and ask prices, the spreads can indeed reach that low on the platform. As for the Leverage, FXPrimu FX brokerage is happy to offer the 1:1000 maximum leverage. Despite the occasional slump in the software, where customers couldn't utilize the leverage, the broker managed to fix it quite fast. In terms of withdrawal and deposit fees, you're covered as we were able to confirm the feature that the broker heavily markets on its homepage. However, their account types need a bit more insight and digging before a constructed opinion is formed. Let's get into it.

FXPrimus Account Types
Fortunately, you are able to use a Demo Account on the FXPrimus Forex broker platform. No matter what type of broker offers you this opportunity it's always nice to have it because you can experience the spreads and commissions in real time without having to risk an investment. Even if you don't like it you can just easily opt out immediately.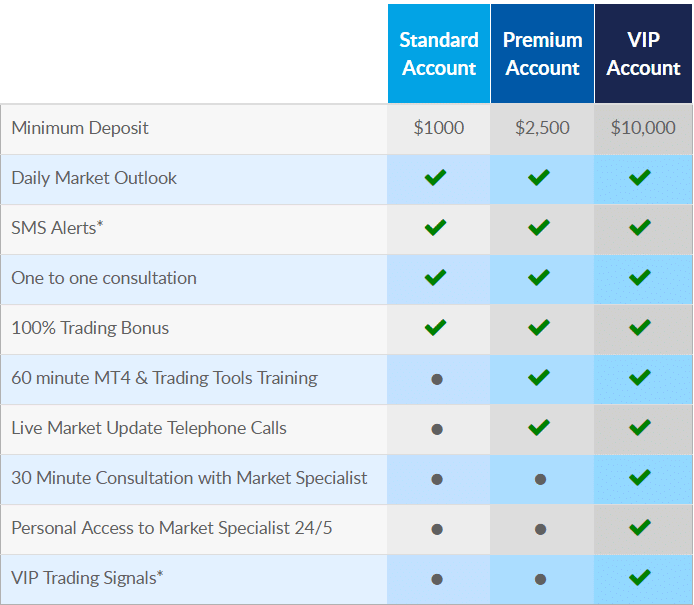 In terms of variety, the account types are satisfactory. There are exactly 3 ways you can start trading with the broker. it's either from their Standard Account, Premium Account or the VIP Account. On the image, you can see the comparison that these accounts offer. Arguably the worst thing about them is the minimum deposit. Even the standard account which is always designed to be tailored to a new customer has quite a large minimum deposit. This FXPrimus review almost took another turn when we saw the $1,000 minimum deposit even on the standard account. Many brokers feature deposits as low as $50, while most of the others have a consistent size of $250. If you are a beginner it could be a bit hard to make the decision of investing $1,000 from the start.
FXPrimus MT4 & other useful features
The Forex broker utilizes Metatrader 4 as its primary trading software, however, it also has some additional features that could come in handy for those able to use them. For example, you will have access to the broker's PAMM, VPS and Platinum API service which will help you in your daily trades. These features are becoming the norm in today's industry so it is nice to see a Forex broker like FXPrimus feature them.
Can FXPrimus be trusted?
It's safe to say that FXPrimus scam is definitely out of the question. Being recognized by such a large entity like MENA and of course is regulated by the FSCA is a really good addition to legitimacy. In terms of service, we believe that FXPrimus is a little bit pricey. It's more likely that their business model is more tailored towards customers who are already trading literate and not completely new to the industry.
Besides this, their offers on spreads and leverage are quite competitive to everyone else on the market. It's nice to see that low fees and high volume trading is available. In general, the biggest con that this FXPrimus review was able to find was the minimum deposits for accounts, they're way too high. Overall FXPrimus is an OK brokerage with some shortcomings here and there, but their offers on fee-less withdrawals and deposits is a feature to be cherished. But the minimum deposit just cannot be outweighed by the positives as there are better deals to find elsewhere. However, we also appreciated their supply of educational material as well as Client Fund Coverage of 2.5 million EUR.