Grand FX Pro Review – Is this broker legit?

Finding a trustworthy brokerage is a task no less crucial than, say, expanding the trading knowledge or making effective trading decisions. A legit broker can positively impact your profitability, whereas a fraudulent broker will make even the most lucrative trades a failure.
Unfortunately, the current online world makes it easy for fraudulent brokers to paint themselves as trustworthy and credible. They create a fancy website with flashy offerings and loose conditions.
However, it is still possible to distinguish fraudulent brokers from credible ones. In this Grand FX Pro review, we're going to attempt the same by looking at the broker's website, licensing, and trading terms and conditions.
The Grandfxpro.com review
We'll start our review with the broker's website. Upon entering it, we're greeted with an interface that's not exactly simplistic or well-optimized. It has a bland grey and while skin that looks more like Windows 98 than a modern trading platform.
But there's a much more acute issue than the design: if you attempt to open the website via Google Chrome, the majority of pages will only about 10% of the whole page. If we didn't try another web browser, we wouldn't be able to find information about the leverage, spreads, and other important details.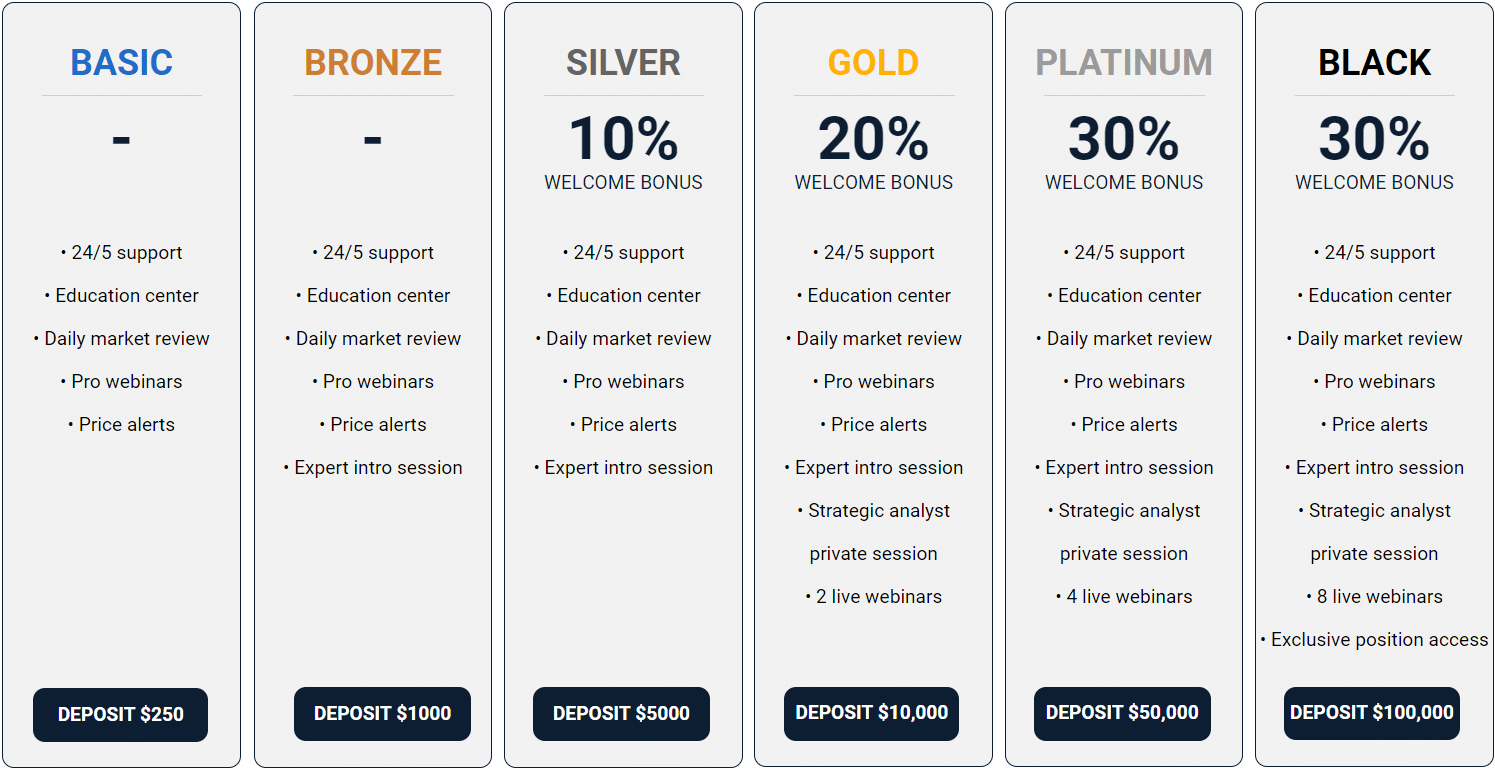 Next up, let's talk about account types. The Grand FX Pro Forex broker currently offers six different packages: Basic, Bronze, Silver, Gold, Platinum, and Black. These accounts all have 24/5 support, education center, pro webinars, etc. The differences in live webinars, expert intro sessions, and other features, in our opinion, aren't enough reasons to make additional deposits of $1,000 and more.
Last but certainly not least, there's trading software. On Grand FX Pro, traders can access WebTrader and proprietary desktop platform, which may have lots of advantages like low processing demands or no need for Javascript, however, when it comes to customer security, there are lots of issues associated with them. For instance, proprietary trading software is much more susceptible to scams planted by the broker, whereas a more universal platform like MT4 and its vast user community can easily detect such scams.
Can Grand FX Pro be trusted for its license?
Next up, let's discuss licensing materials regulating the broker's actions. As Grand FX Pro claims, it has a sturdy license from St. Vincent and the Grenadines Financial Services Authority (SVGFSA). Now, some people may believe the SVGFSA license is a powerful regulatory material that can make sure the broker doesn't engage in fraudulent activities.
However, our team on Forex Trading Bonus thinks otherwise: if we take a look at the political and economic situation in St. Vincent and the Grenadines, it will quickly occur to us that the country isn't exactly fit to manage any financial entity within its borders, not to say anything about the international company.
Lots of companies use these weak countries to avoid taxes, as well as punishment for their fraudulent activities. Yet they also manage to present themselves as regulated brokers with nothing wrong in their services. So, a Grand FX Pro scam is still a possibility even though the SVGFSA license is active.
Trading terms and conditions
Lastly, let's discuss some of the more important trading numbers and conditions. We'll begin with trading instruments: granted, Grand FX Pro claims to be offering lots of different assets like Forex pairs, stocks, CFDs, and cryptocurrencies, we were only able to find crypto assets on the platform. This further deteriorates our Grand FX Pro opinion.
As for leverage and spreads, we found mixed results. On the one hand, there's a 1:400 leverage that is definitely a very lucrative offer to the Grand FX Pro clients. Yet what the broker fails to note is that this is a feature that increases both lucrativeness and risk of individual trades. This goes to show that Grand FX Pro cares little about the safety of its clients.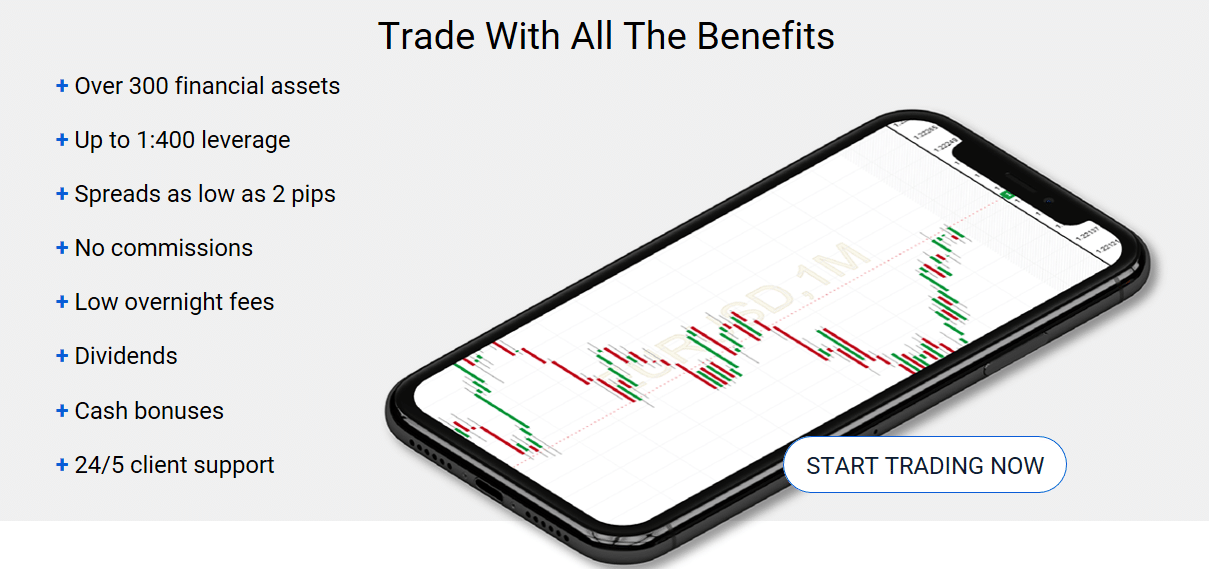 On the other hand, though, the minimum spread of 2 pips is a very underwhelming trading condition. It indicates that the broker is taking a huge portion of traders' profits for itself, leaving only a smaller portion to the traders.
One thing to note here is that we have nothing against Grand FX Pro bonus promotions. Traders can use the entry-level 10% bonus if they open the Silver account, whereas Gold users can use a 20$ welcome bonus, and Platinum/Black users – a 30% welcome bonus.
As for financial platforms, the broker only offers Visa/MasterCard/Maestro credit cards, bank wire, and a few e-wallet platforms. It would be much better and safer if Grand FX Pro featured other, more sophisticated platforms, like Bitcoin or PayPal but then again, the safety clause on Grand FX Pro doesn't seem to be the highest priority.
Ultimate Grand FX Pro opinion
So, after everything we've said and seen about the Grand FX Pro FX brokerage, what is our final opinion about its credibility? Is the broker trustworthy to give them your funds and allow them to manage your account?
In our opinion, you should avoid doing that at any cost. The following review made us certain about one thing: even if the Grand FX Pro fraud suspicions are wrong, the broker does a very poor job at disproving those suspicions.
Therefore, it would be best to stay away from Grand FX pro and find a more credible brokerage.