Imarkets 360 broker review

I just ran into this broker in my usual research, and felt that an Imarkets 360 review was important to post. Imarkets 360 is a binary options broker who provide binary options trading for about 200 tradable instruments ranging from forex to stocks and indices. I have seen many binary options brokers in my time, and Imarkets 360 falls under the majority of scam brokers in the industry.
In case you didn't already know, several financial regulators are against binary options trading because there is rampant fraud. The Imarkets 360 scam is just like most of the others I've seen, and I wouldn't recommend anyone deposit their money with them.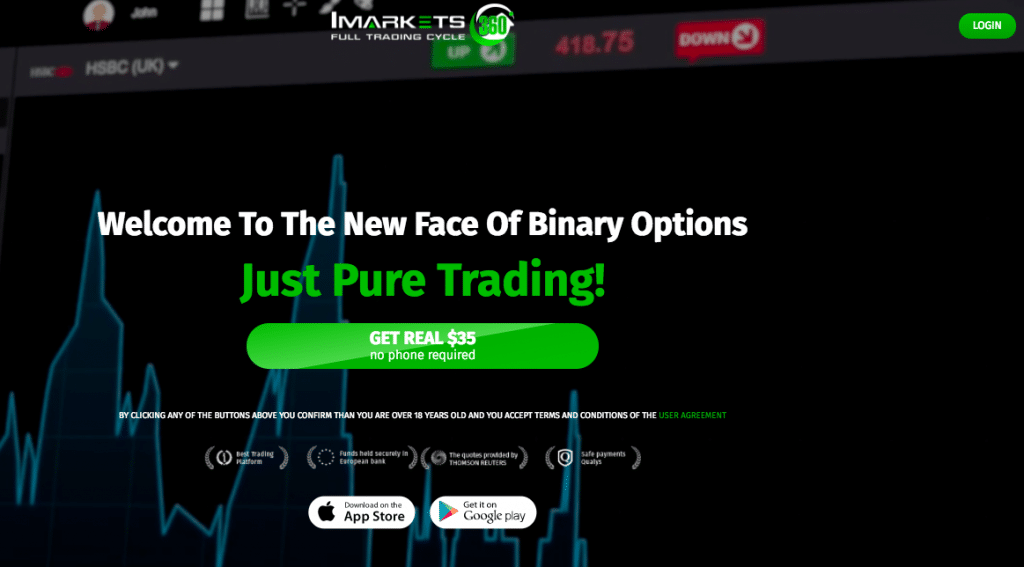 Is Imarkets 360 legit?
The first thing anyone should check with a broker is whether they have a license from a reputable financial regulator or not. In the case of Imarkets 360 Forex broker, they have none at all. From what I could gather from the broker's website, Imarkets is the brand name for the company R2D2 Ltd. The company itself is based in Bulgaria, but their registered address is in the UK. A search on Google revealed absolutely nothing, not even on the UK's Companies House.
All companies operating in the UK are supposed to register with the Companies House. That Imarkets 360 claims to have an address in the UK but not to be registered by the Companies House is a huge red flag. Even most other similar scam brokers register with the Companies House just for credibility, but Imarkets 360 chose even to ignore that. It's the cavalier attitude of a scammer who won't hesitate to take your money and run with absolutely no trace.

By now, you should already be wary of this broker, but if not, perhaps you should look at the fine print. Even these scammers leave a few hidden tricks just in case they are cornered. Unfortunately, these tiny details are well hidden within the pages of Terms and Conditions. I don't claim to have read it all either, but I know what clues to look for.
For example, you probably noticed the $35 real no deposit bonus banner splashed four times on the homepage of the broker's website. When legitimate brokers offer these bonuses, they at least let you keep the profits you earn, but not Imarkets 360. In fact, accepting this bonus may be your doom while trading with Imarkets 360. You see, the only way to withdraw the profits from the no deposit bonus is to trade a volume of $12,000. It is virtually impossible to trade $12,000 worth of trades from just $35.
Now you may be thinking, all you need to do is make a deposit. Well, guess what, to withdraw any funds from an account credited with the bonus requires that you first trade a volume equivalent to 30 times your deposit. Keep in mind this is your money that they are placing such tough conditions on.
I never had the misfortune to make any trades through Imarkets 360, I just don't have time to waste on such a shameless scammer. However, I invite anyone who has to leave a comment below. I bet they will be lamenting on how the broker always found a way for them to lose.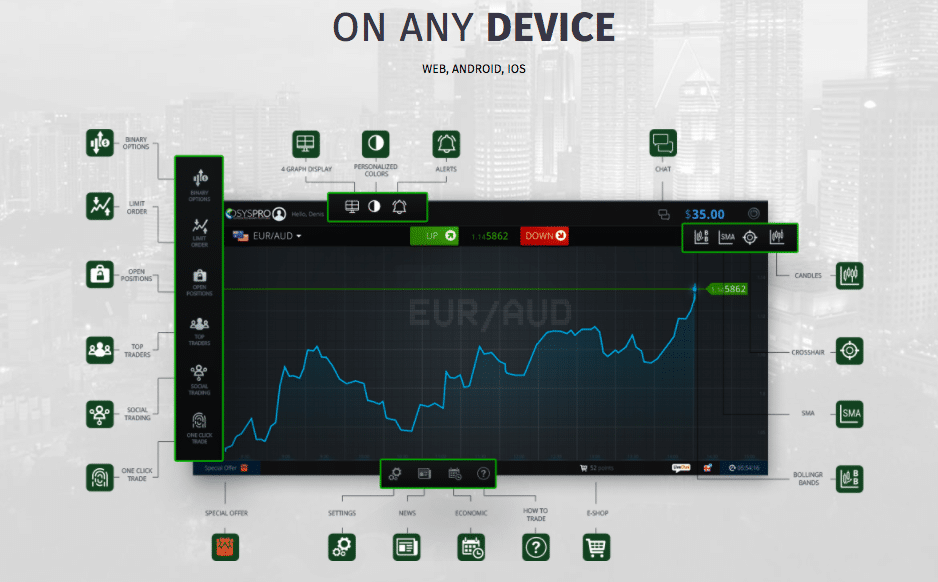 Can Imarkets 360 be trusted?
If you're still not convinced, how about reading what others have to say about their experience with Imarkets 360. Oh, wait, there are no Imarkets 360 reviews anywhere on the internet. That is how these scammers operate. Through a company based in Bulgaria, which may also be a lie, they create brands like Imarkets 360, which are just generic. As soon as they have conned enough people that their scheme is discovered, they can just dump the brand and move on to the next one. This way, there are no negative Imarkets 360 opinions anywhere because it is a completely new company all of a sudden.
My advice, run as fast as you can. I just hope you haven't already made the deposit because you've probably already lost your money.