JPMarkets Review

South Africa is definitely a big player in terms of finance. Their level of trading currencies has been increasing year by year, which has been followed by the increase of South African Forex brokers. This may be a bit daunting for some beginners or already established traders in South Africa. Because of the large variety of choice under the same regulator, the things these brokers are able to feature could seem quite similar.
In this JPMarkets review you will be able to learn about the features of this broker, how it's able to stand out from the rest of them, what good features and bad features does it offer and etc. Not only will you find more about this particular broker, but the whole system of rating these companies as well. So without further a do, let's find out, is JPMarkets legit? Or is it just another scam?
JPMarkets first impressions
First things first, we need to talk about how the broker presents itself. When we visited the site we were met with a large blank page, which just turned out to be a "content filler". After scrolling down you basically access the "Why Us" section , where the broker displays their primary benefits in operations.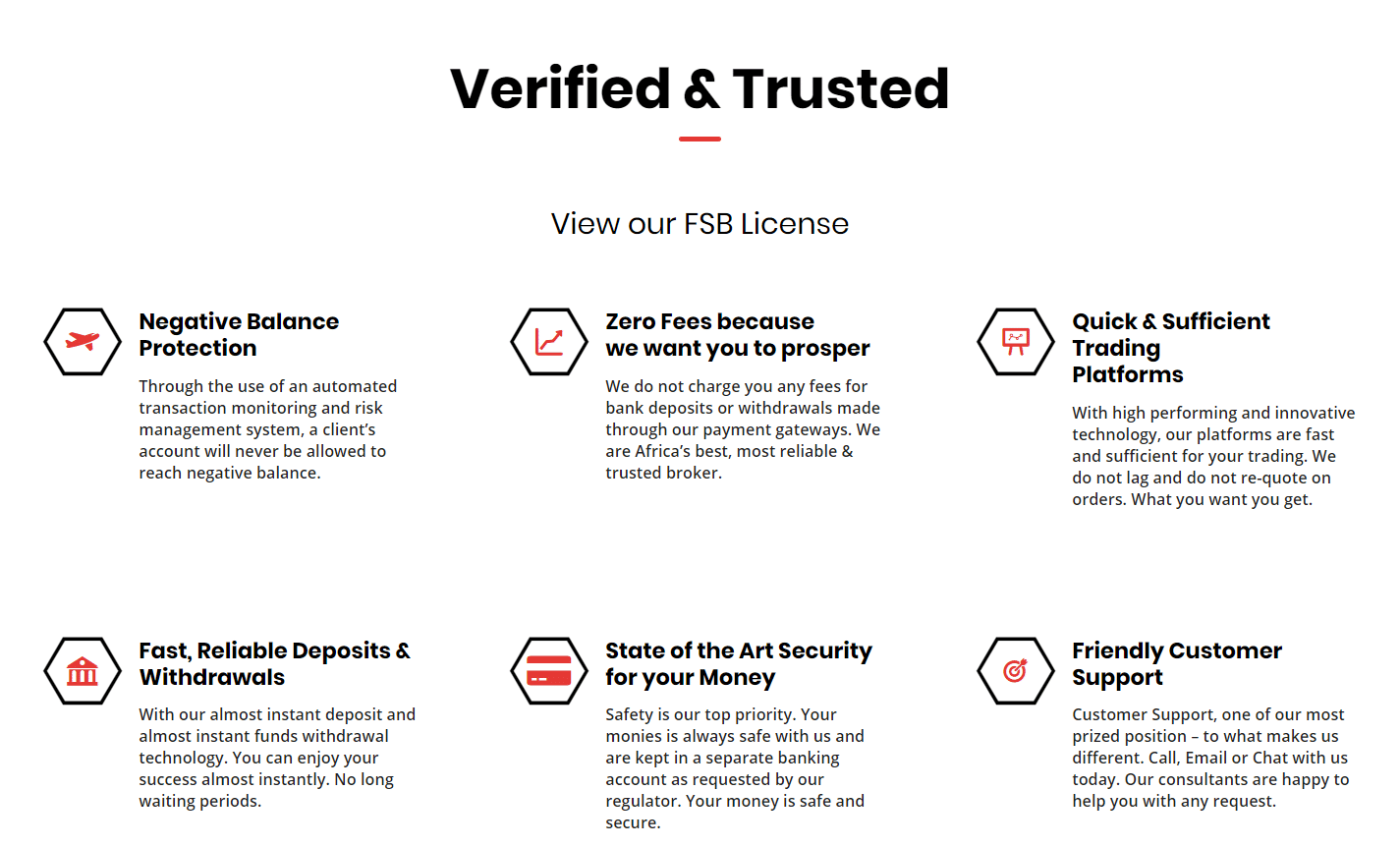 To tell you the truth, we appreciated the simplicity that JPMarkets Forex broker offered on their homepage. All of the relevant information was rather easy to find, especially the regulation notice, which is always a primary document we try to find the moment we visit a broker's website. The license paper has been scanned and displayed on the website, where it is clear that the broker is regulated, so in that sense, all's good.
The minimum deposit
While looking through the website trying to find as much information as possible, we saw that JPMarkets FX brokerage doesn't really have a minimum deposit. Is it true? Well according to some answers from the broker itself, the clients are able to deposit as much as they're comfortable with, but they do reccomend a minimum deposit of 3,000 Rand ($220). Even if the limitless minimum deposit is a lie, $220 is not that much and is easily competitive to other brokers that feature $250 and more, furthermore JPMarkets also supports Bitcoin deposits, but only via Skrill. Does the ease of deposits translate into ease of withdrawals? Let's find out.
JPMarkets withdrawal system
The information disclosed about the withdrawal system of the broker is quite limited. The only thing we were able to find out is that not every bank is supported in terms of withdrawals. For example a local bank withdrawal would take 2 days to process, but there are some exceptions that could be processed in the same day. This may seem nice and all, but one feature really clicked out JPMarkets scam button when we first saw it. When you request a withdrawal, the broker will actually call you, which they justify as a "safety reason". Sure it may be just a call to verify it's you, but how would they do that? A voice recording is not required when you register and if an unauthorized person is able to access your account, they'll be able to dupe the broker with a phone call right? Sure the reasons of the phone call are nice, but there's no guarantee that they won't try to persuade you to deposit more. Which is a real pain in the neck don't you agree?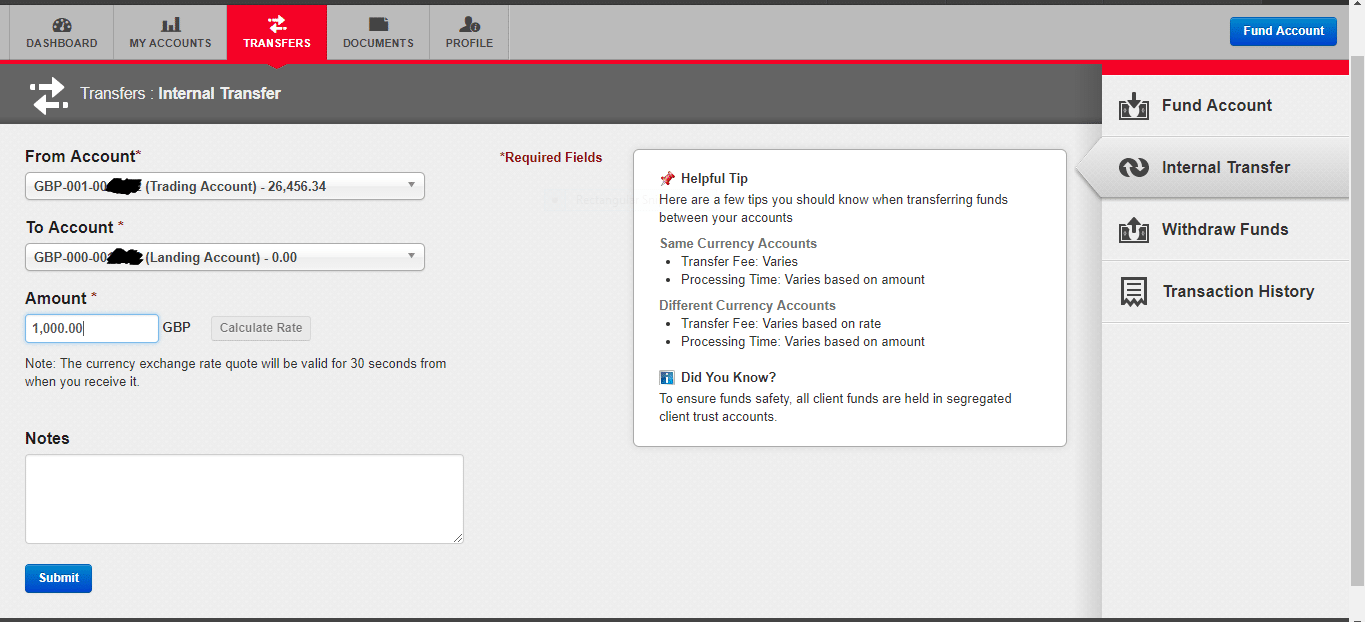 In terms of fees, can JPMarkets be trusted? Well, they're withdrawal system does look like a mess, but in terms of veriety it's not that bad. There are no fees for bank transfers from the broker himself, but banks may play a role in that by applying their own fees. Other than that, the only fees you'll have to face are the Credit Card fees, which is a fixed 50 Rand (nearly $4). Sure it's not that much, but regarding how often you withdraw, a fixed fee isn't a good option.
Trading Platform
With trading platforms, unfortunately there's basically no variety. The reason is that there is no cTrader, Web Trader or any private trading platform. The only one you can utilize is the JPMarkets MT4 platform, which could be a big inhibition for those not too familiar with it. We think that featuring at the very least cTrader would have been a great addition, because brokers can't really afford restricting their client base to a single platform these days. Although MT4 is still considered as a solid trading software, the lack of variety is still very restricting.
Deposit Bonus
It's good to see that JPMarkets deposit bonus exists, but it may be too late to talk about it as it will end in November 30th. The bonus is varied and can reach a maximum of 100%, but it's not for everybody. Sure the broker markets a limitless minimum deposit, but the bonuses only apply to specific amounts. For example:
25% – R 3000 – R 30,000
40% – R 30,001 – R 60,000
60% – R 60,001 – R 100,000
80% – R 100,001 – R 125,000
100% – R 125,000+
JPMarkets final opinion
There are many pros and cons that need to be discussed about the broker. But before we do that, we need to say that there was nothing too impressive with the broker. There were no highs that outweight the lows. Can JPMarkets be trusted? Yes, in terms of being a scam, we think that is highly unlikely, but should you go for them? Now that's a different question.
In terms of their withdrawals, spreads of 2.4 pips and restricted trading platforms, we believe that JPMarkets ranks as a below average Forex broker. In terms of safety and education we think that you won't have to worry, but in terms of value, there are other South African forex brokers that offer better services for the same conditions. It's also needed to be said that there was no variety in trading accounts.