MT.COOK Review

This MTCook review was quite the conundrum. The brokerage is quite an oddball, it turned out to be quite hard to review them with our standards because of their operating system. We decided to adapt to this phenomenon and try to look at the brokerage in a different way.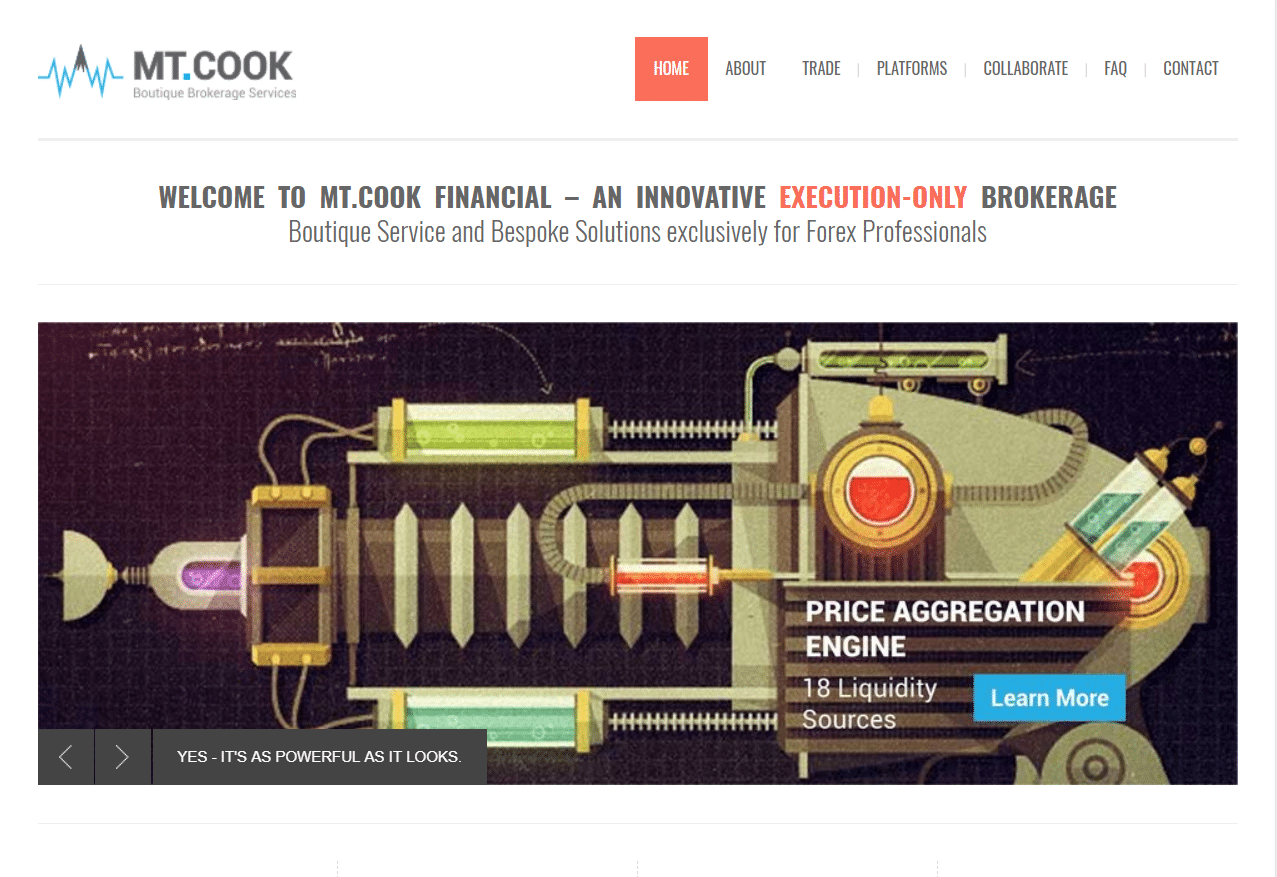 First things first, the MTCook FX brokerage claims that it has nothing to do with Retail, which was quite alarming as for why else would it exist then? But there are offers that accommodate Retail traders so we just assumed that it's a past explanation that was misinterpreted by us. Seeing the MT4 platforms alongside the MAM PAMM frameworks calmed us down and ensured us that this indeed is an FX broker that does retail.
Can MTCook be trusted after this?
Even though the information layout of the company is quite weird it still wasn't as hard to find their regulatory license and look them up with the financial watchdog of Vanuatu, VFSC. Their regulatory license number is 30220. However do not expect to find the company with its official name MTCook Financial, as they are registered for the license under a company called Atlantic Pearl, also claiming to feature a license from the former FSB, a license we were not able to track.

MTCook scam is not that big of a possibility of seeing how the company tries to focus more on professional and institutional clients. Their announcement about not featuring Retail clients was a bit exaggerated as they try to "filter" the people they want to service.
The thing is that the filtering is not needed as not many rookie traders are willing to make the whopping minimum deposit of $5,000 that the company features. It is now quite clear as to why they are restricting their platform for a select few. What we're trying to say here is that the broker has some terms of service which are not so common with others, who are welcoming to everyone. If you want to be eligible to trade with this broker you need to
Deposit a minimum of $5,000
Have a monthly trading volume larger than 100 standard round turn lots
Is MTCook a scam?
No, the scam possibility can be completely disregarded as the business model the broker has chosen isn't as weird as many would think. The company just wants to focus on clients it can actually profit from. Judging from this it's easy to say that MTCook Forex broker isn't so big. By big we mean that they don't have enough capital to feature smaller accounts and pay them profits from their own pockets. With larger clients, they are able to redirect them to the Forex market and let them trade there.
Leverage
With demands on such large minimum deposits, it's justified to expect a good beefy leverage right? Well, depending on how you view it, the maximum leverage can seem quite small. It is 1:100 which isn't too big for investors the size which this broker wants to feature. In terms of commissions, they're quite welcoming as it's only $32.5 per million / per side.
MTCook Withdrawal system
Thankfully, the Forex broker does not feature any fees on both withdrawals and deposits. You can expect all of your payments, incoming and outgoing to take the same time as they would with any other broker, depending on the type of payment you have made.
MTCook Metatrader 4
The brokerage didn't go too fancy with its trading software and is now using MT4 as their primary driver. They also feature frameworks like MAM and PAMM which could be quite useful for traders that are willing to deposit $5,000 from the beginning.
MTCook Review summary
As a final word, it's easy to say that the brokerage is not a scam. The only thing is that it is not for everybody. They have quite a tough filter surrounding their platform, which isn't something we can disrespect or consider as a disadvantage. However, even for professional traders who trade on high volumes a $5,000 minimum deposit is still something to consider. It's actually better to evaluate even if it's worth investing your time and money with this broker, but alas we have to rate them. As a conclusion MTCook looks like a solid broker, with relatively good features. However, their filter of customers doesn't make them as approachable as many others. Sure you can qualify to trade with them if you pay, but to be quite honest we don't recommend it.