Pwrmarkets Broker Review – Is It a Legit FX Broker?

Pwrmarkets is a financial service provider which offers different assets for trading to customers including Forex. While the broker on its website mentions that it is completely legal, there are numerous question marks regarding its legitimacy primarily because of the absence of information, trading terms, and conditions, as well as the non-existence of the license. Immediately as soon as you visit the website you will see that there is something wrong with it – the information is not clearly provided, there are no decent platforms available for trading and the information is obscure. Let's explore more details about the broker in our Pwrmarkets review.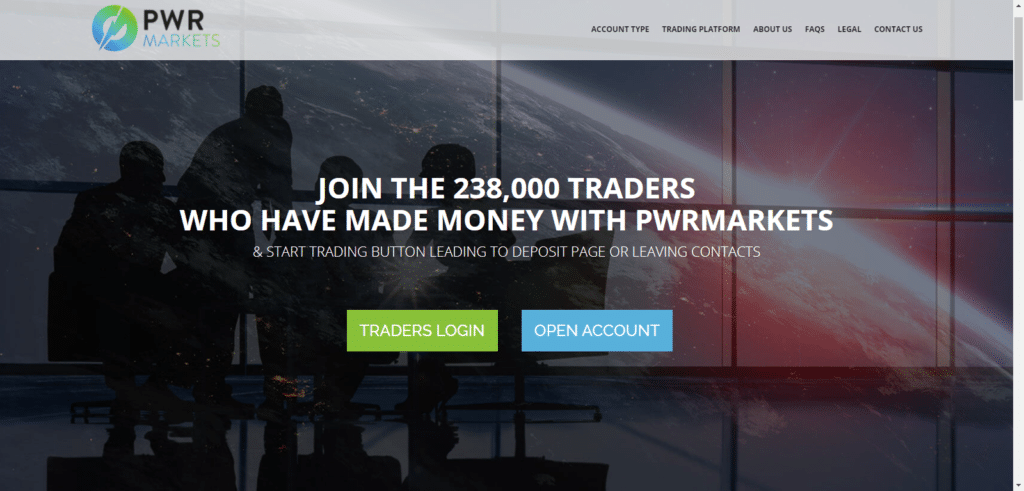 Licensing and Fund Security
In the introduction of our review, we have mentioned that the broker does not have any license. Usually the latter is available at the bottom of the main page but Pwrmarkets broker does not have one. When we talk about regulations, they are pivotal because in such a way customers can protect themselves from being scammed and there should be an entity they can address in the case of complications. There are no official documents that would provide insight into regulations.
The broker declares that it is against money laundering and follows AML guidelines, but once again there are no relevant information and documents that would prove the broker's legitimacy. In addition, you cannot find a single piece of information regarding segregated accounts and negative balance protection – 2 key concepts the are necessary for Forex brokers.
Pwrmarkets broker mentions that the funds of customers are in safe hands, in compliance with regulatory standards. It is slightly suspicious as the operator offers $250 to open an account on the website, which is a pretty high amount of deposit. Furthermore, the broker requires providing identity documents, including copies of your credit cards, which can jeopardize your security and funds.
Pwrmarkets Trading Terms and Conditions
The broker provides over 200 assets for trading, including FX. Information about trading terms and conditions on the Pwrmarkets' broker website is obscure – you cannot get a decent outlook on spreads and leverage. What we can see is that there are 5 different account types from Basic to Platinum. Like other reputable brokers, you cannot see the exact amount of spreads – it only says that there are silver, gold, and platinum spread respectively on each account. There is no information about the maximum leverage and the main disadvantage is that you need to register to find out more details. The broker does not disclose comprehensive information without signing up. The abovementioned details raise suspicion.
We should also mention a minimum deposit which is $250 (or equivalent in other currency depending on the type of account you are going to open). This is not a low amount, considering that there are a lot of question marks regarding the broker's legitimacy. Yes, you get a welcome bonus but it is dubious as well, as it ranges from 40% to 100% and has some restrictions.
As for deposits and withdrawals, the broker supports Visa, Mastercard, Neteller, Bank and Wire Transfer, Bitcoin. Regarding withdrawals, there are no limits on minimum withdrawals, which is a bit weird. You need to take into account that before withdrawing the funds, providing necessary documentation and information is essential. Canceling your withdrawals is also a possibility.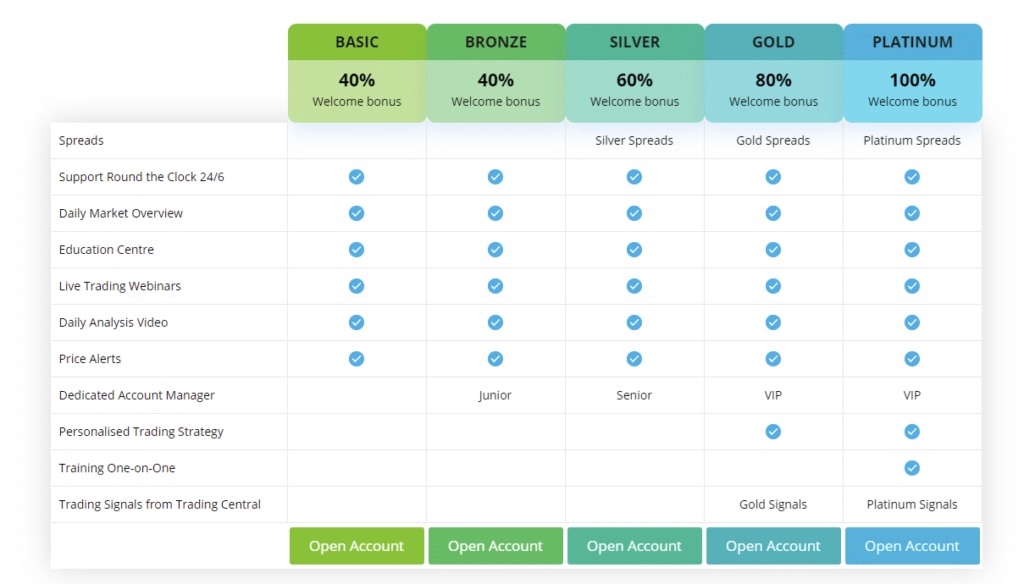 Pwrmarkets Website and Trading Platform
We did not pay significant attention to the visual side of the website and at the first glance, it is simple to detect that the user experience and user interface struggle. The design of the website is not really attractive and sometimes customers can have trouble with navigation and move to different sections. As we have already mentioned, finding the relevant information about trading terms and conditions is difficult. Spreads and leverage are not provided and you need to search for them meticulously, which is slightly uncomfortable for new users who want to register with Pwrmarkets.
As for trading platforms, that are instrumental to conduct trading on the website, there are no MetaTrader 4 or 5 available. It is strange because both of these 2 are widely used for trading. The only platform that you can use is Pwrmarket online trader. It is probably an exclusive platform created by the broker itself. You can use the platform directly on the website, or download it on your iOS, Android or Windows. Pwrmarkets Trader is completely free to download but it is not as popular and prevalent as MT4 or MT5 so you might have problems with this Trader. You will not get additional information without signing up on the broker's website.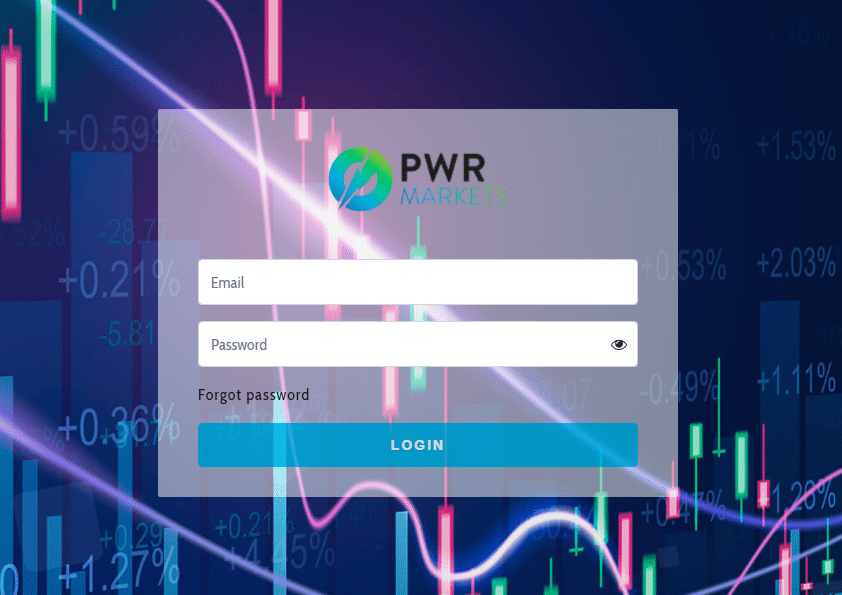 Pwrmarkets Review – Final Verdict
We have finally moved to the ultimate part of our review – is Pwrmarkets broker legit? Immediately after we enter the website, it is easy to detect that something is not right. The broker does not hold any license and while it says, that the company is registered and you can contact the operator, the absence of the regulatory body raises numerous questions regarding the broker's legitimacy. At the same time, the design of the brokerage's website is pretty odd, not to mention the complexity of the navigation. In addition, the information about trading terms and conditions is vague, the minimum deposit is high and MT4/MT5 trading platforms are not supported.
We would recommend every user to abstain from registering on the broker's website, as Pwrmarkets is highly likely a scam, that will create problems. It is better to avoid dealing with this broker and choose the one with a decent reputation, license, and clear trading terms and conditions.