Review of T1Markets – How does this broker work?
Forex trading is a very diverse and popular market around the world. According to official data from 2019, the average daily turnover of the Forex market was as much as $5.1 trillion. Because so many people around the world have access to this market, it gets a little hard to find a trustworthy and safe Forex broker.
Every year, new Forex brokers are being established. Each of them is very different from one another, offering investors of different needs services of Forex trading. T1Markets, which is a fairly new Forex broker, was created to offer services to the citizens of the European Union.
While reviewing the T1Markets FX broker, we found that this company is registered in Cyprus and follows the regulatory framework created after the European guidelines. Also, we found that this Forex broker offers more than 300 trading instruments, several account types, and trading platforms that can be used by any type of Forex trader. If you want to learn more about everything that this FX broker offers, follow our detailed review carefully.
What is T1Markets – Regulations & safety
T1Markets is a Forex broker, which was created very recently. This company follows the regulatory framework of the main regulatory agency of Cyprus, Cyprus Securities and Exchange Commission. Since Cyprus is a member of the European Union, it is required to follow the guidelines set out by the MiFID, the Markets in Financial Instruments Directive. By doing so, it offers services of the European level and safety measures that create a safe and secure environment.
Also, there are many principles that this Forex has adopted and strictly follows. T1Markets is a trading name of General Capital Brokers Ltd, the registration number of which is HE345774. The license number of this Forex broker is 333/17 and is registered at 249, 28th October Ave., Lophitis Business Center 1, Mezzanine Off. 3, 3035, Limassol, Cyprus.
While working on the review of T1Markets, we checked the official website of CySEC, which lists all the Forex brokers that own its license. At the official website of CySEC, T1Markets can be seen at the list of the regulated FX brokers.
What is CySEC and how does it work?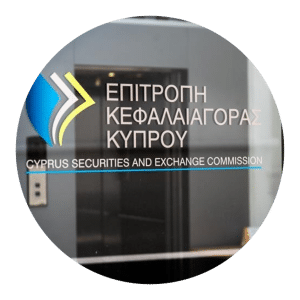 As our review of T1Markets FX broker shows, the Cyprus Securities and Exchange Commission is the main regulatory body of Cyprus, mostly it is referred to as simply CySEC. The regulatory framework of the agency complies with the MiFID financial harmonization law, as we have already noted earlier.
This regulatory body was established in 2001, and over the years, it has changed the way it regulates the financial sectors a lot. For many years, many people avoided FX brokers that were registered with CySEC because of the challenges that it had. However, over the last few years, this regulatory body was able to overcome the challenges by adopting new regulations and updating the regulatory guidelines altogether.
CySEC is responsible to supervise and control the operation of financial companies in the country, it grants licenses to investment firms and imposes sanctions in case something is not done right.
Now, the minimum capital requirement has been increased significantly, and all of the brokers that own a license from this regulatory agency should maintain this minimum capital at all times.
Investor Compensation Fund
According to the local regulatory framework, this Forex broker is required to make sure that every single investor of the broker is registered at the Investor Compensation Fund. Thanks to this, no matter what goes wrong, the investors will have the opportunity to make sure that they and their funds are staying safe.
With the help of this fund, if a broker files for bankruptcy, the investors and clients of the brokers will have the ability to get their funds back. They can file for compensation for as much as 20,000 Euros. This practice has been used in other parts of the world as well, for example, FCA of the UK has very much the same service for their clients, which has been proved to be very successful.
Know Your Customer policy
Our review of T1Markets showed that this broker very strictly follows the KYC policy. With the help of this, the broker is able to know exactly who is trading with them. This policy is creating an even and equal environment for investors. Although it might take the registration procedure a little longer, it guarantees that the broker can fight against money laundering and other scams like it more successfully.
Is T1Markets a legit Forex broker?
Our review of this broker proves that T1Markets is a legit Forex broker offering clients security and transparency. This Forex broker has worked very hard to make sure to create an equal and useful environment for every single one of its users and as a result of hard work and dedication, it managed to do so.
How to get started with T1Markets – Account types, Deposits, etc
Before you start trading with this Forex broker, there are several things that you must know about. First fo all, you should know that this Forex broker offers three major account types, which are
Silver Account
Gold Account
Platinum Account
In addition to these three, the broker also offers a Professional account type for the most experienced investors and a Swap-Free account for Muslim traders. All of the account types are very different from one another and are created for different types of Forex traders. They are intended to make the platform as diverse as possible. So, read more of our review of T1Markets to find the account types that fit all of your needs.

Silver Account – Trade Forex with the leverage of 1:200
Silver account is something that can be a perfect choice for beginner Forex traders. With this account type, you can trade more than several hundreds of trading instruments and use tools and analytics that can make Forex trading a lot easier. This account can be created in just a few easy steps. However, keep in mind that trading with such high leverage is associated with huge risks, especially when you are doing so without knowing much about Forex trading. We would recommend starting trading with lower leverage and increase it over time as you get more experience.
The spreads for the Silver account users stand at 0.07, which is considered to be pretty low. Also, there are no commissions for Silver account users when it comes to deposits.
Gold Account – High leverage, Low spreads
Gold account is perfect for intermediate Forex traders, who have already learned some information about Forex trading and want to try out trading with higher risks. Our T1Markets review shows that the leverage for this account type can get as high as 1:400, and the spreads are as low as 0.05. There are no commissions for deposits with this account type either, and there are many payment methods available for investors.
Platinum Account – Get most out of the trading
Platinum Account is a perfect choice for those who have learned enough about Forex trading. Experienced Forex traders can enjoy currency trading with very high leverage, which can get as high as 1:500. Also, the spreads are very low, standing at just 0.03, and there are no commissions or fees for deposits.
Professional account for the most experienced traders
A professional account is a perfect choice for those who are looking for the best Forex trading experience. If you are a Forex trading expert, this account will offer you a great experience of trading. With this type of account, investors can boost their account and use reduced margins, boost leverage, enjoy exclusive benefits of loyalty programs, and more than 300 available trading assets. Using this type of account will however deprive traders of the protection given to retail customers.
T1Market's Islamic Account
As we reviewed T1Markets, we found that this Forex broker offers its clients an Islamic Account. We were very glad to see that because it means that this Forex broker is trying to very inclusive. Islamic Account is a halal trading account that is created for people who want to respect their beliefs. In the Quran, according to Sharia law, people are prohibited to accumulate any interest. This account is also known as a swap-free account, which means that traders using this account will not pay or receive any type of interest rate.
Generally, the swap fee is charged when investors keep their positions open overnight. Forex swap in other words is the interest rate differential between the two currencies of the pair investors are trading, it is calculated according to whether your position is long or short.
How to create a trading account at T1Markets?
Creating a live trading account is a very simple thing to do at T1Markets. The broker follows the KYC policy, which means that there will be some personal questions that you will have to answer, also, you will have to provide accurate documentation about yourself for verification.
The procedure is very similar to what you would see with other Forex brokers, there is nothing hard about it, and it can be done under a few minutes.
Deposit funds and start trading
After you have chosen which account type to use and created it, now it is time for you to make your first payments. Depositing funds at this broker is very easy. As our T1Markest Forex broker review shows, there are many options that investors have when it comes to payments.
You can make your life easier by depositing funds via online payment methods or use more traditional methods like Debit/Credit cards such as Visa and Mastercard or direct bank transfers. Because there are so many available payment methods for the clients of this Forex broker, it is very easy to find something that fits your needs.

Trading instruments of T1Markets
Trading instruments are one of the most important parts of Forex trading. There are more than 300 available trading instruments at T1Markets, which creates a very diverse and interesting market for every type of Forex trader. You can trade many assets with T1Markets, such as:
Forex
Commodities
Indices
Crypto
Metals
Stocks
Below, we will talk about each of these trading assets in more detail to help you find the one that works for you.
Forex trading at T1Markets – trade more than 45 currency pairs
Forex trading is one of the biggest markets around the world. According to official data, the average daily turnover of the Forex market in 2019 was as much as $5.1 trillion, which is a huge number. At T1Markets, there are more than 45 currency pairs available for investors. You can choose anything between Major, Minor, and Exotic currency pairs while investing in this market at T1Markets.
As our T1Markets review shows, FX traders can use as much leverage as 1:500. However, keep in mind that this is very high and if you are not absolutely sure about it you should not use this high leverage. If you end up doing so, you are under a great risk of losing more money than you used to start trading.
T1Markets also offers many tools and analytics that you can use to make trading a lot more enjoyable and easier.
Commodities – One of the oldest instruments
Commodities trading has been around for a very long time now. It has always been a very active part of our everyday lives and it does not seem to be going anywhere. Commodities can be divided into two major categories:
Soft commodities
Hard commodities
Soft commodities are the ones that are the result of agricultural activities, such as coffee, soy, cocoa, and many others. Hard commodities are gold, copper, oil, gas, and many others. In total, you can trade more than 20 commodities at T1Markets with leverage of 1:125.
Trade indices of leading companies at T1Markets
Our T1Markets review shows that there are many indices available for trading at this Forex broker. While investing in Indices, you are trading a group of stocks that make up an index. In most cases, it is produced from selected stock prices, and in recent years it has become something that many people enjoy. There are more than 20 indices available at T1Markets for investors.
Crypto trading is getting very popular
Today the cryptocurrency market represents one of the finance world's most talked-about markets. T1Markets supports more than 30 cryptocurrencies, and it is very easy to trade the CFDs of these cryptos. By trading crypto at the T1Markets, you don't have to invest directly in the bitcoin or any other cryptocurrency, instead, you'd use CFDs to trade it. You can trade crypto at T1Markets with leverage of 1:2.
Precious metals trading at T1Markets
Trading precious metals has always been very popular and at T1Markets you can trade many of them. The main reason why precious metals are so popular is that they are offering investors safety, the prices of them rarely change and they are known in the world of finance as a safe haven, this is especially true for Gold. There are more than 20 commodity assets of metals available at T1Markets, and you can trade them with 1:125 leverage.

Stocks trading – Invest in some of the biggest company stocks at T1Markets
Our review of T1Markets shows that the broker offers investors the opportunity to trade stocks of some of the world's biggest companies, including companies such as Apple, Sony, Microsoft, and many others. In total, this Forex broker has more than 45 stocks available. You can trade stocks with leverage of 1:10.
Trading Platforms of T1Markets
When it comes to Forex trading, one of the most important things that you should look for is a well-developed and useful trading platform. There are many trading platforms available around the world, but not all of them are equally popular. One of the most used trading platforms in the Forex world is MetaTrader4, which was developed by a Russian company called MetaQuotes in 2005, 15 years ago.
Over the years, it has become very popular and now, more than 90 percent of all Forex brokers use this platform. At T1Markets, you can use WebTrader, which basically is an online version of MT4. With the help of WebTrader, you will have access to a huge trading market, will enjoy great execution, and many more.
WebTrader can be used directly from the browser, and there is no need of downloading it. All you need to use WebTrader is to have a PC that is connected to the internet and functioning internet browser. The WebTrader is very easy to use and is known to be very user-friendly.
Trade Forex with your phone at T1Markets
While reviewing Forex broker T1Markets, we found that this Forex broker has created versions of its platform for mobile phone users. Thanks to this offering, investors can trade Forex with their own mobile phones wherever they are. It is especially useful for those who are always on the go since they will have the ability to trade Forex any time of the day no matter where they are.
Customer Support Team of T1Markets – is it any good?
When you are trading Forex, you need to be sure that no matter what happens, you are always able to connect with the customer support team so that they can give the help that you need at any time of the day. There are several ways you can get in touch with the customer support team, including:
Live Chat
Phone Number – +80040408888
Email – Support@t1markets.com
The customer support team of T1Markets is very professional and helpful. The best part about it is that it is available in different languages so that citizens of different countries in Europe can get the help that they need easier. Also, they are very fast when it comes to replying.
In addition, the website of the broker is also very useful. The information there is divided into a very logical manner so that everyone can find something that they are looking for. The design is also very good and it looks very professional.
Should you trade with the T1Markets FX broker?
We recommended trading with this Forex broker because it has managed to create a very good environment for Forex traders. There are many opportunities for investors here and it can be very useful for any type of Forex trader, no matter they are beginners or professional investors.
With the help of several account types, the broker makes sure that everyone can find something that they are looking for. Because of this and many other reasons, we absolutely recommend trading with T1Markets.
0

out of

5

based on

0

reviews.
Overall rating: