TMGM review : More than meets the eye

TMGM is an Australian-based forex brokerage firm that was founded in the year 2013. Relatively speaking the site has garnered mixed reviews over the year. We have done full research about the platform and now will discuss all the general and additional information about this company.
The site seems to be qualified, they have two distinctive licenses. One of them is from ASIC  and the other is from VFSC. in this regard the site seems to be functional. The minimum deposit on the site is $100, which is an industry-standard. As for the maximum leverage ratio, it is 1:500. Spreads on the other hand start from 0.0 pips.
Over 15 thousand trading instruments are at one's disposal on the TMGM site. including many popular asset types. One can start trading with currency pairs, shares, precious metals, energies, and indices.
Regarding the trading software, the firm offers both Metatrader4 and Metatrader5. additionally, they also provide their clientele with IRESS  which is yet another popular and reputable trading platform. This means that there are specifically  IRESS based accounts.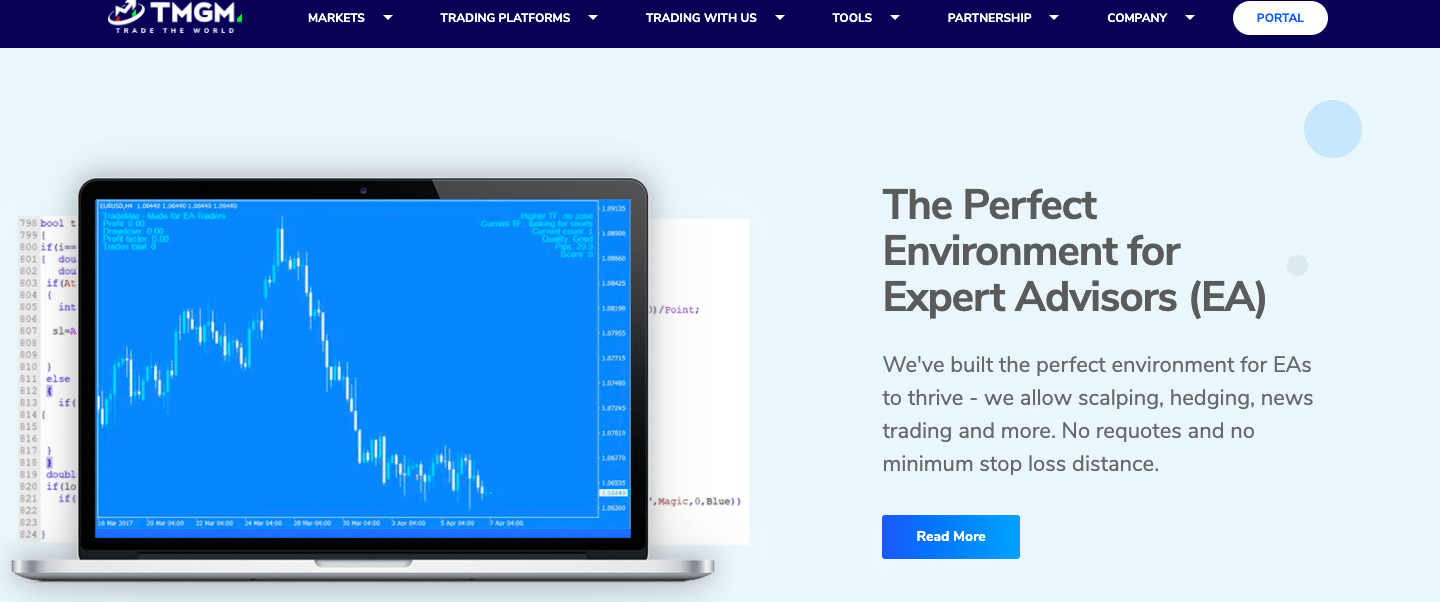 License and Security – Is TMGM Legit?
This Australian-based broker has a local license which is issued by the Australian Securities and Investments Commission. Having a local regulatory body monitoring the firm is a great factor. TMGM  serves traders from other jurisdictions as well. It is an international brokerage firm therefore to properly function as one, they need to have a valid internationally acclaimed license.
We can surely say that the firm is also regulated and monitored by the Vanuatu Financial Services Commission. regarding the legitimacy of the platform, we can safely assume the fact that the company is following all the guidelines made by the respective regulatory authorities.
As for the security measures of the site, the firm likes to imply that they have 100% security of funds and personal data. This notion withstands as the site is safeguarded with SSL encryption. Additionally, a two-factor authentification process is in place for all of the user's accounts, no matter the account type.
TMGM Review – Trading Features
A forex broker is only as good as its defying features which include many tools and additional factors. In this section of our review, we will give you extensive information on all of the important trading tools like the available leverage and spread on the site. We will also discuss the promotional offers that the site has for its consumers.
Account Types
In total there are five different types of trading accounts available on the site. Two of them are for traders who use MT4 and MT5 and the other three are only for the traders who prefer to use IRESS as their primary trading platform.
Regular Account Types
MetaTrader is a great piece of software that is widely used in the industry and is definitely a favorite for some traders. MGTM has two types of accounts for individuals who use it on a daily basis.  Regular accounts include the Edge and Classic account types. which are practically identical with few distinctions.
For both of the account types, the minimum depositing amount is $100 and the minimum lot size is 0.01. it's important to mention that there are no commission fees when depositing on these account types which also get an expert advisor free of charge.  Additionally, hedging and scalping are allowed on both Edge and Classic accounts. The stop-out levels are  40 5 for both of the accounts. Available Markets for these accounts include 46 currency pairs, six commodities, and ten indices. Available base currencies are USD, EUR, GBP, AUD, NZD, CAD.
The few differences that these accounts do have is the fact that Swap free or otherwise referred to as Islamic accounts are only available for Edge account type users. The commission per lot is different for both of these account types. With the Edge account, it is $3.5 and with the classic account, it is $0.0. Another big difference is the available spreads.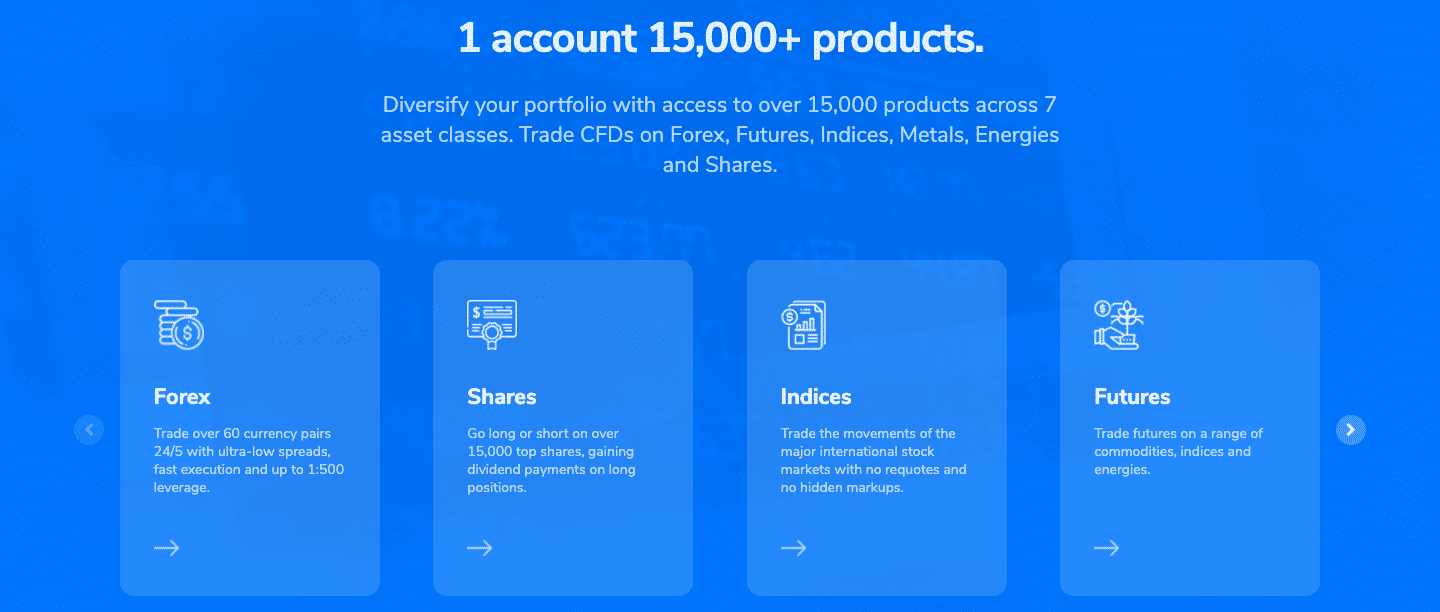 IRESS Account Types
IRESS  is the name of the other reputable and favored trading platform, that the site offers. In fact, it is so popular among traders that one can find three distinctive account types specifically designed for individuals who prefer to use IRESS as primary trading software.
IRESS account options include standard, premium, and gold titles. These accounts offer more functionality and are great for multi-asset trading.
With the standard account, there is a platform fee of $35 to $45 per month. But they can be waived if one places at least ten trades during the month. also, a data Fee is a charge with every exchange one makes. Commission rates and charges vary by asset type.
With the Premium and Gold accounts, there isn't a platform fee to pay per month. however if one doesn't make any trades during this period then one will be charged.  A data Fee is charged with every exchange one makes but they can be waived if one places at least ten trades during the month. Commission rates and charges vary by asset type. The one main distinction is the minimum depositing requirement for each IRESS account type. The gold account minimum deposit is five times higher than for the premium account.
leverage
Leverage is an important trading tool for any type of trader. It's the first thing both novice and experienced traders look at when exploring a new forex broker site. The maximum leverage ratio available on the site is 1:500. Both Edge and Classic account users have access to this leverage ratio. They can reap the benefits of a regulated and legitimate leverage amount.
Spreads
The Edge account offers a raw spread starting from 0.0 pips.  one has to pay an additional $7 per round turn. The classic account on the other hand has variable spreads that start from $1.0 pips. Unlike the edge account, there aren't any commissions for per round turn.
The Minimum Deposit
The minimum depositing amount for regular accounts is $100 which encompasses the edge and classic account types. IRESS accounts have drastically bigger requirements for a minimum depositing amount.
The minimum deposit for a Standard IRESS account is $5,000
The minimum deposit for a Premium IRESS account is $10,000
The minimum deposit for a Gold IRESS account is $50,o00
Promotional initiatives
A $50 no deposit bonus was available on the platform, however, due to market analysis and rebranding it had been concluded to be not favorable among the users of the site. This is the firm's explanation as of now why there are not any promotional offers on the site.  TMGM has opted for bonuses for sponsorships with the Australian open 2022 for tennis. Additionally, the site also has made a new  HUBx tool for its users. Even though all of these initiatives seem to be interesting and great for marketing it's no reason to completely forget about the bonuses as they are a crucial part of the trading experience.

TMGM Review – Final Verdict
Overall, we have concluded that when compared to its competitors, the site's promised features and promotional offers are substandard and do not meet industry standards in few aspects. The site seems to be following the strict guidelines of the regulatory bodies. The leverages and spreads are constructed in all legality. However, there is more than meets the eye when it comes to TMGM brokerage firms.
We can't find any aesthetic faults on the site as it runs very smoothly and unlike some counterparts, the written content is clear enough to understand but not as transparent as the site like you to believe it is.
On the site, in the bottom right corner of one's window, there is a Live Chat. After completing investigations and utilizing it firsthand, we can confidently state that it is unmistakably a bot and that even if you do receive a response, it will take much too long. Additionally, this widget requires you to provide not only your mail but also additional information about yourself like a mobile number. This is a fault that needs urgent attention from the company. As it is a crucial feature that potential traders use.
We had to wait up to thirty minutes simply to get basic site information clarified. When asked for details about certain aspects of the firm, our research team didn't even get an answer.  For a company with so many initiatives, they seem to be lacking any sort of educational material. One can barely find an FAQ section on the site. Which, while it should be very informative and easy to understand, is neither of those things. They're not up to par and don't provide straightforward answers. In fact, the written content in the platform's FAQ section is no less simple to comprehend than the bonus scheme, which, as we've already discussed, has numerous flaws.
All in all, we don't recommend any of our readers to do business with MGTM, even though they are regulated they seem to care less about the favorability of their consumers.