TNFX review – take a glance at the brokerage

TNFX is a financial service provider that claims to be located and licensed in the jurisdictions of St.Vincent and Grenadines. According to our TNFX review, the brokerage comes across as shady due to multiple reasons for unverified licensing and regulatory compliance due to the fact that St.Vincent and Grenadines do not regulate Forex brokerages.
The company also claims to be licensed in Cyprus, but there is absolutely no evidence of the required documentation. TNFX also seems to be focused on the Middle Eastern market due to their upcoming events and the parent company is located in Dubai, however, much as you'd guess there is no evidence of a DFSA license as well, which is essential for operating a financial company in Dubai.
Due to these contradictions in terms of legal documentation our review has deemed TNFX scam to be a definite possibility, based on which we do not recommend the brokerage whatsoever. It doesn't matter if you're a beginner or a veteran, scams can happen to anyone of us, and TNFX is most certainly a trap.
But what if the company wasn't such an obvious sham? Would it be worth to trade with them then? Well, not really. But before we discuss their trading conditions, let's look at the evidence we have in regards to legal documentation.
TNFX scam is real because of regulation
As already mentioned TNFX Forex brokerage claims to be located and licensed in St.Vincent and Grenadines, which in itself is a major contradiction to their claims of being a trustworthy company.
Many scams have also used the names of St.Vincent and Grenadines, only to disappear within months of scamming several customers and re-emerge as rebranded entities. TNFX is likely the reincarnation of a previous scam brand which was identified and forced into hiding.

The main argument that we have about TNFX fraud is that St.Vincent and Grenadines' Financial Service Authority, the local financial regulator, has stated that they do not govern Forex brokerages located in the country, and therefore cannot provide any sort of guarantee that customers will be treated fairly and according to international standards.
This has led many trustworthy brokers to withdraw from the region, but due to the cheap operational costs, many scammers have remained.
It takes only a few seconds to go to the FSA website and search TNFX only to come up empty-handed as there are only a few companies in the licensed list of the regulator.
Claiming the Dubai market without Dubai regulation
Another "funny" detail we noticed with TNFX was when they were trying to convince readers in their legitimacy and trustworthiness, which should be said that is a clear indication that they're a scam.
Nevertheless, had they not focused on this aspect so hard, we'd never have noticed that they also claim to be the subsidiary of a Dubai registered company. They've also announced an event in Dubai on the 2nd of August.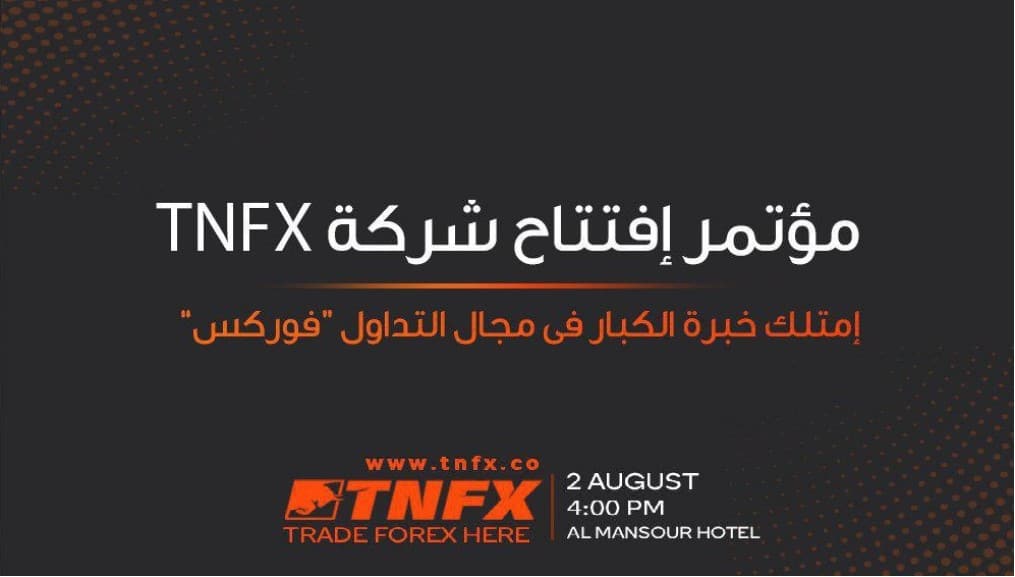 As already mentioned TNFX fraud can be identified if we use only this Dubai information. You may already know that operational license for an FX brokerage in this region is handed out by the Dubai Financial Services Authority, which is nowhere to be seen on the broker's website.
But let's now deliver on the promise of discussing the broker's trading conditions and rating it without acknowledging all the licensing issues.
Is TNFX worth it without the scam controversy?
The simplest answer we can provide is that no, it's not even worth it without the whole scam argument. The conditions offered by TNFX Forex broker pale in comparison to other legitimate offshore companies.
The maximum leverage is 1:400 when there are options for 1:1000. The minimum deposit is $300 when there are options for $10. The spread is 1.3 pips when there are options for 0.5 pips.
Overall TNFX, even without the scam label is nothing but a below-average offshore Forex brokerage that isn't worth the price tag it carries. One of the broker's three available trading accounts has a minimum deposit of $50,000 which is completely out of proportion, no matter how experienced of a trader you may be, depositing $50,000 in a single go is a huge commitment, especially on a brokerage that doesn't hold and rewards and has at least one person calling it a scam.
Is TNFX legit?
The answer to this question should be obvious by now, TNFX scam is pretty obvious even when we look at it from the simplest of perspectives. The broker's desperation of convincing website visitors in their legitimacy and the lie of holding an FSA license is more than enough to brand it a shady broker and a company worth avoiding.