Trade Capital broker review

In order to succeed in the Forex market, one of the key components is finding a good Forex broker. However, the search can be a difficult one as there are very many Forex brokers, hundreds in fact. The story gets worse when you consider that there are just as many bad eggs as there are good ones, and one example of the former is the Trade Capital scam. This is a new name in the Forex industry, but we recommend avoiding this broker as they appear to be very clearly running a scam. In this Trade Capital review, you are going to learn what makes this particular broker untrustworthy. Besides, you are also going to see how to conduct a proper Forex broker review as you search for a reliable broker. With these lessons, you shall be able to avoid any other scams you encounter in future and increase your chances of finding a legitimate broker.
Why is Trade Capital a scam?
Since the retail Forex market is mainly an online business, most of the information regarding any broker will come from the internet. In this post, we carefully did a Trade Capital website review to find out as much as we could about the company itself. That proved very difficult because the website itself is very clunky and difficult to navigate. That right there was the first clue that something wasn't right with Trade Capital as already mentioned, the retail Forex market is online based, meaning that any serious company makes an effort to improve their online presence. In the case of Trade Capital, though, they did not illustrate this effort. Instead, their website seems to be very quickly and shoddily done by an amateur or just a free website template. You can try to navigate the website yourself and see how this is manifested in many areas. The overall design means that the company is not really serious about their products, and may perhaps be just out to scam people of their money.

If you do manage to suffer through the mess they call a website, that's when you find more evidence of the Trade Capital scam. At the very bottom of the homepage is information about the company itself. Apparently, the parent company behind the Trade Capital brand name is trade Capital Investments Ltd., which is said to be based in Switzerland. As you know, the Swiss Financial Market Supervisory Authority (FINMA) is one of the world's best financial regulators. However, Trade Capital is not actually registered or licensed by FINMA. In fact, there was no mention of a license number from FINMA or any other financial regulator anywhere on the website. It would therefore appear that Trade Capital is not regulated at all by a financial regulator. Furthermore, it is impossible to ascertain whether the address provided on their website is true or not.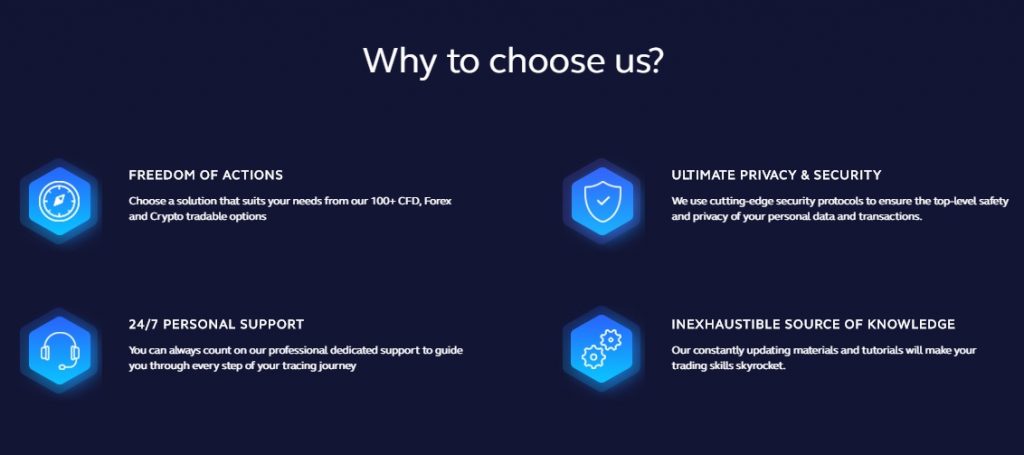 The fact that they are not regulated is in itself a red flag. Without financial regulator, it means that there is no authority monitoring the activities of Trade Capital, and they can engage in unscrupulous activities. To learn if this is true, look through the very few Trade Capital reviews that can be found online. There wasn't a single positive review backing up the company's services, which should tell you that the company is definitely running a scam. Most of the company's former clients complain that the broker would not process their withdrawal requests at all, and that they would block any accounts where the owner was threatening to take legal action. That is just what you might expect from such an unregulated broker, and this Trade Capital review proves it.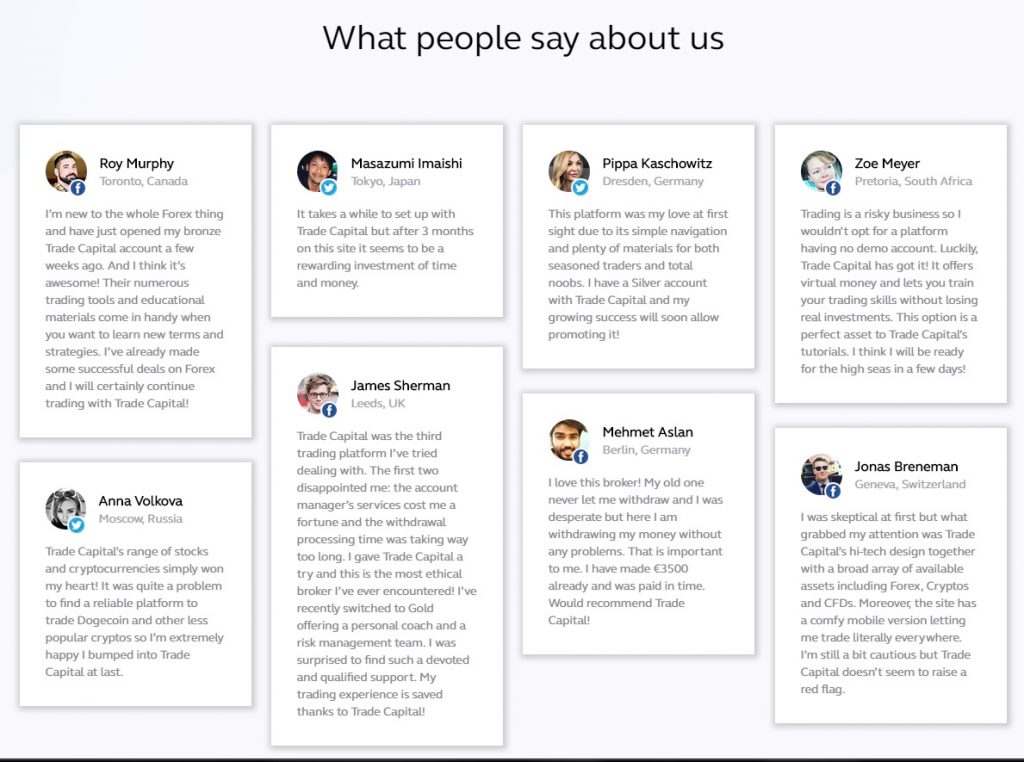 Finally, we can find the answer to the question is Trade Capital legit? That is a resounding 'no' as all signs point to this conclusion. From the company's unknown structure or parent company to the lack of a license, these all show that Trade Capital cannot be trusted to hold someone's money. If you are reading this because you thought about joining this company, do not look back but keep looking for better options. There are many others out there who would help you actually enjoy trading the Forex markets, but definitely not these guys.