Catena Media expands into Financial Partners area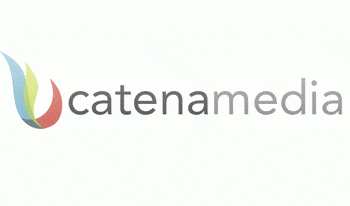 The recent growth of the Catena Media has shown that the company does not stop its expansion on a global scale. Catena Media was launched in 2012 and within just 3 years managed to be one of the most powerful performance marketing companies in the world. The latest acquisitions prove the strong position and value of Catena Media on the international market.
The history of the Catena Media
The company has started its expansion strategy in 2013. Their first big acquisition took place in October 2014, when Catena Media purchased Finix Invest. In 2015 the company acquired eight companies in Belgium, Netherlands, and the UK. Spreading the range on a global scale, Catena Media has strengthened its position on the market and became the leader of online lead generation companies.
The reported revenues after the first quarter of 2017 show a 104% growth compared to the previous year, with the revenue income standing at 15.2 million euro. Catena Media is the main lead generator for some of the top online casinos and biggest names in the online gaming industry, like 888 Casino, Unibet, StarGames, Betsson, LeoVegas, and more.
The newest purchase
The latest acquisition of Catena Media was a huge step toward the Asian market. A few months ago, the company has set an agreement of acquiring assets of one of the biggest online casinos in Japan. Costs of this operation are estimated to be about 5.5 million dollars, however, the whole amount was separated into two parts, with 4 million dollars to be paid when the assets would be transferred and the remaining 1.5 million six months after the transaction.
The transaction agreement includes three full-time employees and four freelance journalists being transferred to Catena Media. Robert Andersson, the CEO of Catena Media, admits that this move was a part of the company's global expansion plan and was just a first step in its Asian expansion.
A giant on the market
According to our findings, Catena Media might be a relatively young company, but it definitely has found its way in worldwide markets. Earlier this year they have acquired Bettingpro.com and its related affiliate assets, like footballtips.com, bettingpro.com.au, freespins.com, livetennis.com, and racintips.com. The Bettingpro.com transaction was worth 18.3 million dollars and the payment was divided similar to the later purchase, with 15.7 million dollars paid after the transaction has been made and remaining 2.6 million paid 6 months after the transaction.
It is interesting to see how a company build by two childhood friends and based on a hobby, can turn into a world famous enterprise within just a few years. The success of Catena Media is a great example of how hard work, a smart strategy, and good investments can pay off on an incredible scale.
By Gerard
More content by Gerard