Hot Forex Fast and Glorious Competition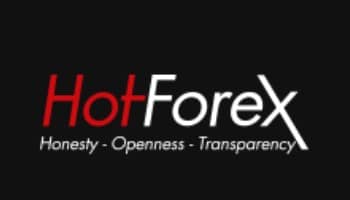 Hot Forex Fast and Glorious Competition is that special and big Forex contest you have been looking for in a while. It starts on the 1st of September and runs till 20th of November, so you get to enjoy almost 3 months of some great & competitive trading.
HotForex Contest Description
This September you can participate in one of the best real FX contests we have seen so far. With Hot Forex Fast and Glorious Competition you can get a slice of the generous $10,000 prize pool, and the best news are that there are no strings attached to the prize money. In other words, once you have scored a first place in this Hot Forex tournament, you can freely withdraw your prize of $4,000. No trading volume completion is required, no minimum amount of trades, no extra deposits – the prize money are simply yours. Sounds exciting? Let's find out more.
Hot Forex Championship Prizes
This contest promises to pay $10,000 in prizes, and the distribution of these funds is explained below. You may think that getting into top6 is a hard task, but wait till you see some rules of this contest, they are show right after the prize pool.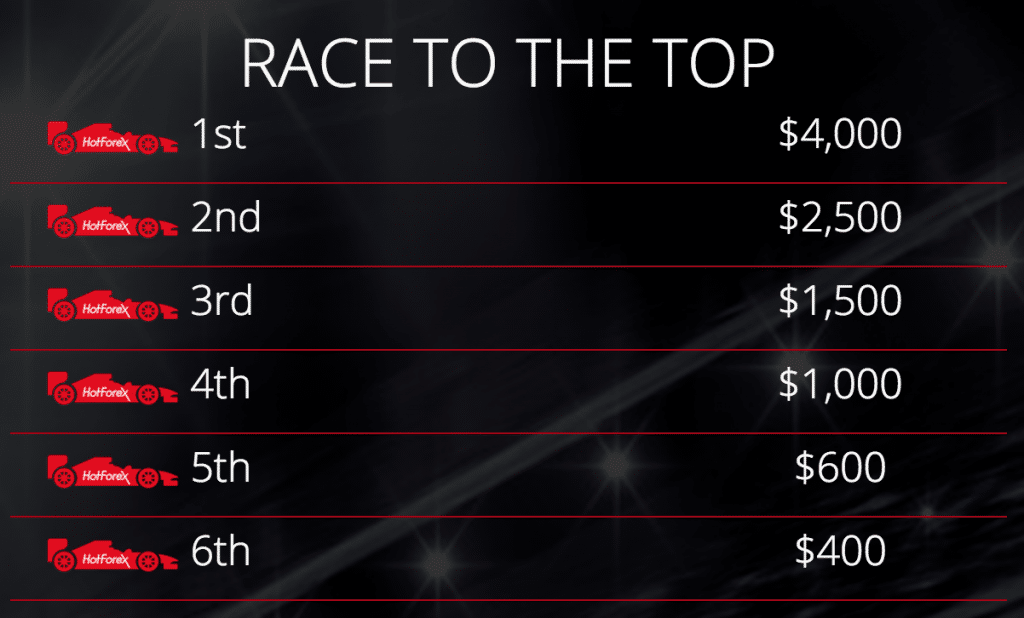 The first place in the cost is granted a total of 40% from the prize pool, or $4,000 in cash.
Second contests will get 25% or $2,500 USD.
Third place will be rewarded with $1,500
Fourth place will be paid $1,000
5th and 6th contests will get $600 and $400 accordingly
HotForex Tournament Participation
So, you are probably wondering how you can join this contest? First of all, you have to have a funded account with this broker. To do this, you would need to open an account, verify your ID and deposit at least 100 USD to be eligible for the participation. There is no limitation on the amount of accounts that can participate in the HotForex Fast and Glorious Competition, you may open and fund as many accounts as you wish.
Also, it is possible to trade with a flexible account size, as long as your account is larger than 100 USD. In other words, you can participate in this contest with as little as 100 USD or with 1,000,000 USD, and in both of the cases you have equal chances of scoring the first place.
Winning Hot Forex Contest
How to win this contest? The winner is selected using the HotForex Fast and Glorious Percentage Return which is calculated by dividing the total profit by the total amount of deposits.
HotForex Contest % Return = Profit / Total Deposits
Let's exemplify here. Imagine that Trader 1 has only opened 1 account with a deposit of 100 USD. Trader 2 has opened 3 accounts with deposits of $100, $750 and $1,150. While Trader 1 has achieved a profit of 500 USD, Trader 2 has lost all the money in his first and second accounts, but made a profit of $3,000 on his last account.
This way % Return of Trader 1 will be 500 / 100 = 5.
This value for Trader 2 will be 3,000 / 100+750+1,150 = 1.5
This is why a Trader 1 will be placed much higher than Trader 2 in the rating table, even though Trader 2 has achieved more profit in terms of money.
HotForex Contest Tips
ForexTradingBonus experts would recommend to participate in this contest if you are already trading with HotForex. Otherwise, we would advice start too, but only with a low deposit, $200-$300 USD should be enough. Keep in mind that if you have blown your account, it is best to avoid redepositing, as your chances of winning will be smaller, although this would still keep you in the game.