Crypto regulation around the world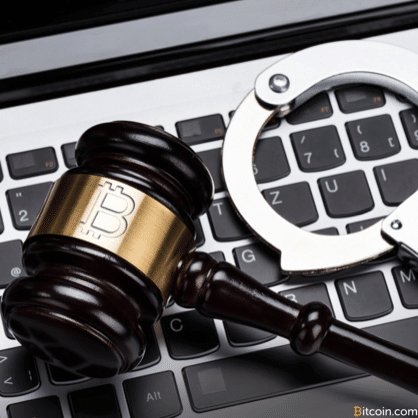 Cryptocurrency is a decentralized currency which is not issued nor controlled by any government. This digital currency is seen by many as an alternative to fiat currency. As you can imagine, governments around the world are not wholly comfortable with the idea that money should be controlled by hands other than those which have been doing so for eons. 2017 was definitely when ICOs took over. Well, 2018 is the year when governments are looking for ways to control and regulate the digital currency market. Many countries are cautious about the currency. Others are welcoming it while others fighting it fiercely.
Cryptocurrency regulation in the UK
Even though the European Union and the U.K are supposed to part ways in early 2019, both are united when it comes to cryptocurrency regulations. The U.K Treasury and the EU have agreed to make plans which will end the anonymity of cryptocurrency traders. According to nyecasino.ninja, the move by EU and the UK is meant to end and prevent anti-money laundering and tax evasion.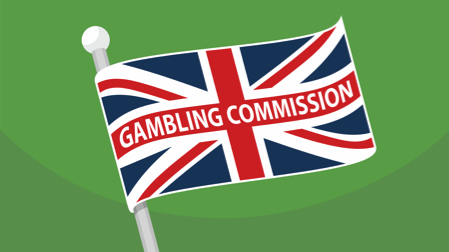 In the United Kingdom, the United Kingdom Gambling Commission (UKGC) is the body mandated with the role of overseeing the licensing and regulations of online gambling and casino operations. In 2016, the Gambling Commission, as UKGC is commonly referred, issued a statement saying that it would allow casinos to accept Bitcoin as a method of payment. Any gambling operator that wishes to operate in the UK market still requires a UK license. It will be interesting to see how UKGC will handle the Bitcoin issue given that the cryptocurrency is set on the premise that the users and owners of the currency remain anonymous.
Regulations in the United States
In the U.S, there are different agencies which issue rules and orders regarding cryptocurrency. In 2017, for example, Securities and Exchange Commission (SEC) warned investors of putting their money in crypto coins. The commission went ahead and banned several ICOs which it accused of being fraudulent and illegal. It also hinted on the need for greater cryptocurrency regulation. It is due to the pressure from SEC and other government bodies that giant businesses such as Facebook Google banned all cryptocurrency related ads on their platforms earlier in 2018.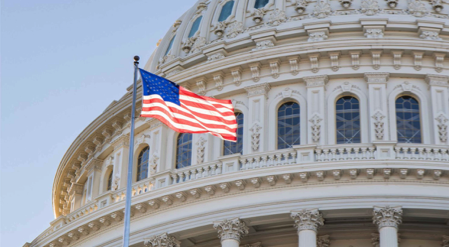 The Commodity Futures Trading Commission (CFTC) allowed Bitcoin derivatives to be listed on CME and CBOE towards the end of 2017. But it seems this is the farthest the government is willing to embrace cryptocurrency. In January 2018, Secretary of the Treasury, Steve Mnuchin said that he and other regulators were looking into the possibility that money-laundering activities were being done using digital currency. The Secretary added that the Financial Stability Oversight Council (FSOC) was looking forward to working with G20 to prevent Bitcoin from becoming a digital equivalent of a 'Swiss bank account'. On January 25th, 2018 the Secretary defended his stance at the World Economic Forum saying that his main focus on cryptos was that they aren't used for illicit activities. Until all regulatory bodies and parties in the US come to a consensus, cryptocurrency will continue being subjected to different regulations and statements from different quarters.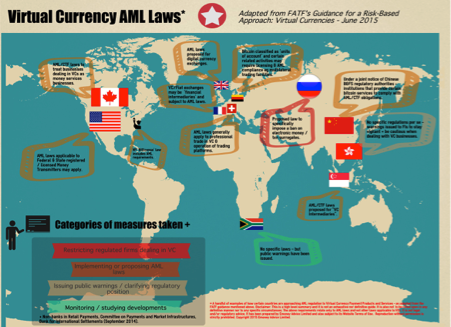 Regulations in China
China can be said to the leading cryptocurrency antagonist. It started with banning ICOs. It followed the ban with an order to a bank to freeze accounts associated with crypto exchanges. This was later followed by kicking out of miners. Miners had flocked to China because of its inexpensive power. Chinese officials intend to block all access to any online platform which offers exchange-like services for cryptos. China's Ministry of Industry and Information Technology, cyberspace administration and the central bank are working together to limit access of cryptocurrency in China. People are still trading Bitcoin and altcoins but in over-the-counter markets. Exchanges have already relocated to Hong Kong.
Regulations in South Korea
Signs that all would not be well in the cryptocurrency market started in January 2017 when the Ministry of Justice announced a plan to shut down all cryptocurrency exchanges. Even though the Ministry was later overruled by the Presidential Office, tough regulations were eventually introduced in January 2018. South Korea's Financial Services Commission said that it would only allow trade in cryptos from real-name bank accounts beginning January 30th, 2018. This allowed banks to comply with their KYC and AML (Anti-money Laundering) obligations.
Regulations in European Union
Warnings about cryptocurrency have come from different quarters in the EU. The European Banking Authority is one of the bodies that have severally warned the public about the associated risks of virtual currencies. In January 2018, the Authority indicated that it would apply anti-money laundering and anti-terrorist financing rules on digital currencies. On January 15th, 2018, The French Minister of the Economy, Bruno Le Maire announced that a group was being created for the sole purposes of regulating virtual currencies in France. Around the same time, Joachim Wuermeling who is a board member of the German Bundesbank called for effective regulation of cryptocurrencies globally.
By Gerard
More content by Gerard