AvaTrade Bonus Review – What are the rewards that broker provides?
AvaTrade is a leading Forex and CFD brokerage company founded in 2006. Since then the broker has grown significantly and now serves hundreds of thousands of clients from every corner of the world. AvaTrade is a brand name under the Ava Group headquartered in Australia. It was one of the major broker companies in the retail CFD and Forex field. Even though AvaTrade has a main headquarter registered in the Republic of Ireland, the broker is authorized and regulated in many different countries and regions including Australia, South Africa, Japan, and the British Virgin Islands. The broker is also licensed in the European Union by the Cyprus Securities and Exchange Commission, as well as in Abu Dhabi by the Financial Services Regulatory Authority.
Since AvaTrade is regulated in the European Union, the broker cannot offer promotions to the clients residing in Europe. However, the promotional campaigns are available outside the region. Since the broker is multi-regulated, some restrictions apply to offering bonus schemes. Therefore, AvaTrade decided to provide different kinds of rewarding programs and systems that escape the regulators' restrictions. We will review all the promotional campaigns and rewards of AvaTrade that are available to clients from all over the world.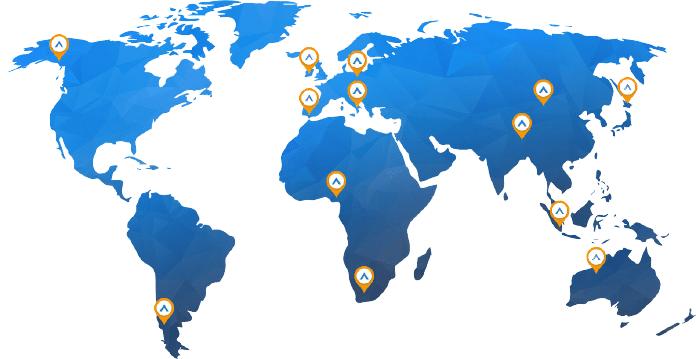 AvaProtect -Protect Your Funds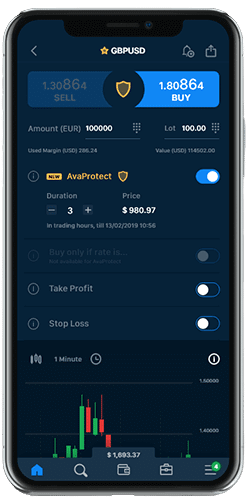 AvaTrade realizes that there is a huge risk in trading Forex for the clients. Therefore, the broker does as much as it can to minimize the risks for its users. Therefore, the company introduced a new tool that further increases the security of the traders' funds. AvaProtect is a new standard in risk reduction, a recent, innovative risk tool. Thanks to the unique features of the tool traders are protected on a specific trade against losses. The maximum amount of loss protection can reach one million dollars in a given time period. AvaProtect tool can be purchased for a modest hedging cost. However, not all trading platforms support AvaProtect. The users have to trade on the proprietary platforms f the broker that is AvaTrade GO and AvaTrade WebTrader. AvaTrade GO can be downloaded from Google Play and Appstore, while WebTrader can be accessed from any browser without the need for installation.
Usually, whenever the market turns against you there is nothing you can do about it. However, with AvaProtect your funds are protected in such cases within the amount of 1 million US dollars. For such periods of a market downturn, the broker will reimburse you all the losses at the end of the protection period. In order to activate the protection you have to follow 5 easy steps:
Open the trading platforms of AvaTrade – either WebTrader or AvaTrade GO
Choose the instrument
Tap on the icon of AvaProtect
Choose the duration of your protection
Check the price and date of expiry
Complete the trade
Secure your traders with AvaProtect
'Refer a Friend' Program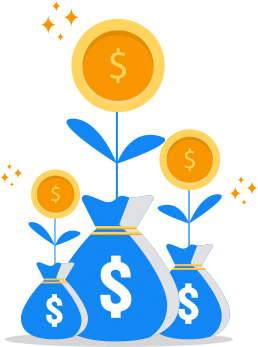 Refer a Friend is another promotional campaign run by AvaTrade broker for its loyal customers. Any trader that is already cooperating with the broker, as well as the new registering clients can participate in the program. It is not a mandatory step to share your experience with others but rather a voluntary rewarding program in case you have enjoyed the services of AvaTrade. Within the program, you can refer your friends, relatives, or connections to register on the platform of broker. As soon as one of your referrals invests with the broker you will receive a commission of up to 250 US dollars.
In order to join the program, you should be a client of AvaTrade. New registering users can also participate in the promotion. You simply log in to your account, find a 'refer a friend' section and copy your personal referral link. Whenever your friends register using your link with the broker and deposit the minimum amount required you become eligible to claim your referral bonus. The bonuses are automatically tracked and transferred to the account balances of the traders. They also receive a notification whenever referrals register and make the deposit.
Referral Program Conditions
There is a simple condition for the referral bonus to work. Your referrals should open a real trading account with AvaTrade, deposit at least 500 US dollars and open 10 or more trades. The bonus amount starts from 50 US dollars and could increase up to 200 US dollars depending on the size of investment of your referral.
| | |
| --- | --- |
| Referral deposit | Your bonus |
| $500 – $2,000 | $50 |
| $2,001 – $5,000 | $100 |
| $5,001 – $10,000 | $150 |
| $10,001 – $20,000 | $200 |
| $20,001 and more | $250 |
New Accounts Promotion EU
New registering users from the European Union will receive access to the exclusive educational pack from AvaTrade. The pack includes daily fundamental and technical analysis videos and blog posts by the broker's Chief Market Analyst. eBooks, webinars, and a wide range of educational articles. Educating and enriching clients is a crucial part of allowing traders to trade with confidence. For this reason, AvaTrade provides a rich collection of training materials including articles, eBooks, and videos. They cover all aspects of trading for beginners and intermediate traders. Within the list of the available eBooks you will find the texts covering the following topics:
Financial Markets explained
Rules of Trading
Trading Strategies
Tips for Successful Trading
AvaTrade educational pack also includes more than 60 tutorial videos on trading platforms, the basics of trading, stock market fundamentals, Forex basics, commodities trading principles, technical analysis and how to implement it, arranging trading plans and etc. You will also find extensive guides on various topics like economic indicators, technical analysis indicators and strategies, online trading strategies, order types and etc.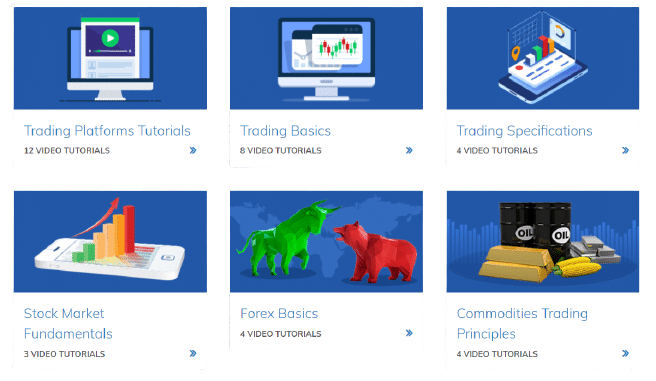 Learn Forex trading with AvaProtect
Islamic Trading Accounts
Even though the Islamic Forex trading concept has been there for quite some time, not many brokers are providing convenient conditions for Muslim traders. However, AvaTrade respects the values of all of its clients and accordingly decides on how to offer the services that suit best the interests of individual clients. With AvaTrade Islamic account you can access CFD markets 24 hours a day. The account also supports a great variety of trading assets including Forex, commodities, shares, ETFs, currency options, bonds, and many more. The standard accounts go against the Riba principles since there are rollover fees applicable to positions open overnight. That is why the broker offers swap-free Islamic accounts for its Muslim clients.
In order to open an Islamic account, first, you will need to verify your identity. You will be required to send all the relevant legal documentation displaying your identity details such as Passport, Identification Document, or Driver's License. Afterward, you will have to fund your account in order to activate it. Finally, you can apply for an Islamic account that is in full compliance with Sharia law. The request will be reviewed and approved within one or two business days by the relevant department.
Professional Trading Account

Professional accounts are extremely convenient accounts for advanced traders that offer numerous benefits which are otherwise not available on Standard accounts due to regulatory restrictions. The Professional account holders will get lower margin requirements, which means that they will have maximum flexibility in leverage – further exceeding the standard broker leverage limit of 1:400. However, not all clients can qualify for Professional accounts. As per the requirements of the regulatory bodies of AvaTrade, the broker should require you to comply with the set of criteria before you are granted access to Pro accounts. You should think in advance whether you really need a professional account or should you try other Forex trading accounts instead.
Firstly, you would need to demonstrate sufficient trading activity for the past 12 months. It means that if you have traded with other brokers you would need to provide a document displaying your transactions that are both significant in size and at an average frequency of 10 per quarter over the previous four quarters. The qualifying markets include OTC derivatives including leveraged CFDs and currency market, as well as spread betting. Secondly, you should have considerable experience in the financial services sector. The broker requires that you have an understanding of the financial sector and transactions and services engaged in. Finally, you would need a trading asset portfolio of more than 500,000 Euros which includes both cash saving and financial instruments. The eligible instruments are shares, derivatives, debt instruments, and cash deposits. This requirement does not recognize the property portfolios or notional values of other leveraged assets.
Why should you choose AvaTrade?
Apart from various promotions discussed above that AvaTrade has prepared for its clients, the broker has an outstanding position in the global trading market. AvaTrade supports ground-breaking trading platforms including the most valuable traditional options of MetaTrader 4 and MetaTrader 5, as well as the innovative and exclusive terminals like AvaSocial and AvaTrade GO. The clients of the broker can enjoy the commission-free trading experience on their mobile phones, within the browser, or desktop. Traders can access thousands of financial instruments from different financial markets with ultra-tight spreads and flexible leverage of 1:400 (maximum). Most importantly, the broker is regulated by numerous financial institutions that guarantee your safety and security of funds with the broker.