CaesarTrade deposit bonus – What does it offer?

CaesarTrade International Limited was a New Zealand-based Forex broker that operated for few years on the market. However, recently the broker has disappeared from the industry. The broker had a number of issues with regulations. First, it claimed that the company was regulated by the Financial Services Provider (FSP), which was an unknown regulator. Then the company moved to the jurisdiction of Seychelles with no regulation whatsoever.
The broker was famous for quite a few unrealistic no deposit and deposit bonus programs. CaesarTrade was offering up to a 10,000 USD bonus with small administrative fees and would otherwise call it a no deposit bonus, which is far from being true. No deposit bonus essentially means that there should be no charges at all. Therefore, we consider CaesarTrade's previous programs to be deposit bonus programs, but even then highly unreliable ones. We strongly recommend that you go for alternative deposit bonus options instead, such as XM 50% deposit bonus, which is currently the best offer available on the market.
The Forex broker is no more operating! Claim XM 50% bonus instead.
Try instead 50% deposit bonus at XM
CaesarTrade deposit bonus terms and conditions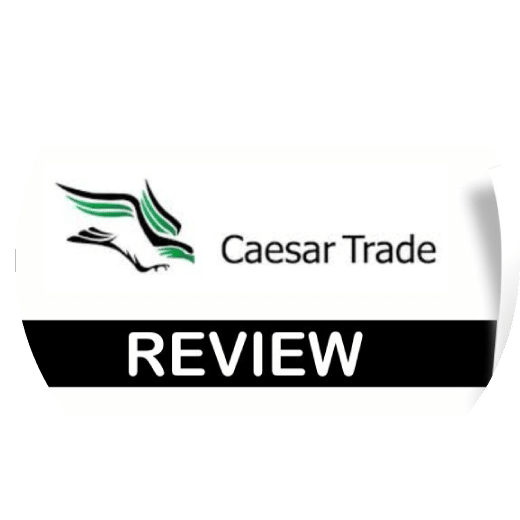 Starting from the beginning, we would recommend you to go to our Forex Deposit Bonus section instead of going for this deal. Firstly, because the brokerage company does not exist anymore. But even if it did, the offers of the broker were highly unreliable. You would not be able to find any deal with good conditions. First of all, the broker used to call its program a no deposit bonus program. Even though there was no deposit requirement, the traders had to pay a service fee which would often exceed the minimum deposits required from other brokers. Paying for service fees is much worse than making a deposit since the deposit will remain on your account and will be available for trading, whereas the service fee does not belong to you. In any case, CaesarTrade offered the worst deposit bonus program with the following conditions:
A service fee of 5.98 USD – a 1,000 USD bonus
A service fee of 25.98 USD – a 5,000 USD bonus
A service fee of 300 USD – a 10,000 USD bonus
A service fee of 1,500 USD – a 50,000 USD bonus
A service fee of 3,000 USD – a 100,000 USD bonus
CaesarTrade deposit bonus Alternative
Apart from the terrible bonus terms and conditions and a huge lie that the program was based on, the broker had a very bad reputation on the market. What would we recommend to take instead? If you won't get a nice addition to your deposit and not be in danger of not getting your profits – we would recommend you to take a deal from XM and never look back. This deal will boost you by an extra 50%+20% of your deposit and will keep your funds safe. Remember, there is nothing better in Forex than trading with a reliable broker that cares about your safety.
FAQs on CaesarTrade deposit bonus