MultiubankFX Deposit Bonus Review – Should you try it?

Multibank FX is one of the leading online Forex trading platforms. They have received numerous awards for their work and care, so it should not be surprising that they offer an attractive deposit bonus. Upon registration and initial deposit, you will receive a 100% deposit match of up to $50,000!
This Forex broker offers many advantages to all types of traders such as high leverage, negative balance protection, transparency of the market, and more. The bonus is only one of the huge pluses of the platform, especially that it is a 100% match for any deposit, so you have a chance to double up your account to up to $50,000. However, we are a bit concerned regarding the terms and conditions for the reception of the bonus, as well as the withdrawal possibilities. Read full details in our MultiubankFX deposit bonus review. For a simpler experience, we suggest trading with XM Forex broker's 50% deposit bonus.
Start trading with 50% deposit bonus at XM
Multibank FX bonus description and terms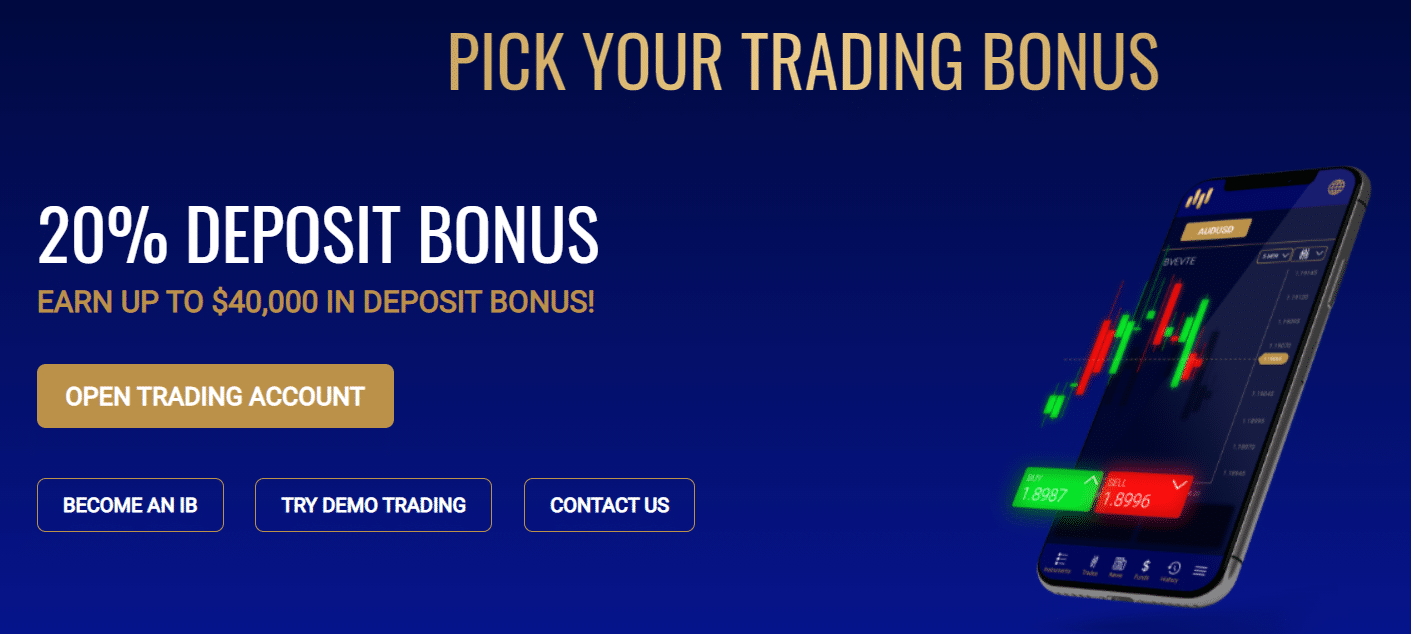 The Multibank bonus offer is available to any new user who deposits at least $200 initially. The first $200 will be doubled via the bonus, but all of the following top-ups will also be doubled without any minimum requirements. So basically, if you deposit $200 and then $2000, you will get a bonus equal to $2200 — how generous is this offer?! And on top of it all, you can receive a doubled bonus of up to $50,000.
It should be highlighted by the MultibankFX bonus review that this offer comes with several requirements that need to be met. Besides the initial $200, the trader has to do the following to receive the bonus:
They have to be trading on the Maximus MT4 Platform. Multibank FX offers several MT4 platforms, and this deposit bonus is available on one of them only.
If the user tries to manipulate the system using any arbitrage trading, they will be banned from the brokerage firm. It is highly prohibited by the group, then you will lose the account and the bonus.
Trades which will be opened and closed within 120 seconds will be subject to the scalping policy. Scalping policy is an unacceptable practice where traders take advantage of different factors in tick fluctuations, and Multibank FX does not condone that behavior.
This Multibank FX deposit bonus can only be used on gold and all Forex pairs, no other products.
Once these requirements are met, you will be able to receive the bonus and start trading with it. There are also several factors you need to take into consideration regarding the bonus.
Claim your 50% +20 bonus with XM
Should you go for a Multibank FX deposit bonus?
First of all, the Multibank FX 100% deposit bonus is non-losable and any account that receives it is non-rebate generating. As mentioned above, the maximum amount of the bonus is $50,000 per customer.
This bonus is non-withdrawable. In case withdrawals are made, the bonus will be reduced in proportion to the withdrawal amount divided by the initial deposit. So if you have $100,000 on your account, out of which $50,000 is the bonus and you withdraw $50,000 from the account, the balance will go down to zero.
Overall, this bonus offer is quite generous and should be taken advantage of. You have a chance to boost your trading capital with the help of the Multibank FX deposit bonus offer!
FAQs on Multibank Forex deposit bonus