New plus500 deposit bonus will allow you to boost your account balance by maximum of 10,000 USD. Do not forget, that Plus500UK is a forex broker that is regulated by (FCA) Financial Conduct Authority, while its other companies are also regulated by other authorities. So if you are looking for a solid regulated broker that will give you additional funds for your account, you have to read full deposit bonus from plus500 review.
This deal is no longer available.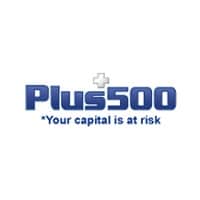 Minimum Deposit: $100            Max Bonus: $10,000
   Bonus Period: 90 Days             Eligibility: First Depo
  Spreads: from 1 pip                    Restricted Countries: N/A
Start with Plus500   Open Demo Account

Plus500 Deposit Bonus Description
Since Plus500 is a broker with long history and solid name, it goes the same path that every solid forex broker does. The main rule of this path – you will never receive ridiculously high bonuses from such brokers. But if you go for Plus500 Deposit Bonus, you can be sure that your deal is rock solid.
First important thing about Plus500 Deposit Bonus is that it is just one time deal. If you already made a deposit to this broker, there are no chances of you getting additional bonus. If you did not fund your account, this deal is crafted precisely for you!
Secondly, deposit bonus from plus500 is 25% from the amount you deposit. Either you deposit 100 USD or 10,000 USD, you will get 25% extra. It is important to remember that you will not be able to get bonus higher than 10k USD even if you deposit more, and we do not think you actually should. Also, it is good to know that bonus is in real money, so no "surprise" margin should be waiting for you.
So, if you are going to make your first deposit at plus500, retrieve your extra cash! To get Plus500 Deposit Bonus, you need to write code FIRST%deposit amount% while making your first deposit. For example, if you deposit 500 USD, the code you have to use would be FIRST500 and that would be it.
The bonus can be cleared via Trading Points or it will disappear after 90 days. If you do not know, Trading Points are Plus500's alternative to Lots as a value of trading volume. Remember, you will be able to trade in awesome web platform from Plus500 using this deal!
This deal is no longer available.
Open an Account with Plus500   Open a Demo Account with Plus500