Most European Stock Markets are Trading in Positive Territory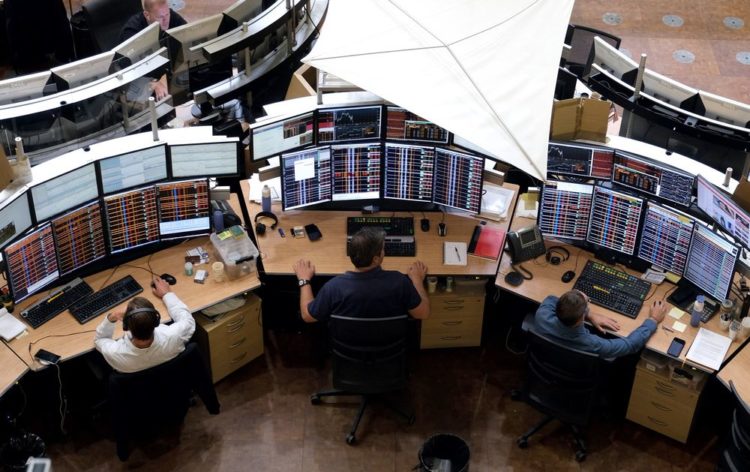 Equity markets in Western Europe began trading without a single dynamic. Later, however, most of the indicators moved into the green zone. France is trading in a small minus. Investors remain concerned about the slowdown in the global economic recovery, inflationary pressures and the possible curtailment of stimulus programs by central banks. At the same time, they analyze companies' quarterly reporting data, focusing on how problems in global supply chains have affected financial results. Traders will also take into account the forecasts that companies are making for the coming year.
"Investors' appetite for risk remains influenced by a number of factors – financial results, inflation and expectations that central banks will tighten the screws," said Neil Wilson.
From the news of European statistics: the volume of Swiss exports in September 2021 fell by 0.2% compared to the previous month, to 21.1 billion Swiss francs ($22.9 billion), according to customs data. Exports of Swiss watches in September amounted to 1.9 billion francs ($2.06 billion), which is 3.1% higher than in pre-crisis September 2019
Imports last month increased 0.9% to 16.7 billion francs. Switzerland's foreign trade surplus in September fell to 4.4 billion francs from a record level of 4.6 billion francs in August.
Spain's imports in August jumped 33.9% year-on-year to € 25.97 billion, according to the country's Ministry of Industry, Commerce and Tourism. Exports grew much less – by 25.1%, to 22.1 billion euros. As a result, Spain's trade deficit in August increased to its maximum since September 2019 – 3.87 billion euros from 1.73 billion euros.
The composite index of the largest enterprises in the region Stoxx Europe 600 grew by 0.04% and amounted to 467.24 points.
The British FTSE 100 added 0.05%, the German DAX – also by 0.05%, the Italian FTSE MIB rose by 0.20%, the Spanish IBEX 35 – by 0.63%. The French CAC 40 is down 0.03%.
British construction company Bellway PLC is up 1.6% after the financial statement was released. The company's net profit in fiscal 2021 more than doubled, it plans to sell 11.1 thousand new homes in the next fiscal year, which is 10% more than the previous one.
Swedish telecom equipment maker Ericsson AB declined 0.6%. The company's quarterly revenue declined 2.1% to SEK 56.26 billion on the back of a significant decline in revenues in China and supply chain problems at the end of the quarter.
The capitalization of the French food and beverage manufacturer Danone SA (PA: DANO) decreased by 2.2%. The company increased revenue in the third quarter by 5.8%, but sales fell 0.8%, despite the fact that analysts had expected growth.
The shares of the Swedish telecom operator Tele2 are down 4%. Tele2 cut its bottom line by 9%, but analysts were expecting a bigger drop.
The Swiss biotech company Bachem Holding is losing more than 8% in value. The company announced a placement of 750 thousand new shares, as a result of which it plans to raise 584 million Swiss francs ($ 634 million).
By Gerard
More content by Gerard