Minimum capital required to start trading Forex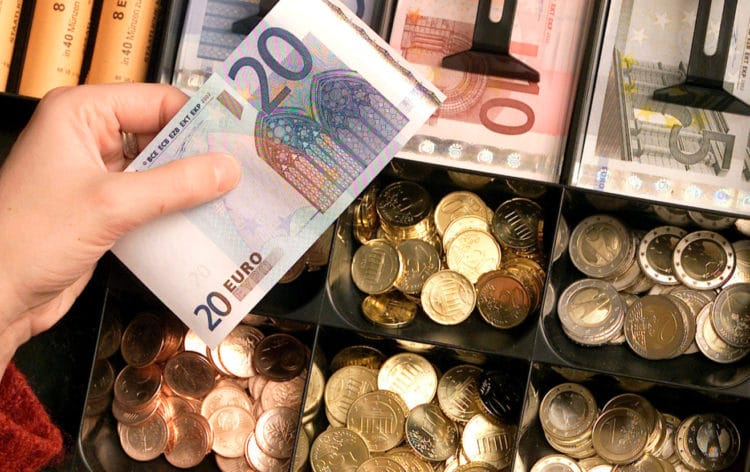 Forex trading from year to year is becoming more popular among those wishing to have additional income without much effort. One of the main questions still remains: what is the minimum deposit you need to start trading on Forex?
A novice trader usually searches the Internet for information on how to trade, how much money is needed, and which broker is best to choose. In the process of searching for information, it becomes clear that the trading is carried out by lots and the minimum lot is 100 thousand units of the base currency. That is, to buy 1 lot, for example, a popular pair of euros/dollar needs a very large amount of money. But often there are no large sums of money for novice traders.
The minimum deposit on Forex
Traders in the process of trading use leverage, allowing them to conduct profitable trading without large sums on the Forex trading account. But there are certain disadvantages because experienced traders rarely use large leverage in trading, besides, such trading implies competent money management, which beginners can not boast.
In order to let novice traders know what Forex earnings are, brokerage companies are now allowed to trade incomplete lots, that is, allow you to open orders with 0.01 lots. Brokers, in particular ECN-companies, try not to impose any restrictions on the size of the minimum deposit. Brokers often allow Forex trading when you have only $1. The minimum Forex account is a cent, and it is most suitable for beginners because, by trading cents, the trader minimizes his risks and gets trading experience.
How much money does it take to trade Forex?
In the first few months, the novice trader does not need to spend any money. In no case should you start a real Forex trade without experience on a demo account. There is a demo account in almost every brokerage company, and trading on it is very necessary for the newcomer. Trading on this type of account will not bring the trader profit, but it will become a valuable experience, and completely free.
A deposit of 1 dollar, as shown by the comparison of brokers, is offered by many Forex companies on the Internet, but such an advantage as a small deposit has a big disadvantage: it is difficult to learn how to manage money, especially since it is easier to drain such capital.
The optimal deposit for a beginner is $100. On the one hand, the discharge of such a sum is generally not critical. On the other hand, the trader gets the opportunity to trade micro lots (0.01 from the standard). Moreover, almost any existing trading strategy will be free to use.
It is better for beginners to delay the replenishment of a trading account worth more than 100 dollars. Even if there is self-confidence, it is impossible to succumb to the excitement, the probability of merging is still quite high. Trading on a cent or demo account will allow the newcomer to understand the functionality of the trading platform, understand the essence of trading in the markets, get certain trading skills and learn at least not to go into the red when trading, and maybe get a minimum virtual profit.
Only after this stage can you invest thousands of dollars. Having understood the nuances of Forex trading, each trader decides for himself how much he is ready to allocate for these purposes. According to experienced traders, in order to get a high profit, you need to invest at least a thousand dollars. With a successful trading strategy, such a deposit will bring a big profit to the trader.
By Gerard
More content by Gerard