Grand Capital No Deposit Bonus For Newcomers

Grand Capital is a Forex broker that offers financial services to clients that are interested in trading. Currently, the company has a no deposit bonus available for beginners and newcomers, meaning that once you sign up for their website, you will have the chance to claim a $500 welcome bonus for 7-day trading.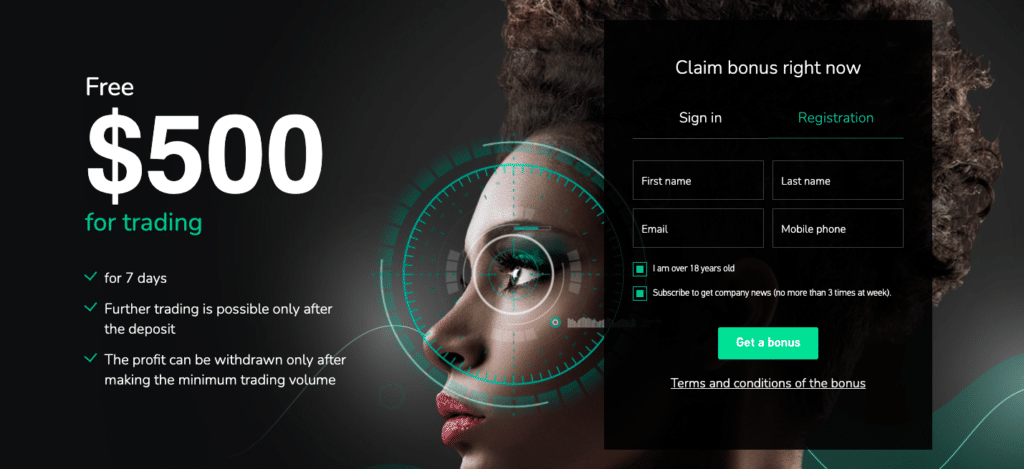 However, it is important to note that bonuses usually are time-sensitive – as we already mentioned, it is possible to use a bonus for 7 days only, which makes this offer a little less attractive in the eyes of most traders. Additionally, the bonus comes with a lot of requirements, for instance, you can not withdraw it unless you make a profit, and even then, you should meet some criteria. That's why we do not recommend this bonus to our readers.
How does Grand Capital No Deposit Bonus work?
The Grand Capital no deposit bonus is worth $500 in total, which might look attractive at first but the important thing is that it's not completely what it seems and traders should look behind it.
First of all, the Grand Capital $500 bonus is only available for 7 days, after that period, it is taken right out of your account. If something happened during those 7 days and you were unable to trade then that bonus is gone and you would not have gotten the chance to take advantage of it. That might already be a big disadvantage for traders, as 7 days might not be enough to make profits, especially for beginners.
In order to claim the bonus, traders need to verify their phone number, open a $500 account and start trading.
Secondly, a bonus can not be withdrawn and is granted only for trading. But if you are lucky enough to generate profit from it, you can take it after depositing a sum equal to the profit. Profit is converted according to the formula which looks like the following: $5 per lot, meaning that for every 5 dollars of your profit made on a bonus account, you must trade 1 lot or 100 lots if you are using a Micro account.
Additionally, you can only get the bonus with one account, and trading bonus funds on two accounts with the same address are restricted. If this still occurs, the bonus will be canceled and traders' accounts may even be disqualified, meaning that you will no longer be able to use the services offered by Grand Capital.
Considering the fact that the bonus is available for 7 days only, can not be withdrawn and there is not a high chance of generating profits, we do not recommend claiming it. Instead, it might be a better idea for you to go for XM Group, which has more attractive trading features and the availability of different account types.
Should you give it a try?
All in all, we can say that this bonus definitely had some potential. However, the disadvantages definitely outweigh the advantages, as the terms and conditions are not on the side of traders. Limited time, along with heavy requirements for withdrawals are something that our readers might not enjoy. That's why we decided to recommend some alternatives – There is no better time than now to start your trading journey with XM Bonus!
Trade with XM no deposit bonus
FAQs on Grand Capital No Deposit Bonus